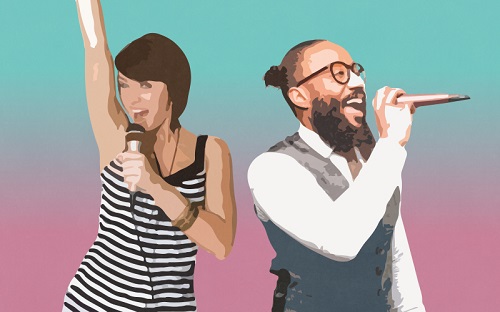 Please visit our Competitions page to see what you can win.

In the meantime, here are some ideas for what you can get up to in Nottinghamshire this weekend and visit our February Half-Term Guide for even more ideas of what you can do over the school holidays.

____________________________________________

Friday

Grab your skates, call your mates and pick up a microphone because there's going to be one heck of a Sing and Skate party at Nottingham's National Ice Centre on Friday.

There will be free sweet treats for those who dare to perform and you'll be able to bop along to all the cheesiest hits.

As always, you can choose from 2 parties: The fun-filled family session between 5.30 pm and 7.00 pm or the club session between 7.30 pm and 9.30 pm.

Date: 15th February 2019
Time: 5.30 pm and 7.00 pm
Cost: Here for tickets
____________________________________________
Friday

Fans of the Wheel of Nottingham should head down to the Market Square on Sunday, where the big circle will be in situ for just two weeks.

You can experience sky-high views of the City, inside your own pod on the 60m wheel.

Date: From 8th February 2019
Time: 10 am to 10pm
Open until 11pm on Friday
Cost: £7 for adults
Under 3s ride free

_______________________________________________
Friday to Sunday

If you are a fan of art or fancy a trip to the Welbeck Estate, why not check out The Harley Gallery this weekend.
The gallery which is set in the grounds of this beautiful estate is currently hosting it's biennial Harley Open Art Competition featuring works from artists working in a wide range of wall-based media, from keen amateurs to professionals offering visitors a snapshot of artwork being made in the region today.
The exhibition runs until the 24th March 2019.

Date: 8th Feb to 24th Mar
Time: 10am to 5pm (Mon-Sat)
10am to 4pm (Sun)
Cost: Free

Welbeck, Worksop, Nottinghamshire S80 3LW

_______________________________________________

Saturday and Sunday

Watch out! Nottingham City Centre will be taken over by a celebration of science, technology, engineering and maths this weekend, with events at Nottingham Central Library, Broadway Cinema, intu Broadmarsh, Smithy Row, Sneinton Market, 38 Carrington Street, Wollaton Hall, Nottingham Industrial Museum and Green's Windmill - phew!

The Nottingham Festival of Science and Technology is all about inviting you folk of Nottingham to share what you know and what you would like to know. There are loads of special events and lots of them are free, so this is a great way to get everyone involved.

You can find out more about the Festival and see a full list of events, including where they are and at what time here.


Date: 16th and 17th Feb 2019
Time: Various

_______________________________________________

Saturday and Sunday

As part of Fairy February at Thoresby Park, you are invited to venture down pathways and through magical woodland, to find out where each of their sprites and fairies live in their Woodland Sprite Trail. Solve riddles on the way and find out your sprite or fairy name, as well as collecting things to create a woodland creature at home. This trail is child-friendly


Date: 16th to 24th Feb 2019
Time: 10am to 4pm
Cost: £2 per trail
collectors box included

Free parking at Thoresby
_______________________________________________
Sunday

I'm sure we've all got something in our wardrobe that we haven't worn for years. Well today, you can take your clothes down to the LeftLion Clothes Swap at the Design Junction and let them feel the love with a new owner, while you pick yourself up something snazzy.

The rules are simple - you pay £2 for entry and take a maximum of 7 items to swap (and they have to be clean!). All money raised will be donated to Sharewear (a local charity who provide emergency clothing for people in crisis). They would also love extra donations of clothing - especially menswear.

Date: 17th Feb 2019
Time: 12noon to 4.00 pm
Cost: £2 entry

Design Junction, 40 Avenue C, Sneinton Market, Ng1 1dw Nottingham,
_______________________________________________

Sunday

Love your gardens and your history? You can indulge your interest in both on Sunday at Newstead Abbey, where local historian Philip Jones will be running a Free History Walk through the gardens. It's free to join in but you will need to pay the usual parking charges.

If you're interested, don suitable clothing and pop into the House Shop on the day to book your place. Bad weather may stop play, so please call to check before setting off.

Date: 17th Feb 2019
Time: 1pm and 2.30 pm
Cost: Free entry
_______________________________________________
Saturday and Sunday

Pull on your wellies and head off to Hodsock this weekend to see the Snowdrops. Wander among 4 million spectacular snowdrops and enjoy some gentle relaxation in Hodsock's beautiful gardens, then warm up in the Woodland Cafe, with drinks and snacks. This year, Hodsock is offering a back to nature experience, so please note that there will not be an on-site plant sale, gift shop or the opportunity to purchase snowdrops.

Date: 9th to 17th Feb 2019
Time: 10am to 3pm
Cost: £3 adults
Under 18s free

More information and ticket bookings here

_______________________________________________

Sunday

There ain't no party like a Mess Around Party! It might be cold outside but join the Mess Around gang and party away those February blues. All your favourite toy characters will be there, as well as gloop-diving penguins and gloop-swimming ducks!

This Sunday's event will be held at the Ponds Lane Community Centre in Arnold.

Little ones from 6 months up can enjoy getting messy with their famous painting wall, rice tea party and rainbow spaghetti. All you need to do is go along and Mess Around and leave the cleaning up to them! The event is suitable for children aged 6 months (or sitting unaided) to 5 years old. What makes it special is everyone is welcome to join in including older siblings up to the age of 10, who can participate in the Big Kids Create & Make Corner which include Arts, Crafts and Junk modelling activities to keep them busy!

Date: 17th Feb 2019
Time: 11am to 12noon
Cost: More Info here

_______________________________________________
Saturday and Sunday

Nottingham Contemporary will once again be throwing its doors open for some Family-Friendly Weekend Fun. This weekend, they will be experimenting with light and sound, to make artworks together as a family and they'd like you to join them.

As always, it's totally free to take part and you don't need to book - just drop in. Suitable for all ages.

Date: 16th and 17th Feb 2019
Time: 11am to 2pm
Cost: Free

_______________________________________________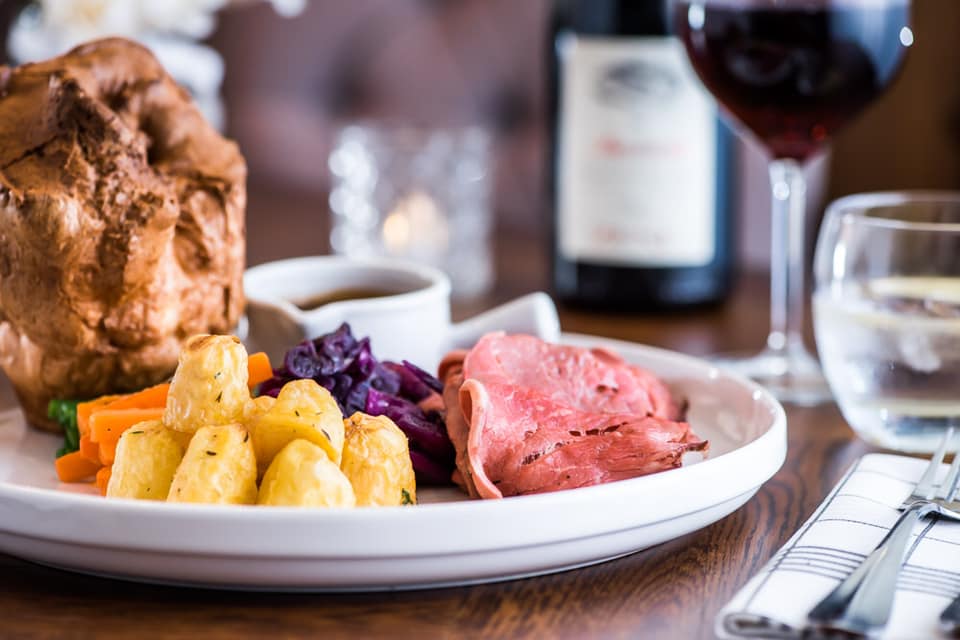 Sunday Lunch at The Tailors Arms in Wilford