Here's our weekend events guide for 15th, 16th and 17th March 2019 for things to do in Nottinghamshire.

This weekend, you can immerse yourselves in the wonder of planet Earth at Motorpoint Arena, learn more about the Night Sky and enjoy a huge, massive craic in Nottingham City Centre. Want to know more? Please click below to find out what we recommend:

Friday

Blue Planet II – Live In Concert – will present a selection of stunning visuals from the television series, highlighting the incredible natural wonders of our blue planet in breath-taking detail, projected on a state of the art 200 square metre 4K Ultra HD LED screen. Accompanied by the original immersive music score by Bleeding Fingers Music, the concert will be performed live by a full symphony orchestra and hosted by BBC presenter Anita Rani.

A fantastical journey from icy polar seas to pulsating coral reefs, from the luminous deep sea to enormous kelp forests: immerse yourself with Blue Planet II – Live In Concert, a simply breath-taking and epic show that you will never forget. Friday at Nottingham's Motorpoint Arena.

Date: 15th March 2019
Time: 7.30 pm
Cost: From £45.70

Book here

____
Friday

If stargazing is your thing, you'll be able to explore the night sky on Friday in Colwick Woods. Astronomers will be on hand with help and advice and refreshments will be on sale.

Meet at the Old Bowling Green on Greenwood Road, NG3 7FS.

Date: 15th March 2019
Time: Drop in between 6.30pm and 9.30pm
Cost: Free
____
Friday to Sunday

Beer and rugby? Sounds good to us. The Nottingham Rugby Club will be combining both this weekend by holding a Beer Festival with over 50 beers, prosecco and more, as well as live Six Nations Rugby games on Saturday and live music. You'll also be able to see a touch festival running through Perfect Motion and Nottingham Touch Club on Saturday.

Date: 15th to 17th March 2019
Time: From 5pm on Friday
Cost: 6 Tokens and Glass - £10
15 Tokens and Glass - £20

Buy tickets here
____

Saturday

If the weather is a bit iffy on Saturday and you've got kids (or yourself) to entertain, head down to The Broadway Cinema for a magical family movie matinee. Soundstage 2019: Fantasia is one of Disney's greatest achievements, with a series of eight animated shorts inspired by classical music. Includes a pre-movie introduction by Neil Bennison.

Date: 16th March 2019
Time: 2.00 pm
Cost: £3.90

Book here

_____
Saturday and Sunday

Thinking about gifts for Mothers Day? You can have a go at decorating tote bags with stencils and paints this weekend at the Nottingham Industrial Museum in Wollaton Park. This event is suitable for children of all ages and there will be volunteers on hand to help.

Date: 16th and 17th March 2019
Time: 11am to 3pm
Cost: £3

For more information, please call 0115 9153936

______
Sunday

There will be hours of free family fun in Nottingham City Centre on Sunday, as we celebrate St Patrick's Day. With live music, Irish dancing and a huge City parade, this is one shindig you don't want to miss!

The craic kicks off at 11.25 am in Nottingham's Market Square with a performance from the Caroline McManus School of Dancing, followed by live music from Kelly's Heroes. The parade will start at the pedestrianised junction of Thurland Street and Pelham Street and is due to arrive in the Square at 12.30 pm, where there will be more Irish dancing than you can shake a stick at, along with live music and a few speeches. You'll also be able to buy all your Irish clobber, as well as Irish food and Celtic art on Long Row (outside Nottingham Tourist Centre).

Date: 17th March 2019
Time: From 11.25 am
Cost Free

_____

Sunday

The monthly Activity Days at St Ann's Community Orchard return on Sunday, with a children's art and craft workshop, soup round the fire and refreshments. Everyone is welcome, so just pop in and enjoy some free family fun.

Date: 17th March 2019
Time: 11am to 4pm
Cost: Free

121 Ransom Road, St Ann's Nottingham

_____

Sunday
If you're a fan of birdwatching, there's a free Birdwalk around Nottinghamshire Wildlife Trust's Idle Valley Nature Reserve in Retford, where you can join local enthusiastics. You'll need to take your binoculars and walking boots. It's free but donations are welcome.

Date: 17th March 2019
Time: 9.30am to 11.30am
Cost: Free

Idle Valley Nature Reserve, North Road (A638), Retford DN22 8SG. Tel: 01777 858245
______

Sunday
The Normous Newark Autojumble is a great day out for any car or motorcycle enthusiast. With parts, restoration services and related products, hundreds of inside an outside trade plots and classic car and bike displays, this is the idea place to find a certain part for your motoring project.
Date: 17th March 2019
Time: From 8.00 am (earlybird)
Cost: £7 (under 15s go free)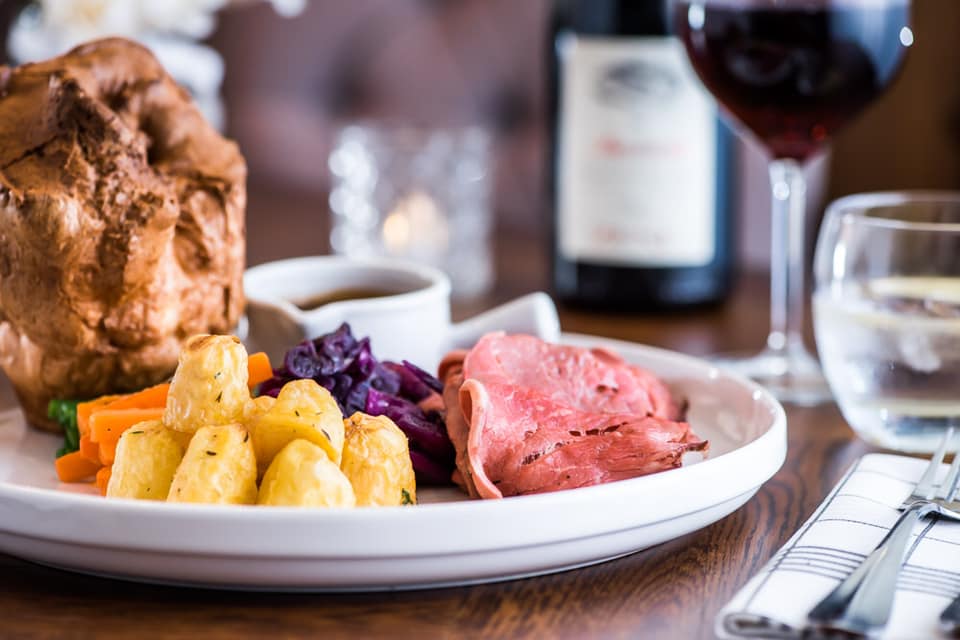 Sunday Lunch at The Tailors Arms in Wilford