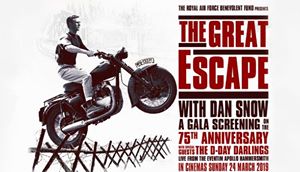 Here's our weekend events guide for 22nd to 24th March 2019 for things to do in Nottinghamshire.

From classic films to classic cars, Robin Hood to Spring fayres, there's plenty to do in Nottinghamshire this weekend.

Want to know more? Please click below to find out what we recommend:

Friday

Free Family Creative Workshops

During the Spring and Summer months, there will be free creative family workshops at Nottinghams' National Justice Museum. Every Friday morning, you'll be able to drop into the 'creative space' and make something which is inspired by the museum collection. The sessions will be led by artists, makers and writers.

Open to everyone, these workshops are free and, this Friday, you'll be able to join artist Tracey Meek to make mini booklets and zines inspired by the museum collection.

Date: 22nd March 2019
Time: 10am and 12.30 pm
Cost: Free

National Justice Museum, High Pavement, Nottingham

____
Friday

Broadway's Mystery Film

If you like surprises, get yourself along to The Broadway Cinema on Friday evening, where you'll be able to watch a film chosen by a member of their team - but you won't know what it is until the lights go down! Expect anything from classics to gone-under-the-radar and from favourites to underrated.

Date: 22nd March 2019
Time: 8.45 pm
Cost: £3.50

Book here
____
Friday

Skellig

"They say that shoulder blades are where your wings were, when you were an angel…where your wings will grow again one day." Moving house has been hard for 12-year-old Michael, and now his baby sister is ill in hospital, it seems his whole world has been turned upside down. Exploring the crumbling garage of his new home one afternoon, he makes an extraordinary discovery. A strange, decrepit creature, Skellig, is hidden amongst the dust, dead insects and junk.

Together with his new friend Mina, Michael decides to help Skellig. But can the mysterious Skellig help Michael in return? Find out at Nottingham Playhouse with this Family Friendly production.

Date: 22nd March to 7th April 2019
Time: Various
Cost: From £12.50

Book here
____
Friday

Relaxed Ice Skating Session

If you like ice skating but would prefer a quite and calm environment with no music or flashing lights, the Relaxed Skating Sessions at Nottingham's National Ice Centre are for you.

Date: 22nd March 2019
Time: 5.30 pm
Cost: Click here for tickets
____

Saturday

Robin Hood and The Monk at St Mary's Church

There's a new family show about our man in tights and you can see it this Saturday at St Mary's Church in Nottingham. This is a promenade performance of the earliest medieval Robin Hood ballards, adapted for young minds and family audiences and it will start at Nottingham Contemporary, with a short walk over to the church - the setting for this ancient legend.

Date: 23rd March 2019
Time: 11am
Cost: Under 14s: £6
Adults: £12
Family: £30

1 free under 5 years with 1 paying adult.

Tickets available at Nottingham Tourism Centre. Tel: 0115 8762970

_____
Saturday

Spring Fayre

Green's Windmill will be holding it's traditional Spring Fayre on Saturday. There will be a selection of stalls, tours of the windmill at 1pm, 2pm and 3pm and home-made pizza fresh from the community garden pizza oven. Entry is free and there will be a small charge for refreshment.s

Date: 23rd March 2019
Time: 1pm
Cost: £3 adults £2 children (for tours)

______
Sunday

Spring Classics - Clique53 Car Rally

This weekend will see a Classic Car Rally in the grounds of Newstead Abbey. All pre-1995 classics are welcome and the plan is for a chilled Sunday afternoon and the chance to admire other people's cars!

Date: 24th March 2019
Time: 10am to 4pm
Cost £6 per car
£2 per motorcycle

This email address is being protected from spambots. You need JavaScript enabled to view it.

_____

Sunday

The Great Escape Commemorative Evening

There's a treat for fans of The Great Escape on Sunday at Nottingham's Savoy Cinema. On the 75th anniversary, Dan Snow hosts a commemorative evening live from London and featuring the D-Day Darlings and special guests, culminating with a gala screening of the remastered 1963 cult film staring Steve McQueen.

More information and tickets

Date: 24th March 2019
Time: 6pm
Cost: From £9

_____

Sunday
Holme Pierrepont Spring Plant Fair

Held on the lawns in front of Holme Pierrpont Hall, there will be lots of plants and shrubs on offer, as well as advice on how to get the best out of the plants you buy. You'll also be able to enjoy the Hall's spring garden, which is full of snowdrops, crocus, miniature iris and unusual spring flowering shrubs and trees. There will also be refreshments served throughout the day.

Date: 24th March 2019
Time: 11am
Cost: £4 adults Children go free

Holme Pierrepont Hall, Nottingham NG12 2LD. Beware the sleeping policemen as you approach the estate, just past Blotts. The canopy over the road hides an extremely "vicious" bump

______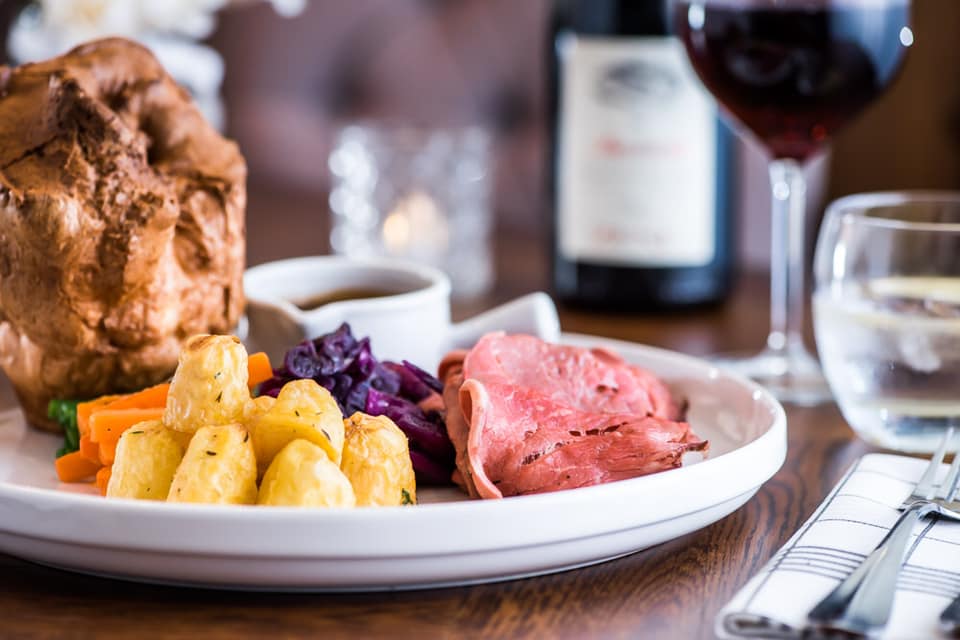 Sunday Lunch at The Tailors Arms in Wilford