Here's our weekend events guide for 14th, 15th and 16th June 2019 for things to do in Nottinghamshire - don't forget it's Fathers' Day on Sunday!

With the current rainy weather and a pretty poor forecast, please check with the venue before travelling, just to make sure the event is still taking place.

Want to know more? Please click below to find out what we recommend:

Friday to Sunday

Arnold Carnival 2019

This year's Arnold Carnival is even bigger - with a brand new Friday night opening. You'll be able to enjoy over 40 live music and dance acts, arts and crafts activities, a fun dog show, fun fair and BMX and skateboarding sessions.

Date: All Weekend: 14th to 16th June 2019
Time: Friday: 6pm to 10.30 am
Saturday: 12 noon to 10.30 pm
Sunday: 10.30 am to 6.00 pm
Cost: Free entry More information here

Please note that onsite parking is limited.

Arnot Hill Park, Arnold, Nottingham
____
Friday to Sunday

Newark Festival 2019

The beautiful town of Newark in North Nottinghamshire is holding its 8th music and family Festival this June and turning Riverside Park into a colourful, festive experience.

There's an amazing line-up of performances and entertainment for everyone on Friday 14th and Saturday 15th, plus a fantastic, free of charge Family Fun Day on Sunday 16th June.

Please visit the Newark Festival website for full information about the 3-day festival and to purchase tickets.

Date: All Weekend: 14th to 16th June 2019
____

Friday

Festival Foam Party at the National Ice Centre

You're invited to the festival of the year, with added foam, when Nottingham's National Ice Centre holds its summer skating party.

Their in-house DJ will be playing the best party hits from across the years and there will be a dedicated glitter station off-ice to give you that true festival flourish. There will also be a themed prop box with flower garlands and boho headbands and the Ice Centre's photographer will ensure that your festival memories are captured.

Date: 14th June 2019
Time: 7.30 pm
Cost: Tickets here
___

Friday

England vs Argentina at the Broadway Cinema

Roar on England's Lionesses in their second group stage match in World Cup 2019 as Broadway Cinema is screening the match live in their cafébar. Kick off is 8pm, so pop down early to get your seat. Broadway offers a delicious menu of food and a huge selection of drinks which will be available to order throughout the game

Date: 14th June 2019
Time: 8pm
Cost: Free entry
___

Friday

Much Ado About Nothing - Outdoor Theatre at Holme Pierrepont Hall

The Festival Players will be performing this Shakespeare Comedy in the East Garden at Holme Pierrepont Hall. Take a picnic, seating and suitable outdoor clothing.

Date: 14th June 2019
Time: Gates open 6.30pm
Cost: £15 adults
£10 under 16s

Saturday

Fathers' Day Biscuits at Green's Windmill and Science Centre

Bake some special treats on Saturday in time for Father's Day on Sunday.

Booking is essential!! To book a place for this activity please call 0115 915 6878. They will be running four 30 minute sessions at 11am, 11.30am, 12pm & 12.30pm.

Date: Saturday 15th June 2019
Time: See above
Cost: £4 per child
____

Saturday and Sunday

Badge Making at Nottingham Industrial Museum

Take your kids along to design and make their own badges at Nottingham Industrial Museum on Saturday. Use their designs or make your own - why not make one for your Dad for Fathers' Day?

Date: Saturday 15th June 2019
Time: 11am to 3pm
Cost: £2 per badge

More information about entry prices here
____

Saturday

Bubble Rush Nottingham 2019 at the Forest Recreation Ground

Bubble Rush is a 5k fun run with a difference - lots of coloured bubbles! You'll start in a sea of foam and then take on four different coloured bubble stations, where foam canons create an incredi-bubble 4ft bubble bath! Bubble Rush is perfect for families and groups of all ages – there's no minimum or maximum age limit! Run, walk, toddle or dance your way around the family-friendly course. The course is suitable for pushchairs and wheelchairs, so everyone can take part. Nottingham Bubble Rush is raising funds for Rainbows Hospice for Children and Young People

Online booking closes on 13th June.

Date: Saturday 15th June 2019
Time: 10am
Cost: £20 Adults
£10 child

More information and tickets
____

Saturday

Wonder 2019 at Nottingham University

Join Nottingham University for a free fun day of discovery at University Park and uncover the answers to the questions you've always wondered about.

See, hear and feel their ground-breaking research and teaching first hand. Try experiments, activities, workshops, games and puzzles delivered by their friendly staff and students.

They are also celebrating the Year of the Periodic Table – help them explore the elements in ways that you've never imagined. After a day of Wonder, the world will never look ordinary again.

Date: Saturday 15th June 2019
Time: 11am to 4.30 pm
Cost: Free

More information about the day's activities here. Wonder 2019
____

Advert




Roll up! Roll up! Pack your buckets and spades, we have all the fun of the seaside right here at Mess Around Nottingham! Including all the messy classics like hook-a-duck, goldfish jelly and ice cream. We've also got the favourites of the funfair such as cereal bumper cars, funfair rice, Ferris Wheel foam and our famous mushy pea castles. And of course, no trip to the beach is complete without a LOT of SAND and WATER! So, mums and dads, boys and girls, all you need to do is come along and Mess Around, and leave the cleaning up to us! The event is suitable for children aged 6 months (or sitting unaided) to 5 years old.

Saturday 15th June at St Peter's Community Centre in Mansfield. 10.00 am. More information here.

____

Sunday

Fathers' Day Ice Skating at the National Ice Centre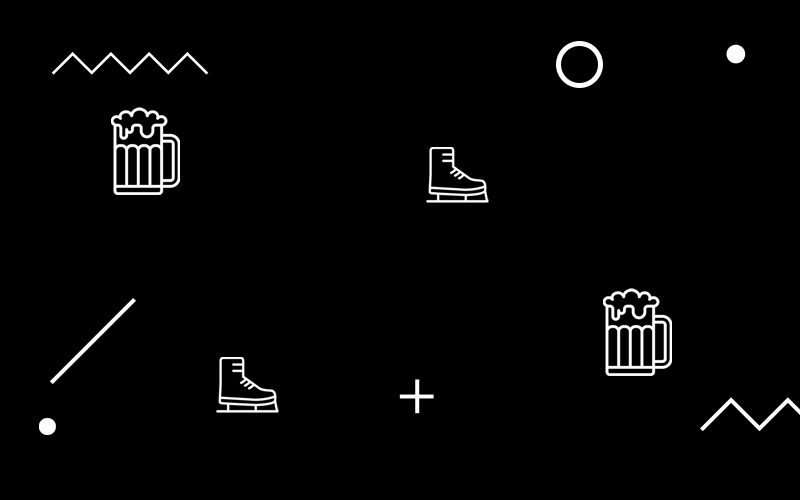 The National Ice Centre is celebrating all the amazing dads, stepdads and grandfathers out there with their special Fathers' Day skating party. With lots of fun on and off the ice, dads will also be treated to a free pint or soft drink. There will be lots of family fun, with arts and crafts activities and face painting for the kids, a Fathers' Day selfie frame, in-house photographer and lots of treats on sale in the Sub Zero cafe.

Date: Sunday 16th June 2019
Time: 10am to 2pm
and 1.45pm to 5pm
Cost: Adults £8.50
Juniors (5-15) £7.50
Under 5s go free

More information and tickets
____

Sunday

Fathers' Day Special Offer at White Post Farm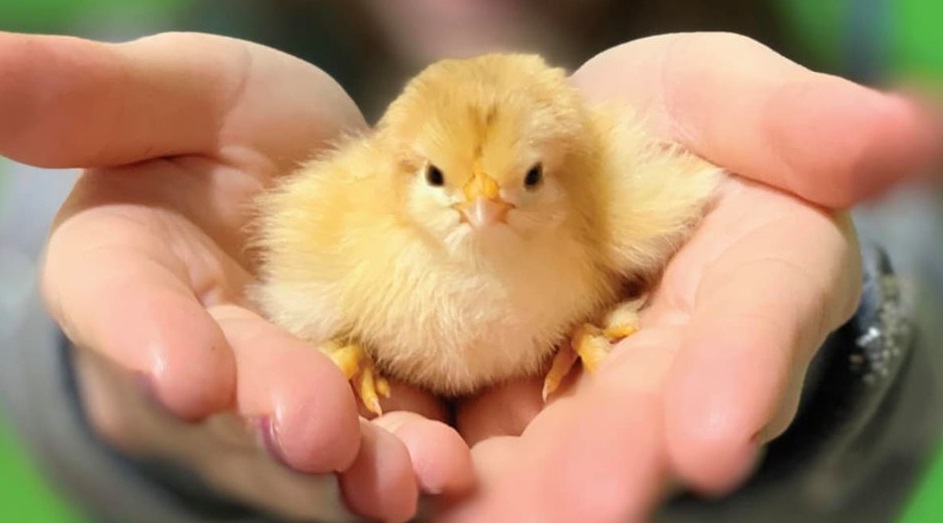 Your Dad deserves a treat this Sunday but it doesn't mean that he gets to have all the fun! There will be loads of family-friendly frolics down at White Post Farm this Sunday, with lots of new arrivals, cute animals and indoor and outdoor fun.

What's more ... Dads get FREE ENTRY - just book online before Sunday and enter the code freedad.

Date: Sunday 16th June 2019
Time: Opens 10am
Cost: Online booking
____

Sunday

Half-Price Entry for Dads at The Lost City Nottingham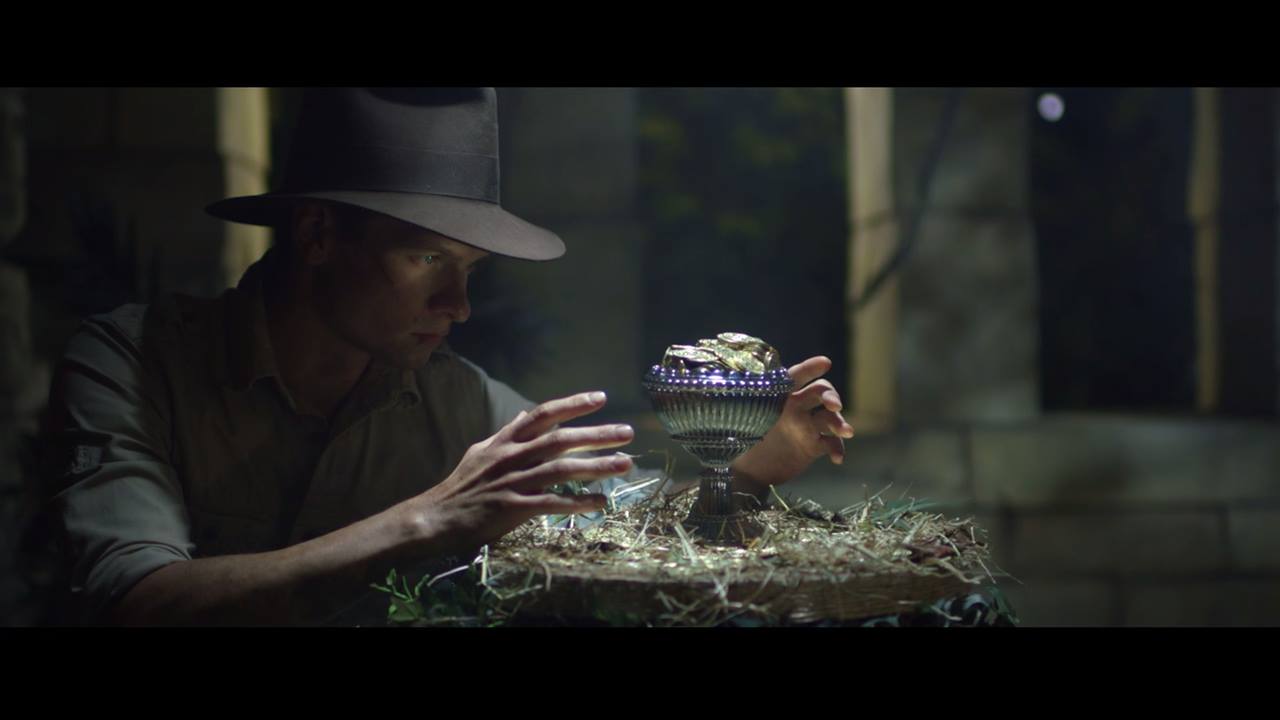 If you're still looking for things to do with Dad this Fathers' Day, why not take him down to The Lost City Adventure Golf in Nottinghan for a day of fun? He'll be able to battle tigers, snake and spiders and then reward himself with a well-earned drink in the Tiki Bar. There's a free hot drink on offer for Dad or a wide range of alcoholic and soft drinks.

They are offering dads half-price entry and a free hot drink all day on Sunday.

Date: Sunday 16th June 2019
Time: 10am to 10pm
Cost: Visit the website for prices
____

Sunday

Macbeth Open Air Theatre at Newstead Abbey

Five actors, with all manner of musical instruments, present an inventive take on Shakespeare's infamous Scottish play, Macbeth. The Three Inch Fools are a five-strong troupe of actors, performing a highly imaginative and vibrantly musical take on Shakespeare's plays across the UK. The Fools do Shakespeare differently - a fast-paced, musically-driven style, using all sorts of different instruments, plenty of multi-roling and many a quick costume change along the way. Please take your own picnic blankets or low-backed seats to sit on. The show will only be cancelled if it is considered too dangerous to continue, not because of bad weather.

Date: Sunday 16th June 2019
Time: Gates open at 6pm
Cost: Ticket information here
____
Sunday
Choral Concert with Emma Brown and Vocalise at Nottingham's Albert Hall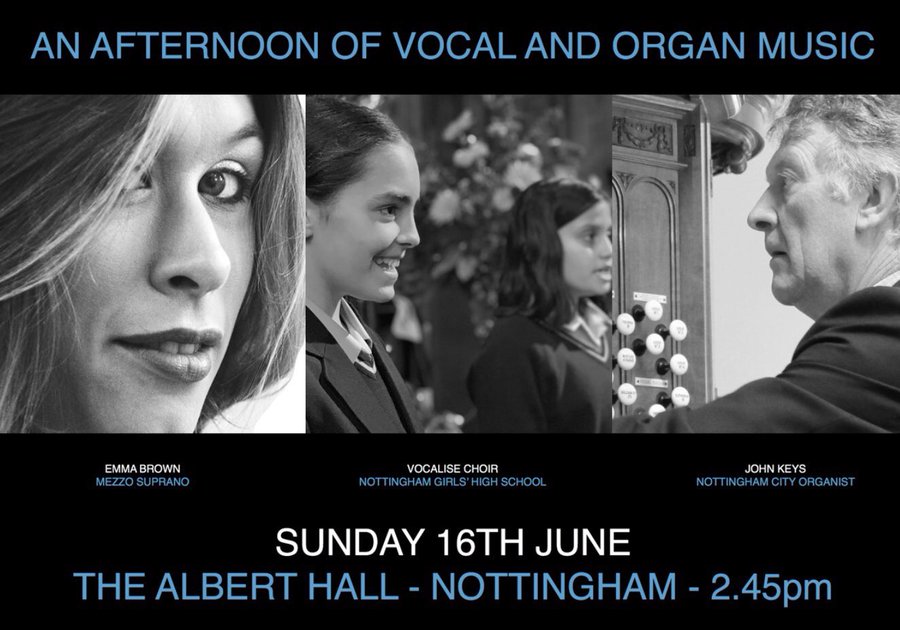 Mezzo-soprano Emma Brown returns to Nottingham to join City Organist John Keys and the Vocalise junior choir from the Girls' High School in an afternoon of music to suit all tastes. The programme ranges from well-known songs of World War One to John Rutter's beautiful music, with items from 'Last Night of the Proms' accompanied by the glorious Binns organ.

Date: Sunday 16th June 2019
Time: 2.45 pm
Cost: £6
___

Sunday

Garden History Tours at Newstead Abbey

Join local historian Philip Jones on a free history walk through the gardens. Free to join the tour, but usual car parking charges apply (£6 per car).

Book in on the day in the House Shop. Tours will run subject to weather conditions, so please check before visiting. Call: 01623 455900.

Date: Sunday: 16th June 2019
Time: 1pm and 2.30pm
Cost: Free
____


Sunday

The EID Jam at Nottingham's New Art Exchange

Live music, drumming circle, food, henna, face painting, cakes and live cricket on the big screen (India vs Pakistan) in this celebration of EID.

The event takes place in Le Salon, the communal creative space that forms a part of Hassan Hajjaj's The Path. Live cricket will be screened in the CaféBar.

No need to book. Just turn up.

Date: Sunday: 16th June 2019
Time: 11am to 4pm
Cost: Free

39-41 Gregory Boulevard, Nottingham NG7 6BE
____

Enjoy a delicious Sunday Lunch at The Tailors Arms in Wilford