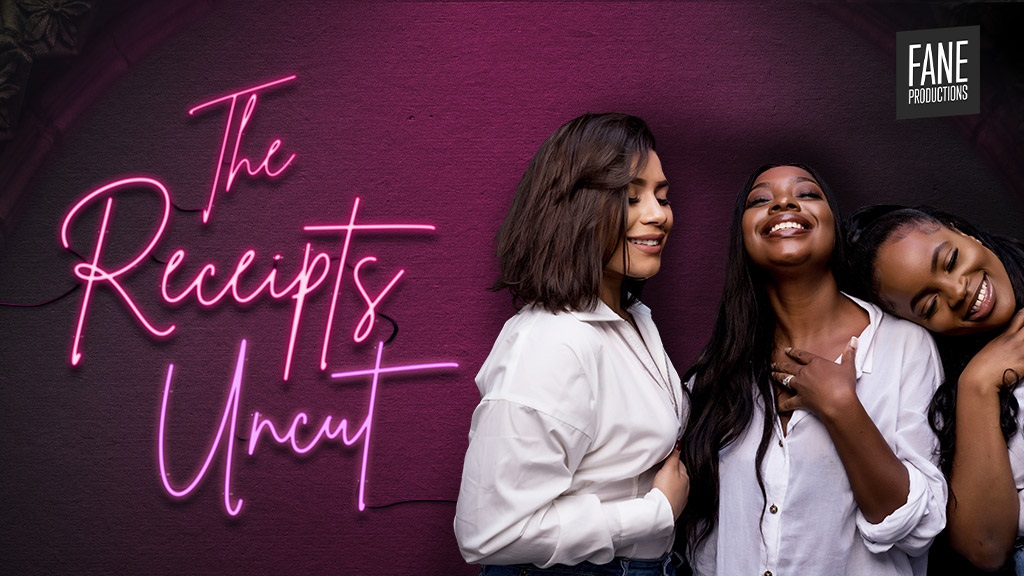 Looking for things to do in Nottinghamshire this weekend?

Christmas is coming to Nottinghamshire this weekend, with festive events across the County. From ice skating in the Market Square to visting Santa in his grotto, markets and fairs selling unique Christmas gifts and Lights Switch Ons, Nottinghamshire has it all going on.

But that's not all. The Nottinghamshire Film Festival will be at the Nottingham Contemporary, showing a selection of films from around the world between Friday and Sunday and you can listen to the stunning Planets Suite by Holst at Nottingham's Albert Hall on Sunday.

White Post Farm are once again offering Half Price Admission (pre-book only) this weekend, where there's loads to see and do, whatever the weather.

Want to know more? Please click below to find out what we recommend:

Friday

Christmas Lights Switch On
Nottingham City Centre

Christmas really kicks off in Nottingham today, when the Winter Wonderland opens its doors. There will be live entertainment in and around the Market Square, where you'll be able to see the 60ft Christmas tree lit up in all its glory, enjoy food and drink, family rides and a festive market.

Performances will come from ice-dance skaters from the National Ice Centre. The Sheriff and Lord Mayor of Nottingham will then switch on the tree lights, signalling the opening of the attractions all across Slab Square.

Date: 15th November 2019
Time: 4.30 pm
Cost: Free entry
_____

Saturday and Sunday

Christmas Weekends
Rufford Abbey Country Park

Get into the festive spirit at Rufford Abbey's first Christmas Food, Drink and Craft Market. With unique gift opportunities, hot food and Rufford's own special mulled wine and hot chocolate this event will be a great day out for all the family. There will also be entertainment and you might even get to see Santa!

Date: 16th and 17th November 2019
Time: 10am to 4pm
Cost: Free entry
Carparking costs £4 per car
_____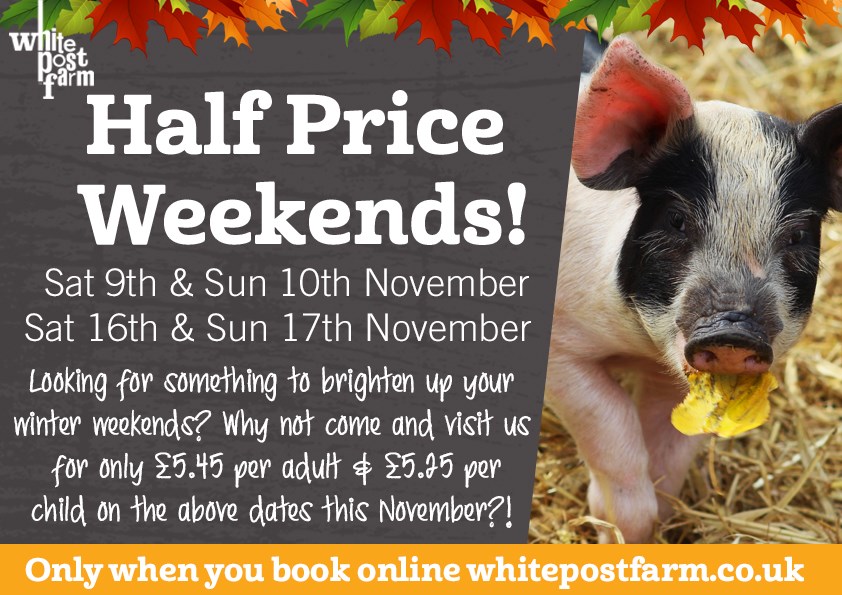 Saturday and Sunday

Half Price Weekends
White Post Farm

*EXCLUSIVE ONLINE OFFER!

Half Price Weekends are back at White Post Farm this autumn! If you visit on 16th or 17th November your tickets will be half price when you pre-book online. A full timetable of events, indoor and outdoor play areas and lots of interactive animal activities await!

Book here

______

Saturday and Sunday

Winter Wonderland
Old Market Square and Long Row, Nottingham

Nottingham's Winter Wonderland returns this week, bringing loads of festive fun for the whole family. Shop in the Christmas Market, where you'll find over 70 stalls selling a wide range of food, drink and gifts. Skate on the 110 square meter outdoor ice rink - the largest in the East Midlands. Take a trip down the Toboggan Slide, ride on the traditional carousel or take a slide on the Helter Skelter.

After all of that exercise, why not stop off at the Helter Skelter Bar, where you'll find mulled wine, spiced cider and hot toddies, or chill out in The Alpine Ice Bar - the UK's biggest mobile ice bar, where drinks will be served in real ice glasses from the Vodka bar. The Altitude Bar is an all-glass chalet which offers panoramic views of the Market Square, along with cocktails, table service and a private DJ.

More information about Nottingham's Winter Wonderland and bookings.

Date: 15th November to 31st December 2019
Time: Various
____

Saturday and Sunday

The Nottingham International Film Festival
Nottingham Contemporary

The fourth Nottingham International Film Festival will take place over three days from the 15th-17th of November at the Nottingham Contemporary. The festival will screen a selection of films from around the world and will include world and UK premieres across feature films, documentaries, short films, experimental and animation and music videos.

Date: 15th to 17th November 2019
Time: Various
Cost: Tickets from £16

Further information and tickets

____

Saturday and Sunday

Welcome Santa
Brookfields Garden Centre

Santa will be arriving at Brookfields Garden Centre on Saturday in his horse and carriage. There will also be entertainment from The Burton Joyce Community Brass Band, a team of elves and a face painter. The Grotto queue will be open from 1.30 pm to 3.30 pm.

The Grotto will be open on Sunday between 11am and 12.45 pm (booked time slots) and 1pm and 3.30 pm for general admission.

Date: 16th November 2019
Time: 12 noon
Cost: £5 includes gift

Book time slots on the Brookfields Garden Centre website

Brookfields Garden Centre, 431 Mapperley Plains, Nottingham NG3 5RW
____
Saturday

Heritage Tours
Malt Cross, Nottingham

The Malt Cross is a traditional Victorian music hall and cafe bar situated just off the Market Square in the heart of Nottingham. It is one of the last remaining music halls in the UK and provides a fascinating glimpse at the social and cultural development of popular music and performance. Learn about the people who designed and built the music hall in 1877 and the performers who graced its stage when it functioned as a vibrant entertainment venue, mainly for the working classes. Hear about its glorious days as a live music venue and the slow decline of the music hall's reputation due to gambling, crime and debauchery which led to it being closed in 1911. Tours last between 60-90 minutes. To reserve a place call the Malt Cross on 0115 941 1048 or email This email address is being protected from spambots. You need JavaScript enabled to view it.. Tickets are available to buy from Malt Cross Bar & Kitchen. Please note until ongoing repair works are complete the tour will not include visiting the caves.

Date: 16th November 2019
Time: 10.30 am and 12.30 pm
Cost: £5 pp

You can also book tickets online
____

Saturday

Saturday Art Club
New Art Exchange

Kick start your Saturday with these drop-in creative workshops. The perfect chance to get creative as a family, this season they're taking inspiration from John Akomfrah's multi-screen installation Mimesis: African Soldier. Using a variety of materials, the activities will draw on themes of remembrance, war and loss. Get playful and inspired on Saturday mornings by making together as a family.
Millions of Africans and people of colour from across the globe fought and took part in the First World War. They'll be using maps of the world and images of soldiers to make decoupage collages, to explore the wide reaching areas they came from.

Aimed at ages 4-7. Ages 0-10 welcome.

Date: 16th November 2010
Time: 12.30 pm
Cost: Free

New Art Exchange, 39-41 Gregory Boulevard, Nottingham NG7 6BE
______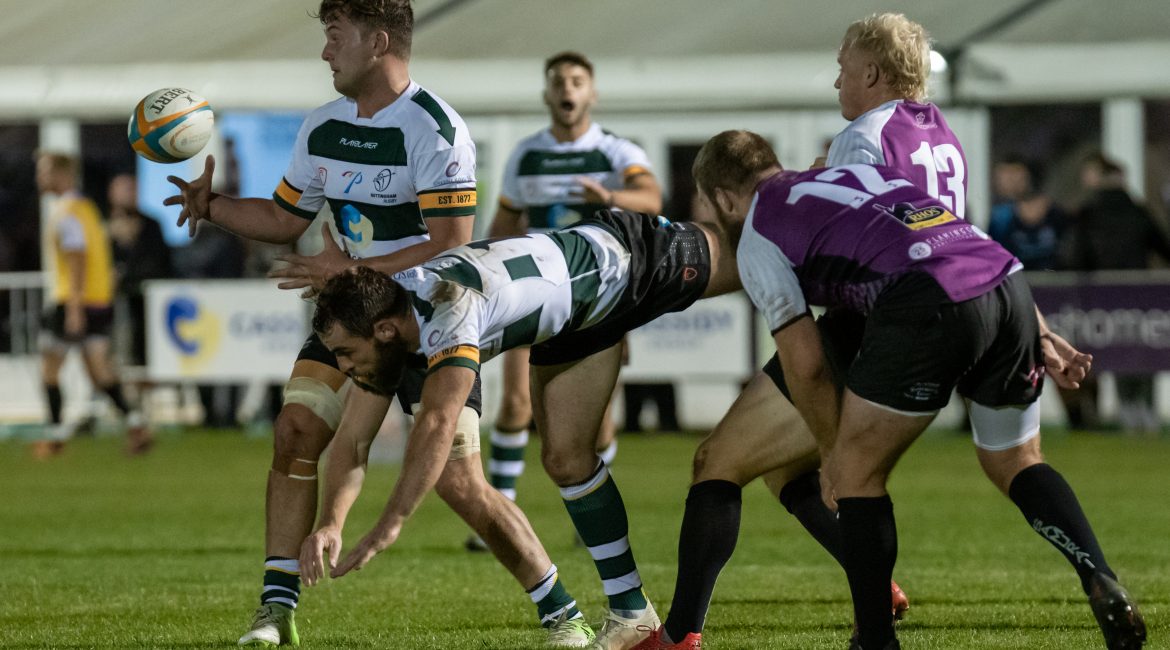 Sunday

Nottingham Rugby vs Bedford Blues
The Bay, Nottingham

Head down to The Bay this Sunday and support our Green and Whites as they face Bedford Blues. Rugby offers a great family-friendly afternoon out for the whole family, at very competitive prices. Tickets are available from just £2.

Date: 17th November 2019
Time: Doors at 3pm

Tickets and further information
______

Sunday

Here Comes Christmas
Four Seasons Shopping Centre, Mansfield

Head over to Mansfield on Sunday, where they will be hosting a range of family friendly activities before the big Mansfield Christmas Lights Switch-On.

From 11am – 3pm children will get the chance to take part in 'If the Shoe Fits' Cinderella themed B Club. Hosted by their very own princess characters, your little ones will be able to decorate their own glass slipper to take home, as well as have a go at winning a fabulous Cinderella themed Christmas hamper, filled with amazing goodies! They will also have some exciting festive characters roaming around the centre, spreading Christmas cheer to all!

Santa's Grotto will also be opening its doors for the first time from 10am – 4pm. Tickets to see the man himself will be priced at £4 per child and everyone will receive a FREE gift! Don't worry if you miss him on this date, he'll be back every day until Christmas Eve. Tickets to see Santa are pre-bookable for weeknights only.

Date: 17th November 2019
Time: See above
Cost: Free entry

_____

Sunday

The Big Switch On
Mansfield

This year's event will feature live music from local talent Remy Coulthard-Boardman, special guest Vicky Jackson and Nottinghamshire based Feel the Noize, a Slade Tribute.

Join them for the live stage show from 3.25pm featuring special guests, including this year's Mansfield Palace Theatre pantomime cast and a childhood favourite character. The extraordinary laser show will also make a return, followed by the impressive fireworks finale.

The event marks the start of Christmas in Mansfield which includes Crafty Christmas weekends (7/8, 14/15 and 21/22 December) and also a month-long Christmas Market on Westgate, organised by I Love Mansfield.

Date: 17th November 2019
Time: See above
Cost: Free
______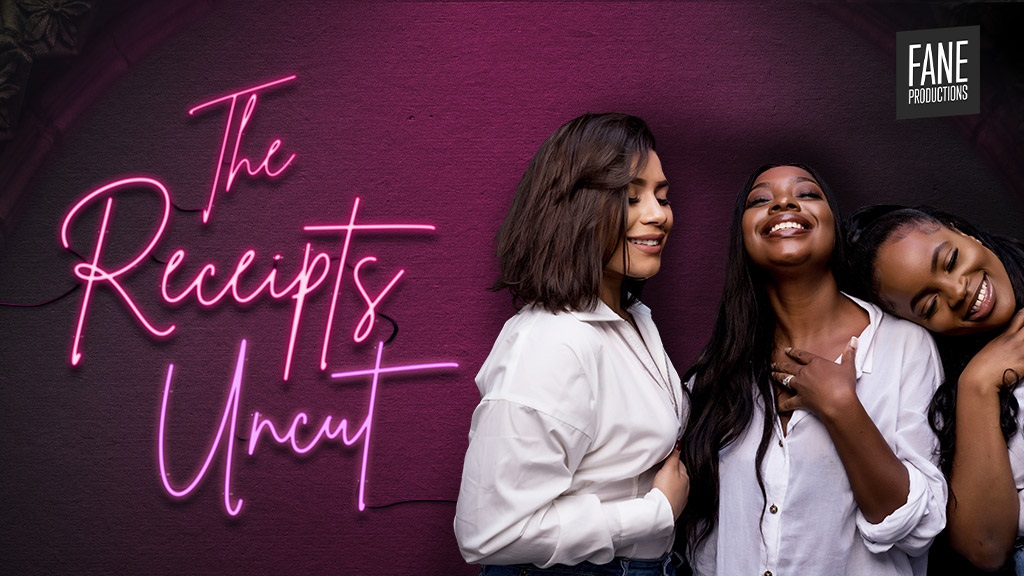 Sunday

The Receipts Uncut
Nottingham Glee Club

Dubbed 'one of the UK's most hilarious podcasts' (Dazed), The Receipts Podcast has become a well trusted voice in modern conversations, offering refreshing and entertaining perspectives on being a millennial woman in the world today and they'll be at Nottingham's Glee Club on Sunday.

With all the best bits of the podcast, The Receipts Uncut brings its trademark honesty to a live audience, along with a whole array of new situations, issues and dilemmas. Hashing out everything from dating and love, to race, equality, culture and more, Audrey, Milena and Tolly will explore their own truths and 'receipts'. As they delve into a world of unadulterated and empowering chat, these are the conversations you need to hear.

Creating an unfiltered space to have a laugh and crack a bit of banter, Fane Productions present this exclusive live opportunity for you to ask The Receipts girls your own searching questions and give feedback about everything and anything. Expect frank conversations, tackled headfirst with wit and wisdom, live dilemmas, games and some audience participation. Basically, a great night out.

Date: 17th November 2019

Minimum age 18
Doors Open 6.30 pm
Last entry 7.15 pm

Tickets

_____
Sunday

Christmas Fair
The Walled Garden, Beeston Fields

The annual Christmas Market in the Walled Garden offers a fabulous range of unique gifts, decorative vintage presents, home interiors, artistan food and festive drinks.


Date: 17th November 2019
Time: 10am to 4pm
Cost: £1 entry. Dogs welcome
______

Sunday

Holst - The Planets Suite
Albert Hall, Nottingham

The Nottingham Philharmonic Orchestra will be marking the 50th anniversary of the Apollo 11 moon landing, with a special performance of Holst's The Planets Suite. With classics including Mars and Jupiter, this is sure to be an evening to remember.

Date: 17th November 209
Time: 3pm
Cost: From £5 (children) to £18 adults

Tickets and further information

_______

COMING UP:

Lockie Chapman at Nottingham's Glee Club on 24th November 2019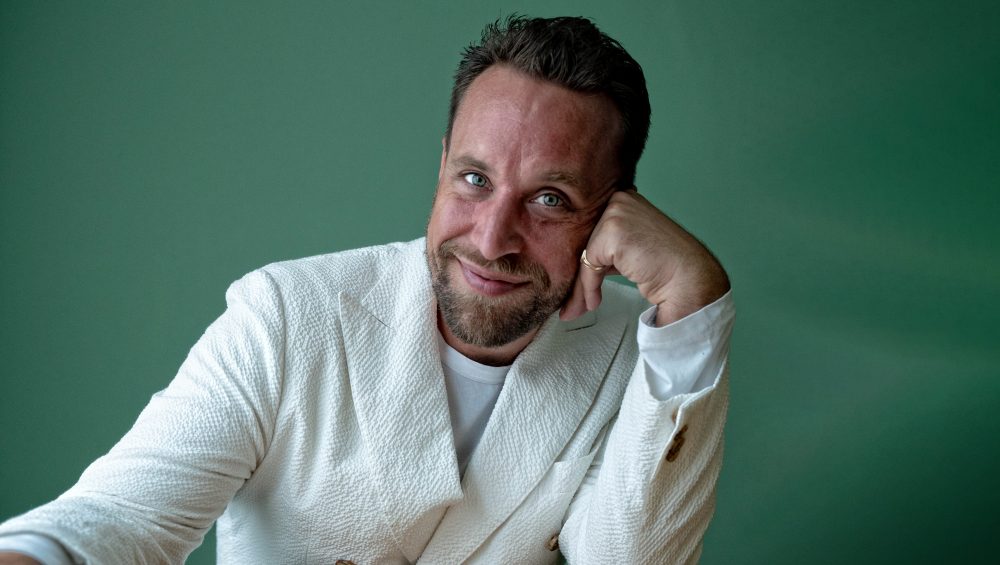 Multi-platinum-selling recording artist Lockie Chapman entertained millions of listeners and hundreds of thousands of concert-goers during his years as the bass voice of The Overtones. A long-time songwriter, Lockie will be performing original material as well as some classic favourites, interwoven with anecdotes from his incredible career so far.

More information and tickets