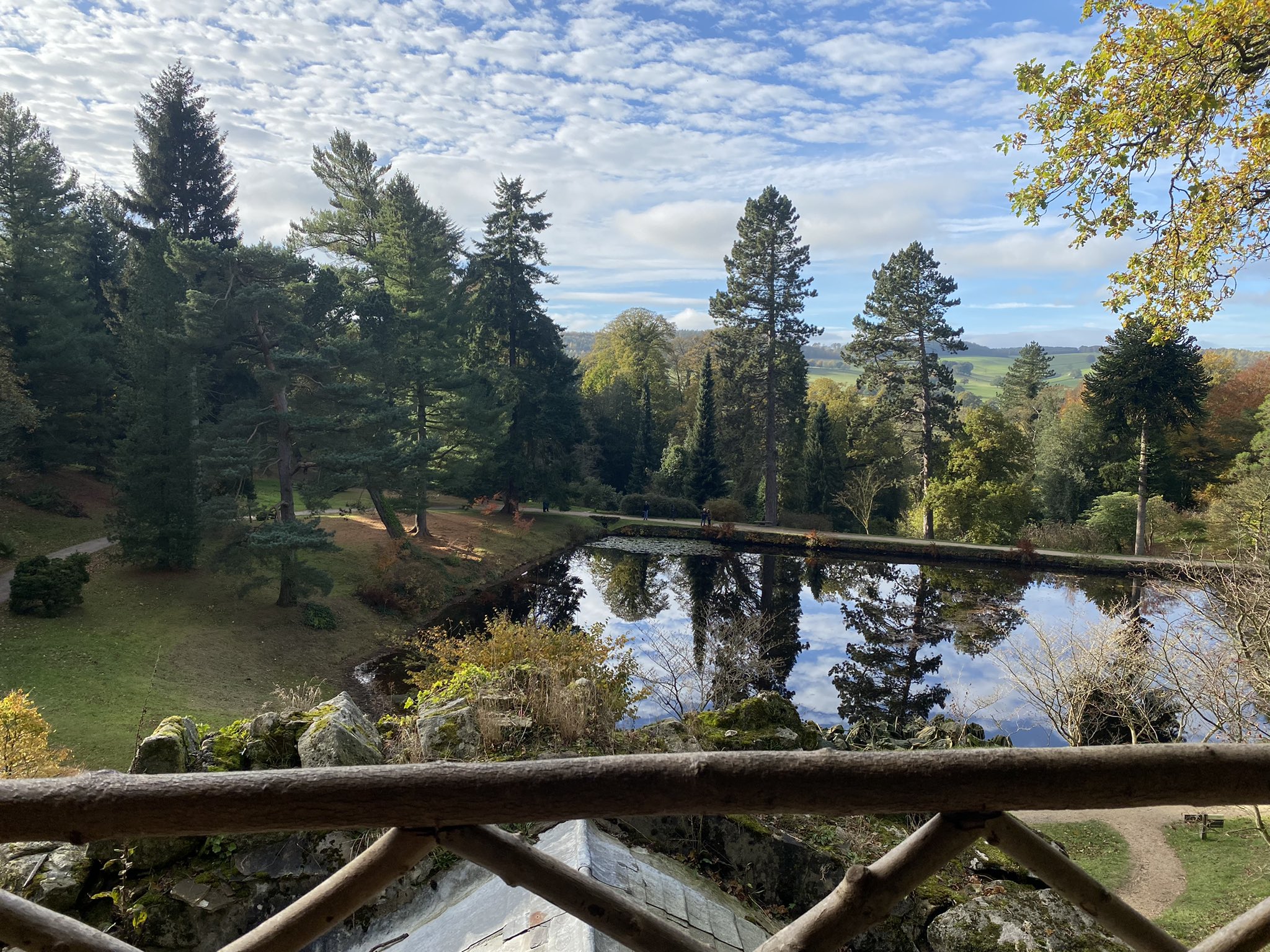 We have done our best to ensure that the information below is correct but please contact the venue before travelling, to avoid disappointment.

_________________________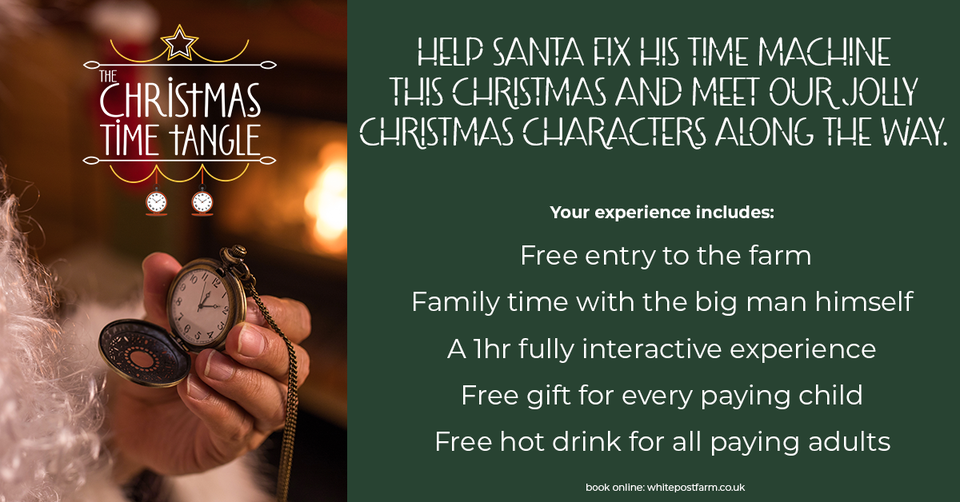 Thc Christmas Time-Tangle
White Post Farm

27th November to 24th December 2021

The North Pole is in a state of emergency!

As you all know, Santa uses a magical time machine to stop time on Christmas Eve, but something has gone wrong… The time machine has malfunctioned – instead of stopping time, it's going back in time! You might just be our only hope - will you help Santa fix his time machine before it's too late!? Head to the North Pole Time Machine – get ready to take a look and see what needs to be fixed. Be careful – if the time machine turns on there's no knowing where you'll end up!

Maybe you'll meet a Viking, maybe you'll meet an elf…… perhaps you'll see a shining knight, or even the man himself!

With tasks to complete, and characters to meet you've got a long journey to make - we know you can do it, jump in to it, the whole of Christmas could be at stake!

Book here

_________________________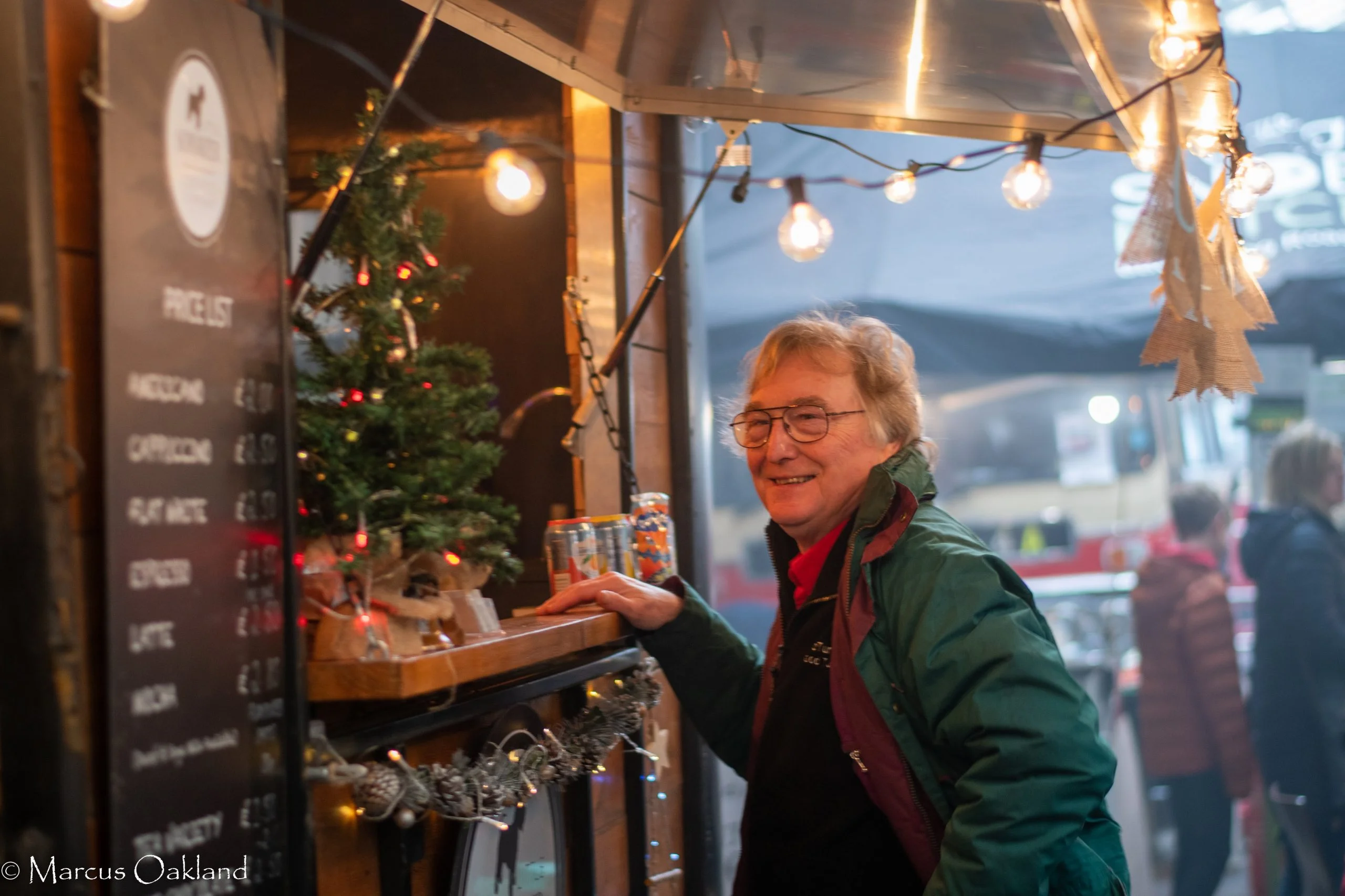 Events at The Garage
The Garage, Chilwell

26th to 28th November 2021

26th November 2021

Street Food Smoke Up Christmas Special
Fantastic weekend ahead featuring food, drink and live music.


Our Street Food Smoke Up Christmas Special runs this coming Friday and Saturday with live music, 7 street food traders, spanning food from across the globe.

Three bars - Cocktails, Gin Bar, Mulled Wines and Boozy Hot Chocolate. The Garage Main Bar with range of craft beer.

Cost: £1 entrance after 5pm: over 18s

Time: 5pm to 10pm

27th November 2021

Street Food Smoke Up Christmas Special

Time: 1pm to 10pm


28th November 2021


Sunday Christmas Market


Family/Dog friendly

Our weekly Sunday Christmas Market with over 40 food, drink and craft traders. Perfect place for a Christmas shopping trip.
Lots of gift ideas and home decor to make you feel festive. You can even order a Christmas tree to be delivered to your home.
Hot foods, Barista Coffee & Boozy Hot Chocolate. Licenced Bar with mulled wine.

FREE ENTRANCE. Family/Dog Friendly.


The Garage, Chilwell, Bartons. 63 High Road Chilwell, Nottingham, NG9 4AJ.
___________________________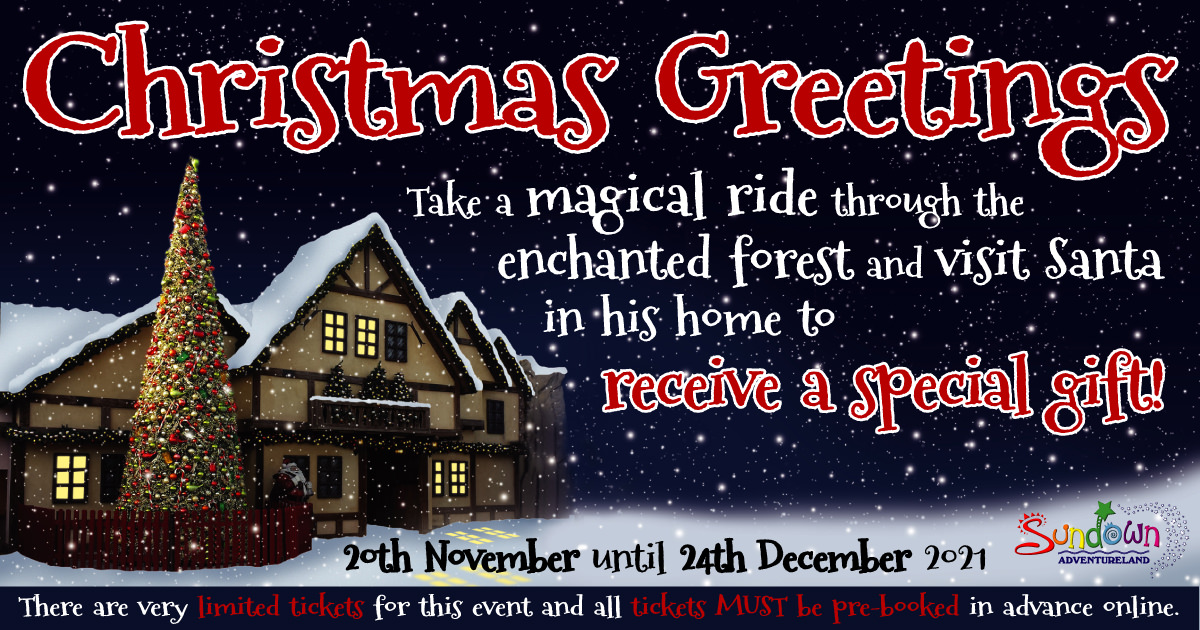 The Sundown Adventureland Christmas Spectacular 2021
Sundown Adventureland, Retford

20th November to 24th December 2021


As Christmas draws near, the park is converted into a Winter Wonderland with Christmas theming throughout and the annual opening of the wonderful 'Night before Christmas' ride. Climb aboard one of Santa's sleighs and take a magical journey through the enchanted forest to arrive in style at Santa's Magical Grotto. You'll be greeted by the elves and the ever friendly Mrs. Claus and when it's your time, you'll be invited to meet the big man himself. Where you'll receive a lovely, individually wrapped present and the chance to share your wishes with him.

During Christmas Spectacular Weekends, which start on 20 November, Sundown Adventureland's family of elves will be decking the halls of the Christmas marquee which will give children the chance to meet the park's very own Snow Queen, friendly elves and three Arctic animatronic singing reindeers. Children can also watch live entertainment of dancing characters and local entertainers Andy and Lewis.

When you've seen Santa and your present is safely in your hands, it's time to explore the rest of the park.

The Market Place will be transformed to take you back to a traditional time with beautiful festive lights and the smell of non-alcoholic mulled wine. If you're looking for something else filling, there's mushy peas and mince pies (not together though as that sounds gross ) a warming hot soup and hot dogs for the kids. On a cold Christmassy day it'll warm you through and help you keep going for more fun with the kids. There will also be market stalls selling all those Christmas goodies, decorations, stocking fillers and lots more.

All indoor play areas, cafes and rides will remain open until closing time

Book tickets

___________________________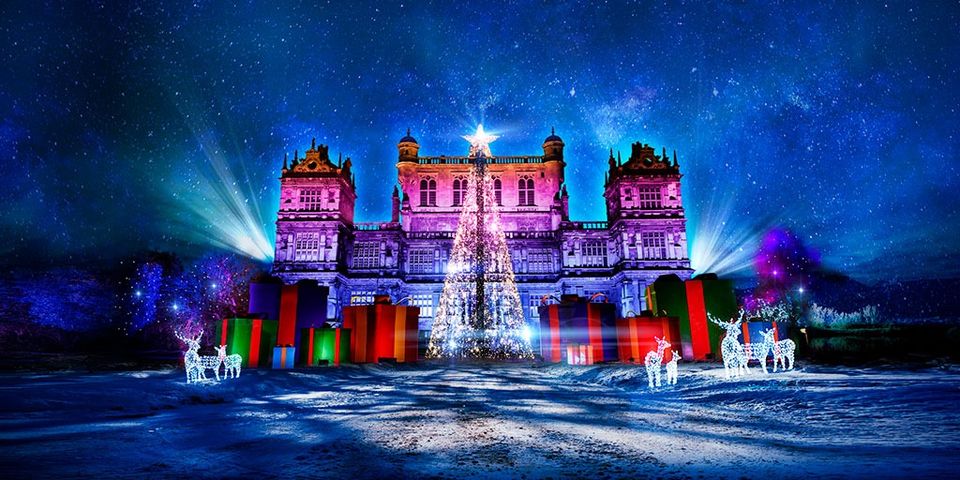 Christmas at Wollaton
Wollaton Hall, Nottingham

26th November to 9th January

This Christmas, as twilight descends, Wollaton Hall turns into an enchanting world of light and music.

A brand new trail for 2021 will bring new smiles of delight as the park is transformed into a magical wonderland, set to captivate visitors with awe inspiring illuminations. Back after a sensational debut, Christmas at Wollaton once again promises a visually stunning multi-sensory experience.~

A seasonal classic with a contemporary twist, fast becoming an annual tradition. Make Christmas special this year, make Christmas light up at Wollaton Hall.

Buy Tickets

Nottingham City Residents can get a discount with their Council Tax Number and Postcode.

___________________________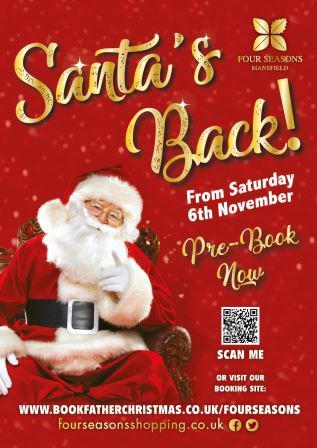 Christmas in Mansfield

From Christmas Markets to Touring Snowglobes. The chance to visit Santa in his grotto in the Four Seasons Shopping Centre and a Christmas Tree Festival at Mansfield Museum, there is plenty of festive fun in the run-up to Christmas this year in Mansfield.

For a complete list of events, please visit the events page here.

___________________________

Body map
National Justice Museum

26th November 2021

Join Dr. Susie Hulley and Dr. Tara Young, in making your own body map. Inspired by the body maps produced by prisoners convicted using "joint enterprise" we will play with unusual materials and found objects to represent who you are and how you are seen by others. Your body map will be featured at the NJM Project Lab.

This is a free workshop and all ages and abilities are welcome. All materials are provided

Time: 10am to 12noon
Cost: Free

Book tickets


___________________________

Patchings Christmas Market 2021
Patchings Art Centre

26th to 28th November 2021


A great way to support regional artists and makers whilst buying that special gift. Seasonal refreshments.

Time: 10am to 4pm
Cost: Free admissiona and parking
___________________________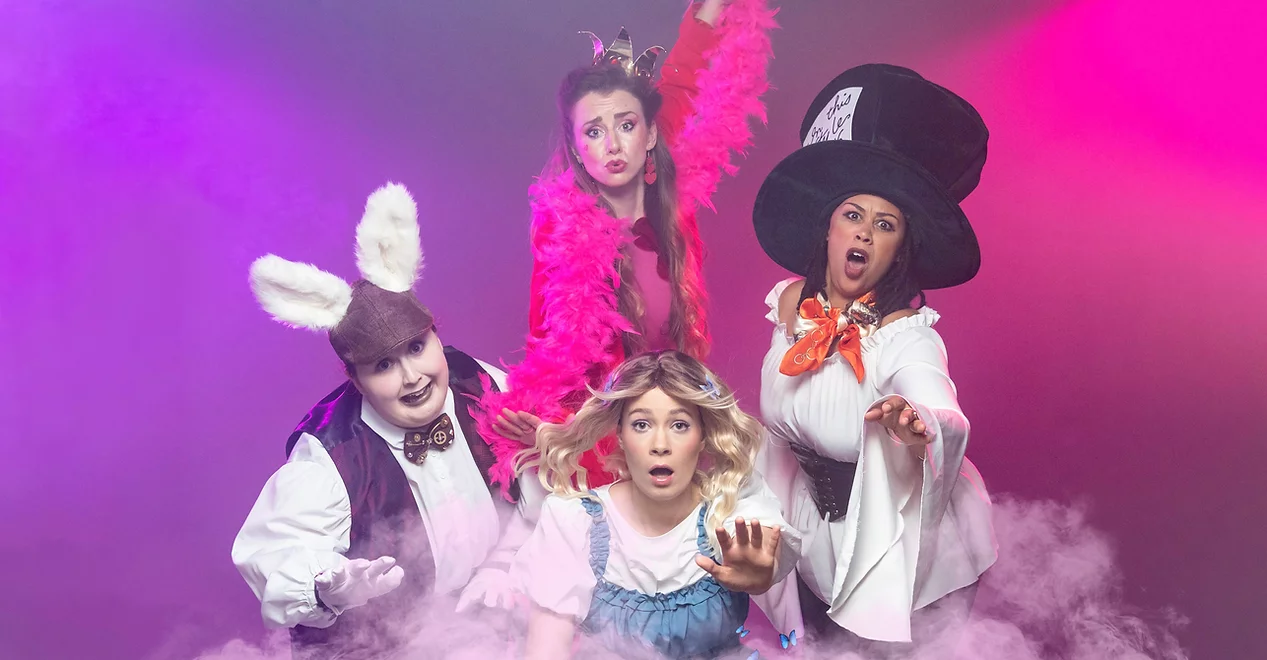 Wonderland
Victoria Centre, Nottingham

17th November to 30th December 2021

Tumble down the rabbit hole this Winter. This captivating immersive experience in the heart of Nottingham will certainly bring an hour of excitement for anyone looking to get their hands on the Queen of Hearts tarts! Our new version of Wonderland, dystopian and mad, will have you chasing the White Rabbit, stopping by for tea with the Hatter and narrowly avoiding a decapitation by the Queen of Hearts herself!

We are bringing the joy of live entertainment into Nottinghams 'Victoria Centre' by transforming an empty retail unit into an immersive theatre where audiences can journey through this Lewis Carrol family favourite.

The new adaption sees a modern take on classic characters, a new soundtrack and a one of a kind immersive experience. The show breaks down those traditional theatre walls transporting audiences into the completely magical, madness of Wonderland.

Take an hour-long journey through dance, puppetry, music and comedy. Featuring professional performers, fantastic costumes, beautiful scenery and a brand new set of musical numbers.

Tickets are extremely limited so book now or it'll be off with your head!

Book here
___________________________

North Pole Experience
Thoresby Park

13th November to 23rd December 2021


The North Pole Experience is a festive adventure for all the family and guarantees a Christmas experience to remember. With the power of believing and a sprinkle of Christmas magic, help our Elf return back home to the North Pole, but not before helping them look for the secret portal! If you succeed in making your way back to the North Pole, this is where your festive adventures begin!

Explore the Village Square, meet our wonderful village Elves, be dazzled, entertained and amused by the magical sights and sounds, and the amazing things to discover and do. Visit Mr Jingle at the North Pole Post Office to write your letter to Father Christmas. Build your very own toy with our makers in the Toy factory Make sure you follow the sweet festive aroma of steaming hot chocolate and tasty food at Madame Candycanes Food Court to find yourself something delicious for meandering through the village.

A trip to The North Pole and the North Pole Village would not be complete without visiting Father Christmas in his woodland cabin. Be sure to tell him all about your adventure through the secret portal, and of course don't forget to say hello to all his Reindeer. The North Pole Experience promises to be a festive family experience like no other, leaving your family with a lifetime of memories and a Christmas to remember. But don't forget, Christmas wouldn't be Christmas without the power of wishing and believing…so..what will your wish be this year?

Get your tickets here


Winterfest

28th November 2021

Winterfest is a celebration of diverse local handmade crafts and foods. It is an established event on the Thoresby calendar and is designed to offer the opportunity to exhibit local talent and creativity. It gives guests the experience of buying original handmade items straight from the seller, something they wouldn't be able to find on the High Street. The event has a warming Christmas community atmosphere and has grown to be one of our most anticipated events. We are looking for traders who make homemade cheeses, fudge, chocolate, cakes, brownies, etc to stand at our event.

Winterfest will take place on Sunday 28th November and will open to the public from 10am until 4pm on Sunday.

Winterfest is FREE to attend but parking charges apply.
___________________________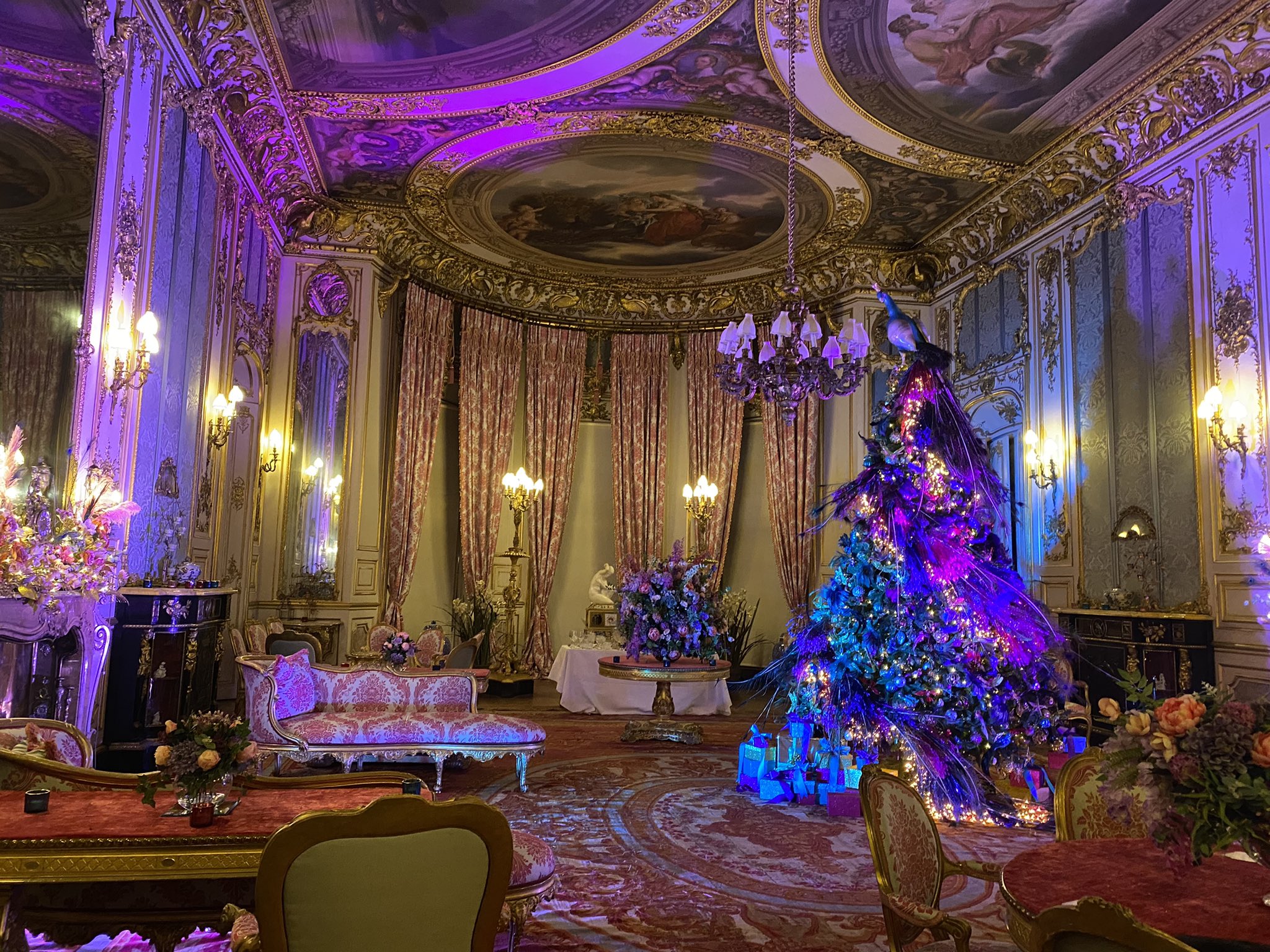 A Regency Christmas
Belvoir Castle

15th November to 2nd January

There's lots to see and do at Belvoir Castle this Christmas.

From the Regency-styled decorations through the Castle's staterooms, designed by award-winner Charlotte Lloyd-Webber, the outdoor light trail which runs through the gardens and the chance to meet Santa in his grotto, there's so much to see and do for the whole family.

Don't forget the Engine Yard, with late night shopping events, giving you the opportunity to buy those not-on-the-high-street gifts and plenty of places to stop and refuel.

Events at Belvoir Castle have different start and end dates, so please visit their website for further information and to book here.



___________________________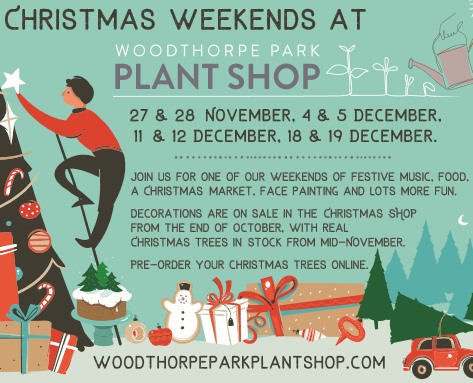 Woodthorpe Park, Nottingham

27th and 28th November 2021
___________________________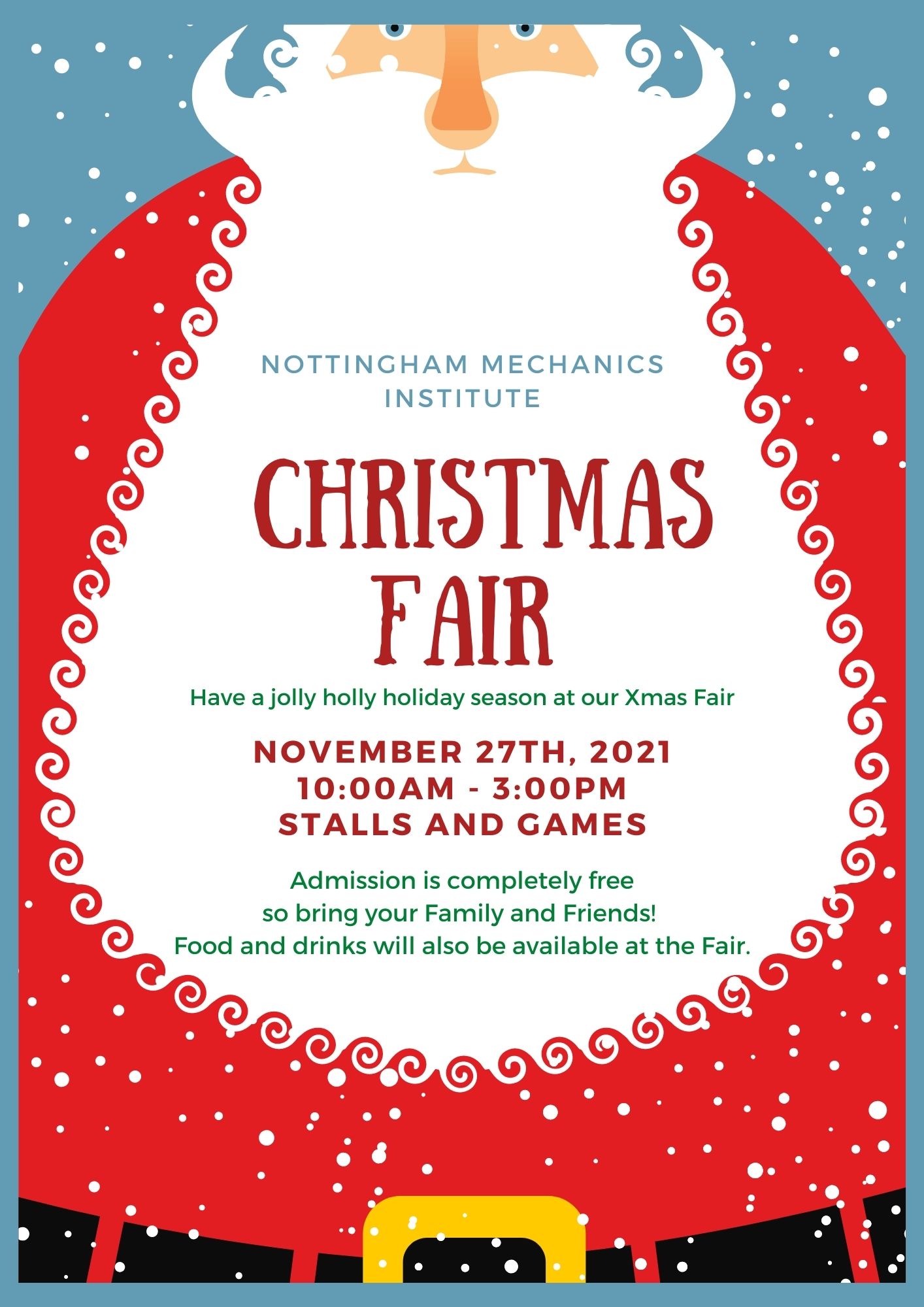 Christmas Fair
Nottingham Mechanics Institute

27th November 2021
___________________________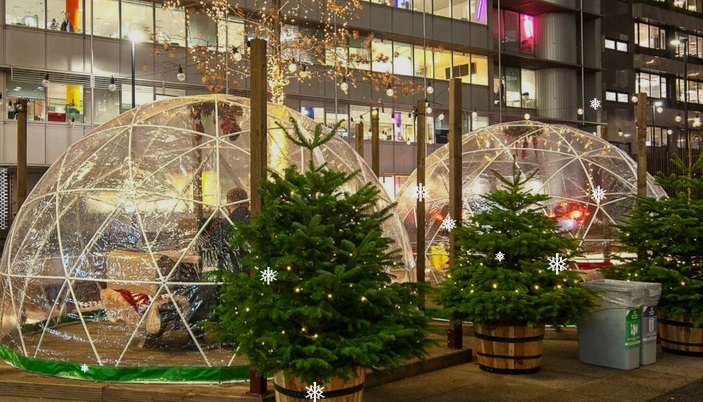 Winter Wonderland 2021
Nottingham's Market Square and Trinity Square

15th November to 31st December 2021

Nottingham's Winter Wonderland returns for 2021, with a new layout across two locations. The Market Square will feature Nottingham's Christmas Market, the 32 metre observation wheel, a helter skelter slide, a carousel ride and the brand new Apres Ski Bar.

At Trinity Square, you will find a winter village, housing a festiva bar and seating areas. A mix of alpine igloos, kissing stands and standing barrels provide the perfect pause whilst Christmas shopping. Grab a mulled wine or hot chocolate and cosy up in your very own igloo.

You can't book an igloo in advance - it's walk-ups only. There is a minimum spend of £40 for an hour Monday to Thursday and £60 Friday to Sunday.

Opening Times:

Market Square - Mon to Thurs

Markets: 11am to 6.30pm
Bars & Food: 11am to 11pm
Big Wheel: 11am to 11pm

Fri to Sun (21st to 24th Dec)

Markets: 10am to 8pm
Bars & Food: 10am to 11pm
Big Wheel: 10am to 11pm|

Trinity Square:

11am to 11pm



___________________________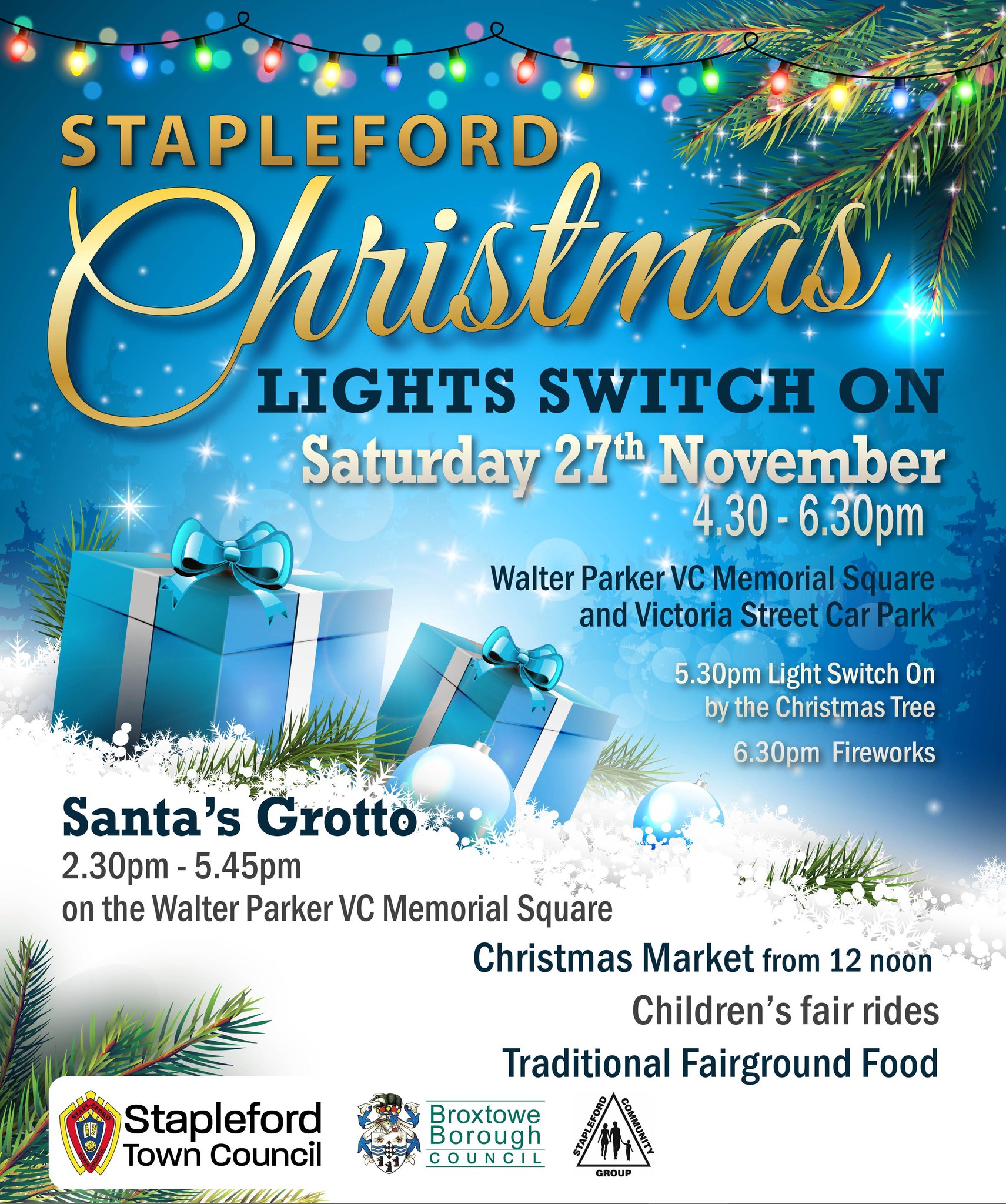 Stapleford Christmas Lights Switch On
Stapleford, Nottingham

27th November 2021

___________________________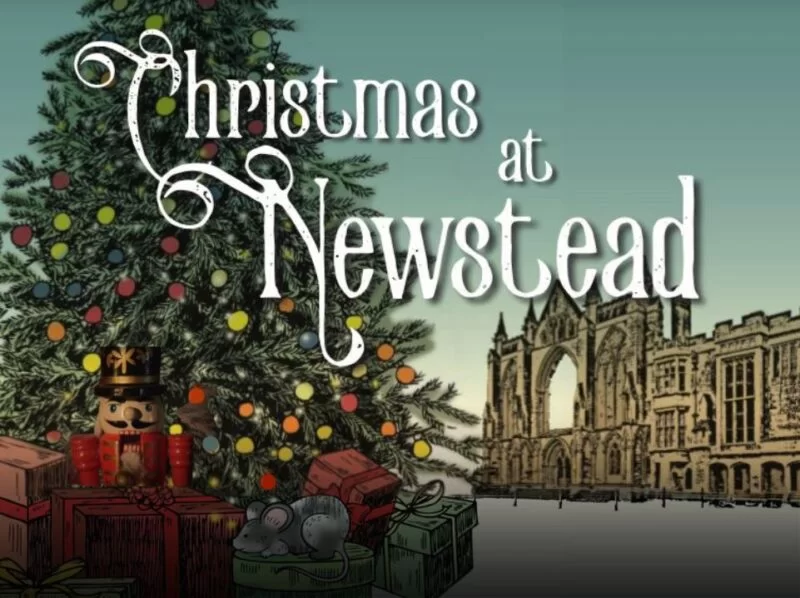 Christmas at Newstead Abbey

27th November to 3rd January


Join us for an enchanting Christmas at Newstead this December
Delight in The Nutcracker, our festive storybook scenes with a walk through our Historic House
Discover more about Newstead Abbey with our festive House Tours & Twilight Tours
Explore with our festive outdoor trail
Group booking for Storybook Christmas, Tours, Afternoon Tea & Christmas Dinner
Get inspired with gifts & treats from our craft stalls, café & shop.
Enjoy a wintery walk through the park & gardens
From Saturday 27th November – Monday 3rd January, you'll find festive fun for your family and for every one of all ages
___________________________
A Tour with the Master At Arms

Sherwood Forest
27th November 2021
Join William De Tankerville, The Sheriff of Nottingham's Master at Arms, as he takes you on a tour of the majestic Greenwood, sharing stories of medieval life and the villainous Robin Hood. William has become very familiar with Sherwood while on the hunt for Robin Hood and knows the most beautiful pathways… and the deadliest! Although do not fear good citizens of Nottingham, not even the dastardly Hood would dare take on the Sheriffs most experienced warrior!

This walk will take you on a journey through the forest, hearing the tales of its most legendary inhabitant and medieval life.

The walk will last approximately 90 minutes, and please bring suitable clothing and footwear.

Sorry, no dogs on this walk.

Time: 11am to 12.30pm

Cost: Adults £10
Children £4

Book here

___________________________

Christmas in the Courtyard
Rufford Abbey

Weekends to 19th December
Open every weekend in the run up to the festive season.

We will be hosting a number of local craft and gift stalls located in our twinkle lit courtyard. You will also be able to get yourself the the holiday vibe with a nice glass of mulled wine and some sweet treats!!

Open from 10am until 4pm each day
Parking charges apply - £4.00 per car (Payment by Card Only)

Dine With Santa


Dates: Every weekend 4th - 19th December and everyday 20th - 24th December


Cost: £18.95 for 1 adult and 1 child and £9.50 for additional guests


For an extra special treat for only £5 why not add a gift from Santa
Breakfast Time: 8.30am - 10.00am


Here's what's on the menu for breakfast with the jolly great man in the red suit...


Yummy Breakfast Fry Up with a selection of toast, waffles, muffins and unlimited tea, coffee and juice.
Lunch Time: 12.00pm - 1.30pm |
Tea Time: 3.30pm - 5.00pm


Here's what's on the menu for lunch or tea with the jolly great man in the red suit...


A festive themed platter of treats.


Suitable for children from 2 year old, all children must be accompanied by at least 1 paying adult.

Please ensure that you give advice on any dietary requirements at the time of booking.


To book please call 01623 677688 between 10.00am - 4.00pm daily
___________________________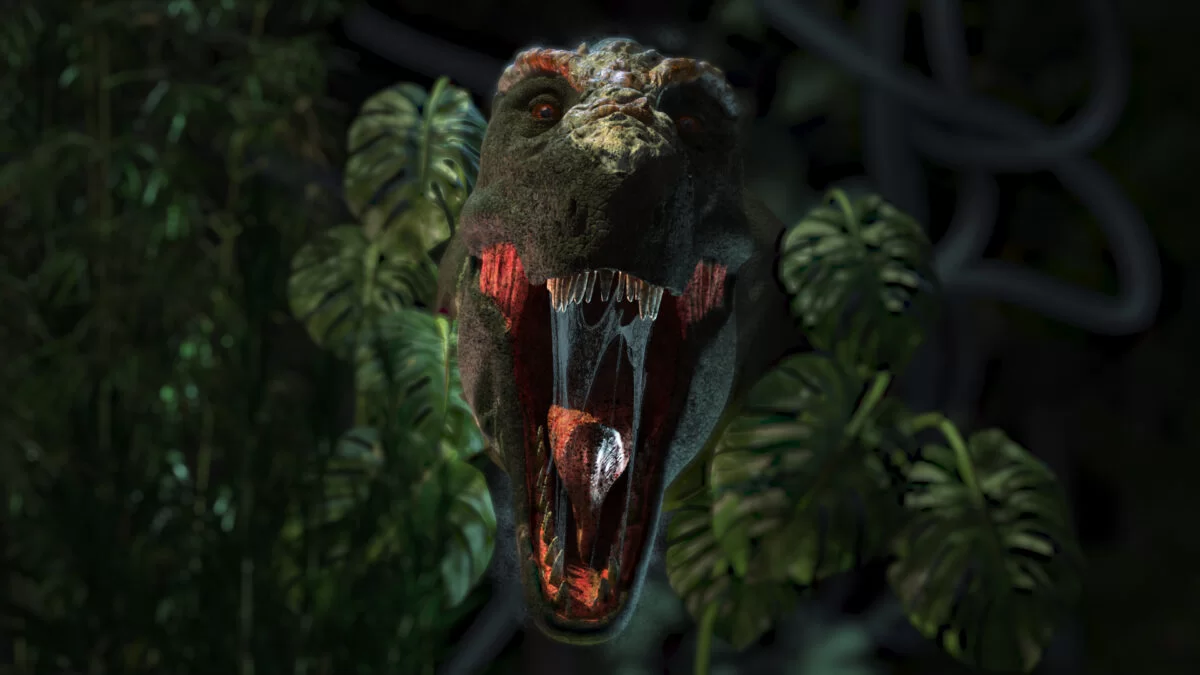 Titus: T.Rex is King Exhibition
Wollaton Hall
To 31st August 2022
Get ready for a roaring day out to see the first real Tyrannosaurus Rex to be exhibited in England for over a century! Titus: T. rex is King is an extraordinary exhibition where you can explore the world of this titanic predator and his story. You'll see the skeleton of the T. rex himself, as well as digital and interactive virtual media displays that will immerse you in his extraordinary journey from discovery in the Montana Badlands in the USA, through the experience of excavation, curation, examination, rebuild and final reveal.

You will also be able to explore the legend of the T. rex, learn the truth behind the myths about this iconic dinosaur – and perhaps decide if in fact he was covered in scales, feathers or both.

An absolute must-see, this is an epic, once-in-a-lifetime opportunity to come face to face with a real T. rex up-close and personal in the UK.

More information and tickets

___________________________

Star Makers Pop Up Christmas Market
The Harley Gallery, Welbeck

26th to 28th November
Fridays, Saturdays and Sundays


Starting on the 19th of November, join us every Friday, Saturday and Sunday for our Pop Up Christmas Market. At this new event, you will have the chance to meet a selection of the Star Makers, buy from them directly, and enjoy a special Christmas shopping experience. 4-6 exhibitors will join us in the Gallery each day, and exhibitors change daily.
More information here
___________________________
BOOKING NOW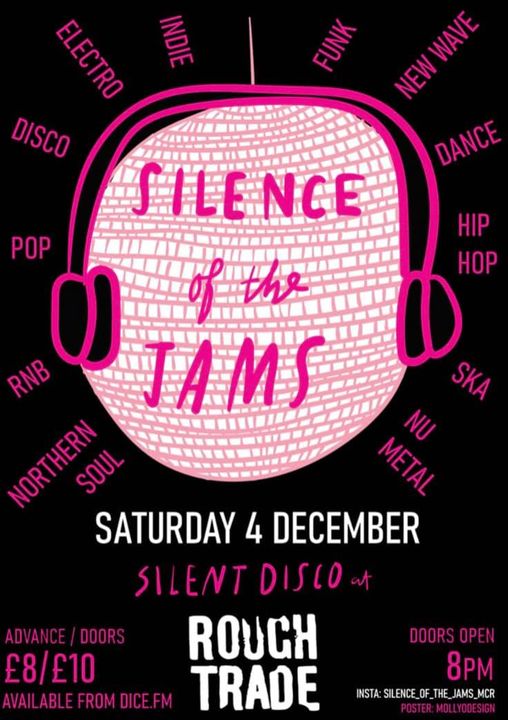 Book your tickets here