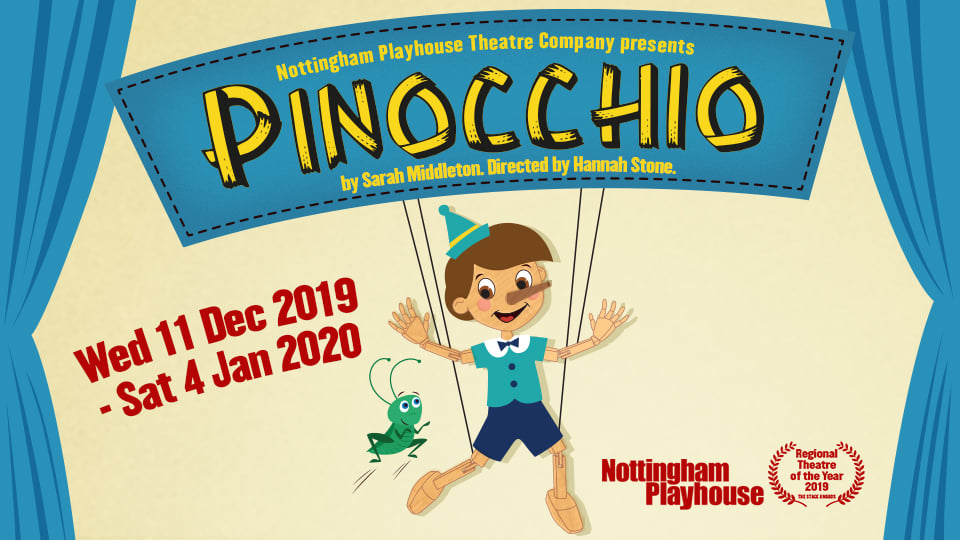 Festive Events in Nottinghamshire: 16th to 20th December 2019

Christmas is getting closer and there is so much to get you into the festive spirit.

Please take a look at our week-by-week guide. We'll be adding more events every day, so please keep checking back and follow us on Twitter for all the latest updates @things_to_do.

16th December 2019

Revolution
Nottingham Cornerhouse

Enjoy 50% off burgers, pizzas, mains, salads and sandwiches. Get money off cocktails between 11am and 9pm too!

Date: 16th December 2019
Time: 11am to 10pm
______

16th to 20th December 2019

White Post Christmas
White Post Farm

Join the animals and farmers down at White Post Farm this December to meet Santa, learn about their reindeer, take part in the Nativity and loads more free-range fun.

Date: 16th to 20th December 2019
Time: 10am to 5pm
Cost: Tickets and information
______

16th to 20th December 2019

Christmas Spectacular
Sundown Adventureland, Retford

When it comes to a Christmas Event in Nottinghamshire, no-one does it better than Sundown Adventureland. As Christmas draws near, the park is converted into a Winter Wonderland with Christmas theming throughout and the annual opening of the wonderful 'Night before Christmas' ride. Climb aboard one of Santa's sleighs and take a magical journey through the enchanted forest. You'll be greeted by the elves and the ever friendly Mrs.Claus and when it's your time, you'll be invited to meet the big man himself!

During the Christmas Spectacular Weekends, there's an even more Christmassy feel with the opening of the Christmas marquee where you can meet the dancing bears, laugh your socks off with Andy and Lewis and meet the Snow Queen.

Date: 16th November to 24th December 2019

Tickets here
______

16th to 20th December 2019

Winter Wonderland
Old Market Square and Long Row, Nottingham

Nottingham's Winter Wonderland brings loads of festive family fun this Christmas. Shop in the Christmas Market, where you'll find over 70 stalls selling a wide range of food, drink and gifts. Skate on the 110 square meter outdoor ice rink - the largest in the East Midlands. Take a trip down the Toboggan Slide, ride on the traditional carousel or take a slide on the Helter Skelter.

After all of that exercise, why not stop off at the Helter Skelter Bar, where you'll find mulled wine, spiced cider and hot toddies, or chill out in The Alpine Ice Bar - the UK's biggest mobile ice bar, where drinks will be served in real ice glasses from the Vodka bar. The Altitude Bar is an all-glass chalet which offers panoramic views of the Market Square, along with cocktails, table service and a private DJ.

More information about Nottingham's Winter Wonderland and bookings.

Date: 16th to 20th December 2019
Time: Various
_____

16th to 20th December 2019

I Love Mansfield Christmas Market
Mansfield City Centre

This year, Mansfield is hosting its special Christmas market with lovely Christmas Chalets on West Gate, Mansfield Town Centre for even longer, due to demand. The chalets will be set up ready to open every day from Sunday 17th November, the BIG Switch on day through to Sunday 22nd December from 10am. With special late night openings too!

Enjoy a stroll around The 'I Love Mansfield' Christmas Market for those special stocking fillers and enjoy a delicious drink or bite to eat. There will be lots of lovely things to see and do, with Carol singing from local schools, entertainment from local musicians, free goodies and prizes to be won! Follow the Christmas trail and vote for your favourite shop window display, details in the Christmas booklet available from November.

Date: 17th November to 22nd December 2019
Time: 10am to 5pm

Late night shopping on 12th December.
_________

16th to 20th December 2019

Cinderella
Theatre Royal, Nottingham

Don't miss the magic of this year's must-see production of Cinderella, the Fairy Godmother of all pantomimes! You and your family shall go to the ball with yet another spectacular family panto, packed with traditional pantomime ingredients.

Coronation Street's Les Dennis and Connor McIntyre will swap the cobbles for clutch bags as the Ugly Sisters, alongside Pop Idol star Gareth Gates as Prince Charming, with Richard Cadell and Sooty starring as Buttons. Jack McNeill will be playing the role of Dandini. Jack will be returning to the Theatre Royal following his star turn in last year's pantomime as Peter Pan. Hannah Grace Lawson will make her pantomime debut as Cinderella after recently starring in the West End as first cover for Cosette in Les Miserables.

With mischievous comedy, jaw-dropping special effects and plenty of boos and hisses, Cinderella will be packed with festive fun for all the family from those aged 3 to 103. So polish off your pumpkins, grab your glass slippers and get ready to head to the ball!

Date: 30th November to 5th January

Tickets

______

16th to 20th December 2019

Sleeping Beauty
Nottingham Playhouse

Experience the magic of this year's pantomime Sleeping Beauty from Friday 22 November 2019 to Saturday 11 January 2020. With spectacular costumes, stunning sets, plenty of belly-laughs and magical musical numbers, our legendary panto is perfect for a family treat.

Date: 22nd November to 11th January
Time: Various
Cost: Tickets and information
_______

16th to 20th December 2019

Aladdin
Nottingham Arts Theatre

Jump aboard a magic carpet and travel with us to a busy Chinese town for a spectacular pantomime adventure. Dreaming of a better life, Aladdin wishes to stop working for his mother, Widow Twankey, in their family run launderette. With help (and some hindrance) from the likes of his brother Wishee Washee, Aladdin goes on adventure to find a secret magical lamp hoping that this will change his destiny. Meanwhile, the evil Abanazar plots to overthrow the Emperor and marry the Princess so that he can become the all powerful ruler. Will Abanazar succeed or will Aladdin come up with an in-Genie-us plan!

Don't miss the adventure of a lifetime in this action-packed, magical Amanda Hall production, once again at the Nottingham Arts Theatre from 30th November - 15th December 2019.

Date: 30th November to 15th December

Tickets here
_______

16th to 20th December 2019

Pinocchio
Nottingham Playhouse


An enchanting festive show especially for little ones. Filled with music, dancing and plenty of chances to join in, this updated version of the classic tale is plenty of fun and packed with surprises. One day Pinocchio learns that he isn't a real boy as he'd always thought. He's actually made of wood! Struggling to fit in, he sets off on an exciting adventure with his trusty sidekick cricket to find out how to become a real boy. Along the way, Pinocchio makes friends with a whole host of larger-than-life characters. The only trouble is, he can't help but tell lies and each one makes his nose grow! Can cheeky Pinocchio stop telling fibs? Will he find the secret to becoming a real boy, or can he learn to accept himself the way he is?

Perfect for ages 3 – 8, enter Pinocchio's magical world and make lasting memories with your little ones this Christmas.

Date: 11th December to 4th January

Book tickets
______

16th December 2019

Nottingham Christmas Night Market
Market Square, Nottingham

Do a spot of evening shopping in Nottingham, where you'll find a huge range of independent retailers and businesses, independent street food, mulled wine, Christmas cocktails, gin emporium, local craft beer and more.

Date: 16th December 2019
Time: 6pm to 10pm
Cost: Free entry
_______

16th December 2019

Story Time with Father Christmas (Smaller Sessions)
Clumber Park

Enjoy a magical story time with Father Christmas in our beautiful Parsonage, where children will be read a Clumber Christmas story and then choose a present in this traditional event. Children will also be able to write letters to Father Christmas and post them in our special post box; they will get a response on the day! These sessions are more quiet; for younger children or those that don't like being in large groups. There are only 8 spaces, rather than the usual 15, in these sessions.

Date: 16th December 2019
Time: From 11am
Cost: £8.50 plus normal admission

Book
______

20th December 2019

Lace Market Carol Service 2019
St Mary's Church, Nottingham

This annual carol service was originally held for those working in the Lace Market and is now one of Nottingham's most popular Christmas events. Give your vocal chords an outing and join in with lots of Christmas cheer. The service lasts approximately 35 minutes.

Date: 20th December 2019
Time: 1.00 pm
Cost: Free entry
_______


Making plans for the weekend in Nottinghamshire? Please take a look at our Christmas Events Guide for 21st and 22nd December 2019.