February Half-Term holidays can be tricky. The weather is usually pretty cold but you still need to find things to do with the kids.

There are special events taking place throughout the County, as well as lots to do at our favourite visitor attractions, including White Post Farm, Sundown Adventureland, Lost City Adventure Golf, the National Justice Museum and the City of Caves. Why not head down to Nottingham's magnificent National Ice Centre, where there is lots of holiday fun for the whole family.
Here's a handy day-by-day guide for What's On this February Half-Term in your local area - just click on the links to find out more information about each event.

---


8th to 24th February 2019

Wheel of Nottingham in the Market Square

Fans of the Wheel of Nottingham should head down to the Market Square on Sunday, where the big circle will be in situ for just two weeks.

You can experience sky-high views of the City, inside your own pod on the 60m wheel.

Date: From 8th February 2019
Time: 10 am to 10pm
Open until 11pm on Friday
Cost: £7 for adults
Under 3s ride free


---


9th to 24th February 2019

Enchanted Fairy Trail at Rufford Abbey

The magical creatures are back with some more surprises. Put on your fairy wings at follow the trail around Rufford Abbey's Enchanted Forest to discover a world of mystery. Hunt down the enchanted miniature houses, find the king and queen of the fairies, walk through the wonky archways to find their resident dragon and tell your secrets to Rainbow Sunbeam wishing fairy. Let your imagination run wild at Rufford Abbey Country park this February half term .

Time: 10.30 am to 4.00 pm
Cost: £2 from Visitors Reception


---
15th to 24th February 2019

Wollaton Wildlife Wander Indoor Trail at Wollaton Hall and Deer Park

Walk around the Natural History Museum to find all the animals that are important to wildlife conservation. Look at the animals on display to find out more on why their existence is being threatened and what is being done to help their conservation! Receive a badge at the end when you have found all the answers.

Cost: £1 per trail from the Museum Shop
Time: 11am - 4pm.

Normal car parking charges apply.

---
15th February 2019

X Factor Live Tour at the Motorpoint Arena Nottingham





The X Factor Live Tour is returning for 2019! X Factor Digital Presenter, Becca Dudley, will be returning as host this year on The X Factor Live Tour. The top eight artists confirmed to go on the tour are: Dalton Harris, Scarlett Lee, Anthony Russell, Danny Tetley, Acacia & Aaliyah, Brendan Murray, Shan Ako and Bella Penfold.

Cost: Tickets from £27.22
Time: Doors Open 6.30 pm

Tickets here

---
16th and 17th February 2019

The Festival of Science and Curiosity

The Nottingham Festival of Science and Curiosity brings Science, Technology, Engineering and Maths out from behind closed doors and into the everyday lives of people. The festival is about inviting the people of Nottingham to share not only what they know, but also what they would like to know; it's about celebrating curiosity, asking questions and taking a leading role in finding out the answers.

More information here

---
16th and 17th February 2019

Have-A-Go Archery at Sherwood Forest

Think you've got what it takes to be an outlaw? Here's the chance to put your archery skills to the test, at the home of Robin Hood!
Reach the Core Historic will be providing traditional English Archery for all ages this half term. With their trademark range of fun targets and experienced instructors, come along and try your hand at the skill of archery – you never know, you could become the next Robin Hood!
Cost: £4 for 6 arrows
---
16th to 24th February 2019

February Half-Term Activities at Nottingham Contemporary

Pop into the Nottingham Contemporary on High Pavement during half-term and experiment with light and sound to make artworks as a family.

It's free, you don't need to book and is suitable for all ages.

Time: 11am to 3pm

---
16th to 24th February 2019

Fake News Feb at the National Civil War Centre in Newark

Extra! Extra! Read all about it this half term with the National Civil War Centre's fantastic family activities! The 17th century shared more in common with today than you might think and one of those things was 'fake news'. Propaganda was everything during the Civil War, from caricatures of commanders to hugely overblown reports of victories and even allegations of witchcraft! Discover more about these sensational stories and bogus bulletins in the National Civil War Centre's programme of hilarious performances and craft sessions.Fake News Feb at National Civil War Centre
Performances
These family friendly sessions involve a bit of audience participation and are always ‌good fun. Performances run every day except Sundays at 11am, 12pm, 1pm, 2pm, 3pm & 4pm
Femme Faux-tell
During the Civil War running a printing works was one of the very few jobs a woman was allowed to do. The Civil War was the best time to be a printer as print news was big business! It was gory, dramatic, spectacularly illustrated and, best of all, didn't even have to be true! Join a female printer who'll describe how she helped both Roundheads and Cavaliers to bend, twist and spin the news to suit their own devices!
Family craft activities
10am to 4pm every day.
Invent a fake object for our upcoming Fake News exhibition! Museums are full of fascinating objects but how do we know they're really what they say they are? Create your own Historic Hoax from our vast range of materials and it might even go up in our galleries!
---
17th February 2019

Bunny Calm at Stonebridge City Farm

Take some time for yourself this Sunday and experience relaxation with rabbits! Yes, this really is a thing and you can take part at Stonebridge City Farm. Rachel, a mindfulness meditation instructor and colour therapist will guide you in meditation that has been designed for all ages. Learn how to pet the rabbits and learn how to get 'in the moment'. Then, you'll sketch your observations.

Time: 11.30 am to 12.50 pm
Cost: £10 adults (from)
£5 under 16s

Please book by calling Rachel on 07736 330 769

---


18th to 22nd February 2019

Magic and Unicorns at White Post Farm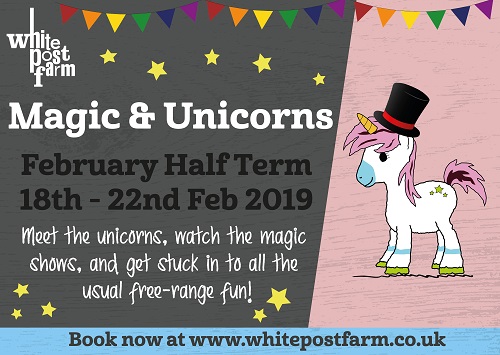 Unicorns are returning to White Post Farm this February Half-Term.

You'll be able to meet the amazing unicorns inside the Silver Barn (for strokes and selfies), join in with Sparkle's disco and head along to the magic show. Paint a wishing stone to take home, feed the animals and event hold some baby animals too.

Book in advance to avoid disappointment


---


18th to 23rd February 2019

Experience Virtual Reality at the Broadway Cinema

Play, learn and be creative in virtual reality at these interactive demonstrations using Oculus Rift. Spend time with your family or friends (and our expert guides) trying out a selection of amazing experiences in VR! Hire their VR Lounge for a 90-minute session and bring up to 5 people to play. Choose from a selection of amazing immersive experiences. See www.nearnow.org.uk for more details.

Part of Nottingham's Festival of Science and Curiosity. Bringing science, technology, engineering and maths to the heart of Nottingham fro 13-20 February 2019.

Please contact This email address is being protected from spambots. You need JavaScript enabled to view it. for any enquiries

---


18th, 21st and 22nd February 2019

Half-Term: Free Fairy Tale Trials at the National Justice Museum

The Anansi Spider Trials

Anansi is a hungry little spider, he's always eating, and he loves fruit. But did Anansi steal Ashanti's cherries and Farmer Brown's bananas?

You decide in our trial created in partnership with Museumand: the National Caribbean Heritage Museum.

Monday 18 February, Thursday 21 February & Friday 22 February at 11am, 1pm, 2pm, and 3pm.

FREE – drop in. There will also be daily craft activities across half-term

---


18th February 2019

Grow, Cook and Play - Half-Term Family Day at Bulwell Forest Garden

Wrap the kids up and take them along to this year's first Family Day, where you can amke lanterns, bird feeders and do den building in the woods. Farah and Karen will be cooking up a storm, there will be some spring gardening jobs and there will be cakes and hot drinks to keep you warm.

Time: 1.00 pm to 3.00 pm
Cost: Free

Bulwell Forest Garden, Austin Street, Bulwell NG6 9JU
---


18th February 2019

Brainiac Live at Nottingham's Theatre Royal

Strap on your safety goggles boys and girls, due to popular demand Science's greatest and most volatile live show is returning with a vengeance.

Based on the multi-award winning TV show, Brainiac Live! is back. More mischievous than ever before Brainiac Live! will take you on a breathless ride through the wild world of the weird and wonderful. Expect exploding dustbins, combusting microwaves and loads of live daredevil stunts!

Watch from the safety of your seat as the Brainiacs delve fearlessly into the mysteries of science and do all of those things on stage that you're too scared to do at home.

Book Here


---


18th February 2019

Dressage Activity Day at Coloured Cob Equestrian Centre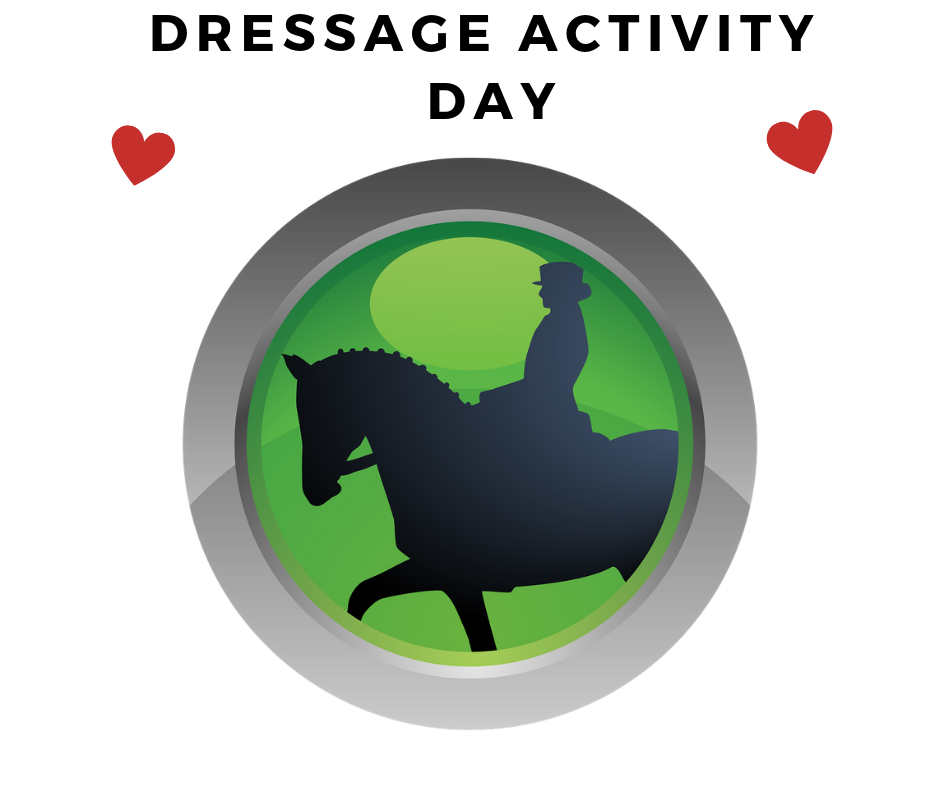 Enjoy a day of finery and flatwork at the Dressage Activity Day at Coloured Cob Equestrian Centre. Ideal for anyone wanting to compete in the discipline of dressage or eventing.

On the day you'll learn about correct dress code, perfecting your plaiting technique, learning about different dressage tests, how to improve your dressage scores, how to set up the dressage arena. The day will include a 1hr lesson and you'll be riding a dressage test and earning rosettes.

Suitable for children who are competent in walk and trot.

Time: 10.00 am to 4.00 pm
Cost: £35

Book by calling 01909 725251

Coloured Cob Equestrian Centre, Bank House Farm, Mansfield Road, Creswell, Worksop S80 4AA

---


18th to 22nd February 2019

Notts County FC Football in the Community Camps

Taking place on 18th and 19th February, these Multi Skils and Football Camps are designed to keep the kids active and entertained during the half-term holidays. Get involved in football, cricket, mini tennis and more.

For ages 8 to 15.

Cost: £7.50 per day

Bookings and more information


---


19th February 2019

Animal Handling at the Canalside Heritage Centre

Join the team at the Canalside Heritage Centre during February half term for an interactive animal-handling session. Animal lover and facilitator, Brendan will be bringing down a wide variety of furry & crawly creatures to show children how they best handle and look after local wildlife with a specific focus on taking care of animals found near the canal. Tickets cost £4 per child and must be paid for in advance by calling 0115 922 1773. Due to space limitations, they ask that no more than 2 people accompany every child.

Time: 11am to 12noon
Cost: £4

Canalside Heritage Centre, Weir Cottages, Canal Side, Beeston, Nottingham NG9 1LZ


---


19th February 2019

Family Drumming Down on the Farm

Join Jude from BeatFeet for an exciting and fun-packed family drumming workshop. Suitable for babies, young children and older supportive siblings. There'll be lots of singing, moving around, being silly and of course DRUMMING!

Time: 11am to 12noon
Cost: £2

£2 payment payable at the farm office or coffee shop prior to the workshop please.


---


19th February 2019

Moon Gazing at the Mill

Join Outsider Artist Collective and Cool Science Pete at Green's Windmill for a night of moon gazing and astronomical wonder! See the full moon (cloud cover permitting), learn more about the solar system including cooling air down to Neptune temperatures and simulating ice formation on Mars, and enjoy homemade pizza off the community garden pizza oven.

Free admission, small charge for refreshments. Suitable for all ages.

More info: www.nottsfosac.co.uk/event/moon-gazing-at-the-mill/

Time: 6pm
Cost: Free

Green's Windmill and Science Centre, Sneinton, Nottingham


---

19th February 2019

Nest Box Building at Sherwood Forest

Drop into Sherwood Forest during National Nest Box Week and make a nest box for the feathered friends in your garden.
Come along any time between 11am – 2pm and the RSPB's friendly team will help you build your own nest box to take home. You'll also have the chance to join our free guided bird walks at 12 and 1 o'clock to learn about the residents your new bird box could soon have
Due to limited number of nest boxes, booking is required for this event – please book via www.visitsherwood.co.uk/events or in person in the Visitor Centre.
---
19th February 2019

Drawing Energy Workshop at Lakeside Arts - FREE

The Half-Term fun continues at Nottingham Lakeside Arts today. Some artists like to use all the muscles in their bodies when they draw and paint. Some like to represent the power of the weather and the elements, In this workshop, you'll be able to draw to noisy rhythmic music, alongside some very peaceful and sotto voce mark-making.

Time: 1.30 pm to 4.00 pm
Cost: Free

Lakeside Arts Centre, University Park, Nottingham

---


20th February 2019

Puppet Play in a Day at City Arts

For the first half of this day-long workshop you will work with their expert artists to create your own puppet character, using a range of reclaimed and recycled materials. After lunch you will learn how to operate your puppet and bring it to life. Together you will use their puppets to write and perform a mini-play.

You will be able to take your puppet home at the end of the day. All materials provided. Light refreshments available.

30min break for lunch so please bring some food. Suitable for children aged 7+. Children must be accompanied by an adult. Parent/guardian included on childs ticket - you don't need to book an extra space!

Time: 10.00 am
Cost: £11.25 Book here


---


20th February 2019

Out of this World at Nottingham Lakeside Arts

See the night sky and navigate through the constellations inside the wonderful world of Inflativerse, the University of Nottingham's inflatable planetarium.

Time: 10.00 to 11.30 am (ages 6-8)
1.00 pm to 2.00pm (ages 9-11)

Cost: £5.00

To book, please call Box Office on 0115 846 7777.


---
19th and 20th February 2019

Valentines Activity Day at Coloured Cob Equestrian Centre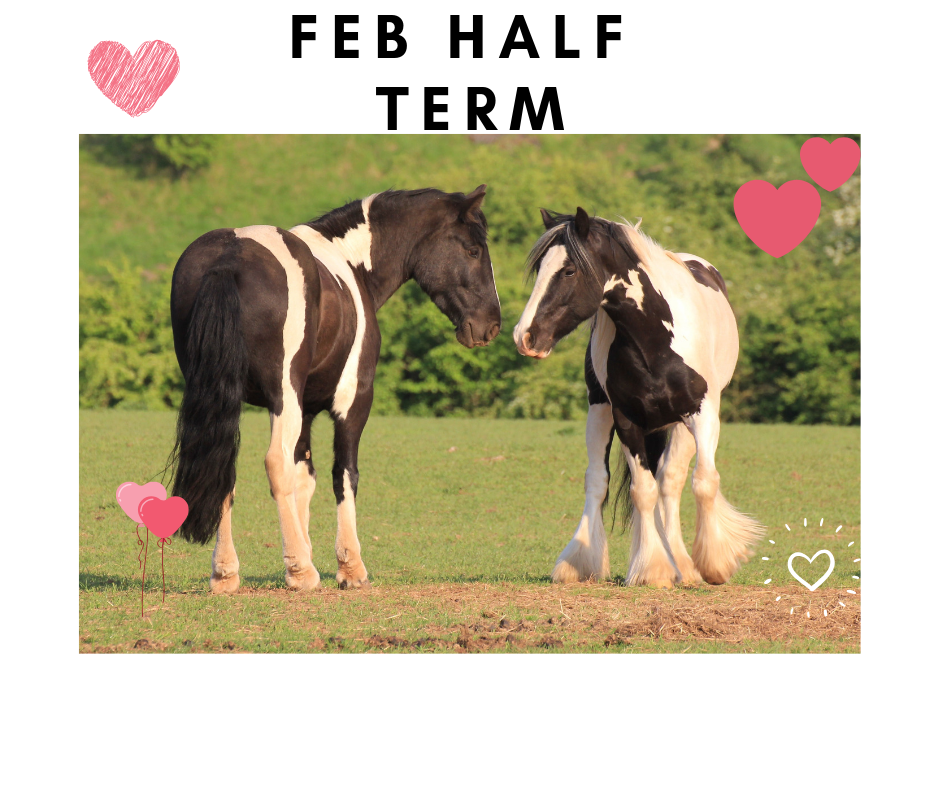 Enjoy a day of mounted games and trekking out and finish the day off by making melted chocolate hearts.

You'll need to take a packed lunch or buy something to eat from their cafe.

Time: 10.00 am to 3.00 pm
Cost: £35 (£10 deposit required)

Bank House Farm, Mansfield Road, Creswell,Worksop
Tel: 01909 725251

---


20th February 2019

Science at the Mill at Green's Windmill and Science Centre

The Festival of Science and Curiosity comes to the Mill, with extra special activities including maths puzzles and physics games!

This is a FREE event as part of the Festival of Science and Curiosity! For all ages.

Time: 10 am to 4 pm
Cost: Free

For ages 3+


---


21st February 2019

Cheese Straw Baking at Green's Windmill and Science Centre

Like cheese, want a cheesy nibble? Then go along to the cheese straws baking activity at Green's Windmill.

Booking is essential by calling 0115 9156878.

Time: 11am, 11.30am, 12noon, 12.30pm,
1pm and 1.30 pm
Cost: £4 per child

For ages 3+


---


22nd February 2019

Relaxed Skating Sessions at the National Ice Centre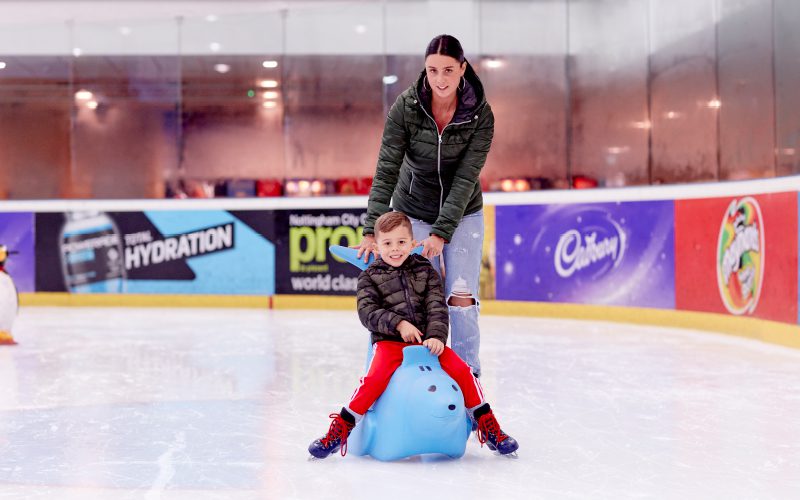 For those wanting a calm and quiet atmosphere when stepping in their skates, the National Ice Centre will be hosting new Relaxed Skating Sessions, with no music or flashing lights. They are open to all but designed for those who may find ice skating that little bit more challenging.
The Relaxed Skating Sessions are perfect for those who would benefit from a more relaxed atmosphere – including those with a learning disability, an autism spectrum condition, or sensory and communication disorder. The music will be turned off within the venue and the Sub Zero café, and the lighting will be kept to a standard 200-lux setting, with no disco or flashing lights.
No matter your age and ability, or whether you're visiting as a family or individual, the Relaxed Skating Sessions will create and encourage an atmosphere where all guests feel safe and in-control, and able to exit the ice with ease at any time.

Time: 5.30 pm to 7.00 pm
Cost: Under 5s - Free
Juniors (5-15 yrs) £7.50
Adults (16+ yrs) £8.50
---
22nd February 2019

Pottery Making at the University of Nottingham Museum - FREE

Follow in the footsteps of the craft makers of the past to make a coil pot or pinch pot. This activity will be an occasion to get your hands dirty and discover the earliest methods of constructing pottery.

Time: 11.00 am to 4.00 pm
Cost: Free

The University of Nottingham Museum, University Park, Nottingham

---

23rd February 2019

Meet the Ghosts of Newstead Abbey

Through darkest corridors, and haunted rooms, join the team at Newstead Abbey, ancestral home of the Poet Lord Byron.

During this tour they will offer no tricks or props. These are the stories that the staff tell each other, the ones that begin with "you will never believe"

They will even offer a free glass of wine or soft drink to steady your nerves.

Lots of stairs and dark corridors, over 14years of age. Free parking in front of the Abbey.

Time: 7.30 pm
Cost: £17.60

Book here

---


23rd February 2019

Meet Robin Hood's Little Outlaws

Deep in Sherwood Forest live seven animal friends. They wake a magical 1000-year old oak tree called Major, who takes them on a time travelling adventure to meet Robin Hood!

Visit the Sherwood Forest Visitor Centre on 23rd February to listen to local children's book author Adrian Sissons introduce children ages 5-10 to the first book in the Robin Hood's Little Outlaws series.

There'll be a reading from the book, colouring and puzzle activities, demonstrations of the book's Augmented Reality and previews of book 2 & 3 and also have a book signed by the author!

Date: 23rd Feb 2019
Time: 10.30 am to 11.30 am
2.00 pm to 3.00 pm
Cost: £5 per child

---


24th February 2019

Salt Dough Modelling at Green's Windmill and Science Centre

Using the windmill's salt dough, work your imagination to make a creation.

Booking is essential by calling 0115 9156878.

Time: 11am, 11.45am, 12.30pm, 1.15pm
Cost: £3 per child

For ages 3+

---


25th February 2019

Dressage Activity Day at Coloured Cob Equestrian Centre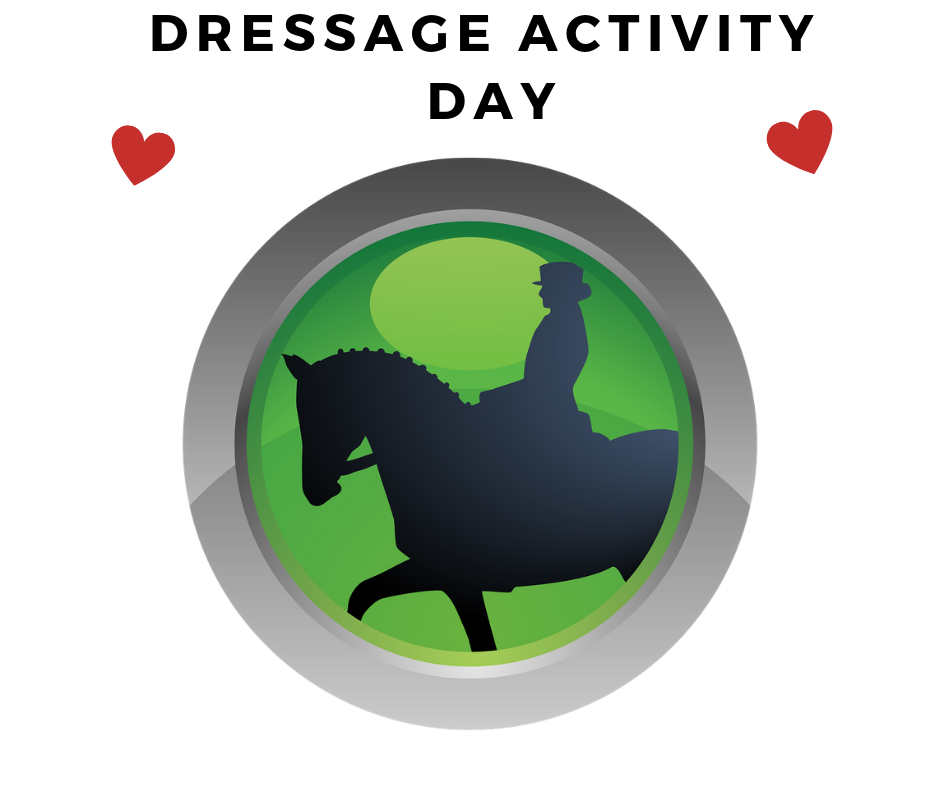 Enjoy a day of finery and flatwork at the Dressage Activity Day at Coloured Cob Equestrian Centre. Ideal for anyone wanting to compete in the discipline of dressage or eventing.

On the day you'll learn about correct dress code, perfecting your plaiting technique, learning about different dressage tests, how to improve your dressage scores, how to set up the dressage arena. The day will include a 1hr lesson and you'll be riding a dressage test and earning rosettes.

Suitable for children who are competent in walk and trot.

Time: 10.00 am to 4.00 pm
Cost: £35

Book by calling 01909 725251

Coloured Cob Equestrian Centre, Bank House Farm, Mansfield Road, Creswell, Worksop S80 4AA

---


24th February 2019

Newark Artisan Market

If you're in a shopping mood, pop over to Newark's Royal Market today, where you will find a plethora of craft stalls, food and entertainment.

Time: 10.00 am to 4.00 pm
Cost: free entry


---

Are you visiting Nottinghamshire this weekend? If you're searching for somewhere to stay, please take a look at our Recommended Hotels in Nottinghamshire. Feeling hungry? There are some fantastic restaurants in Nottinghamshire, with plenty of variety to suit all tastes and budgets. Please visit our Recommended Restaurants section to see where we suggest.

Please follow us on Twitter @things_to_do for all the latest information about what's happening in Nottinghamshire