7th January 2017
Having never tried clay pigeon shooting, it was with lots of excitement (and some trepidation) that my son and I headed over to Orston Shooting Ground in Nottinghamshire for a bit of a taster.
The weather was cold but sunny, so it wasn't the easiest task to drag Jake out of bed on a Sunday morning and persuade him that standing on a field in January was a good idea, particularly as he wasn't really sure what to expect. However, he soon perked up when we drove into Orston and heard the rattle of guns from the ground.
On arrival, our first port of call was the Clubhouse – a warm, comfortable space, filled with wellington clad club members, drinking coffee and chatting about their performance in the field that morning. We were welcomed by Club Director Emily, who gave us a brief overview and introduced us to double Commonwealth Gold medal winner and Manager of the site Steve, who would be our trainer for the session.
Everyone who books a first session at Orston receives a rather snazzy baseball cap, which we donned with some pride, along with ear defenders and safety glasses. It quickly becomes apparent that safety is paramount and no-one is allowed to go near any firearm without first receiving in-depth instructions about how to carry, handle and store it. With so many people around (the Club currently has over 3000 members) no chances are taken when it comes to safety. Never having handled any kind of firearm before (apart from at the shooting range at the fairground) the thought of actually firing one was pretty scary. However, Steve was so patient and explained things carefully, in such simple terms, that Jake and I were soon both feeling more confident.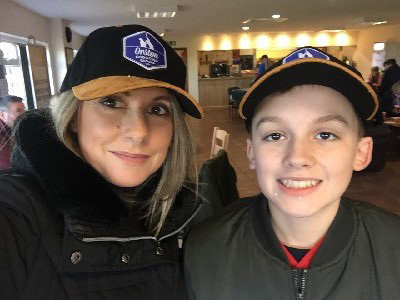 We headed out through the impressive 54 acre site and headed towards a metal cage situated amongst the trees. Jake stepped up first and with Steve's expert tutoring had soon decimated every one of his clays. Not being a fan of guns, seeing my 12 year old son taking aim was slightly unsettling. However, as the ethos of the Club is to promote the safe and responsible handling of firearms, I quickly came to the conclusion that him witnessing the power, destructive force and possible fatal consequences of misusing guns was a positive experience.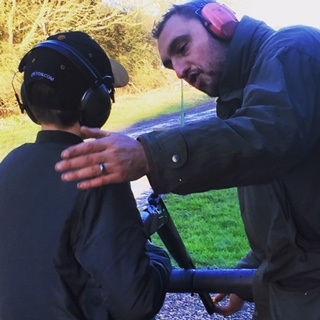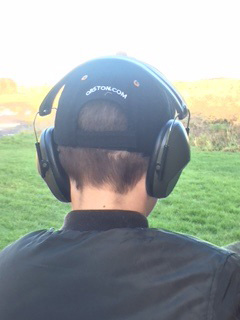 We were both soon expertly (!) pulverising the clays, so Steve though that we should move on to something a little more difficult. The cocky smiles were soon wiped off our faces as the rabbits rolled along the ground – and we missed most of them! There are loads of different areas at Orston and skills that you can test, so it would be difficult to get bored.
Everyone who shoots at Orson either needs to book a session with a qualified instructor, or obtain a licence and become a member, when it becomes cheaper - costing just £6 for 25 clays. Most of the instructors have competition level experience, so you are in very safe hands.
Orston caters for ages 10+ and also offers party packages, which can include clay shooting, archery and air rifle targets. Prices start from £25 for 25 clays and £20 to add on each of the other activities. All abilities are welcomed, making it ideal for corporate and group events.
To sum up our experience … would I go again? Yes but, being a little bit nesh, I would probably wait until the weather gets a bit warmer, or dress more appropriately. Will I progress onto shooting wildlife? Absolutely not but I have come to realise that one doesn't necessarily follow the other. If you enjoy a bit of competition, like being outdoors and want to try something different, you should really consider giving this a go. The staff are lovely and incredibly patient and helpful and we felt very welcomed by everyone.
Orston Shooting Ground is located on Bottesford Lane in Orston and open Wednesday to Sunday between 9am and 5pm. You can find out more information at www.orston.com