Are you looking for things to do in Nottinghamshire this weekend? There are always lots of special events taking place, including family activities and free things to do.
Don't forget that Nottinghamshire has some fantastic visitor attractions, including White Post Farm, Sundown Adventureland, the National Justice Museum and City of Caves. Fancy some fresh air? Why not pop to one of our outdoor parks and spaces – there's plenty to see and do at Sherwood Pines, Rufford Country Park and Clumber Park throughout the year, with special events during seasonal holidays.

If you're visiting Nottinghamshire and are looking for accommodation and places to eat, why not take a look at our recommended hotels and restaurants.
Whatever your plans, we hope that you have a wonderful weekend in Nottinghamshire. This guide is updated weekly, so please keep checking back.

17th, 18th and 19th December 2021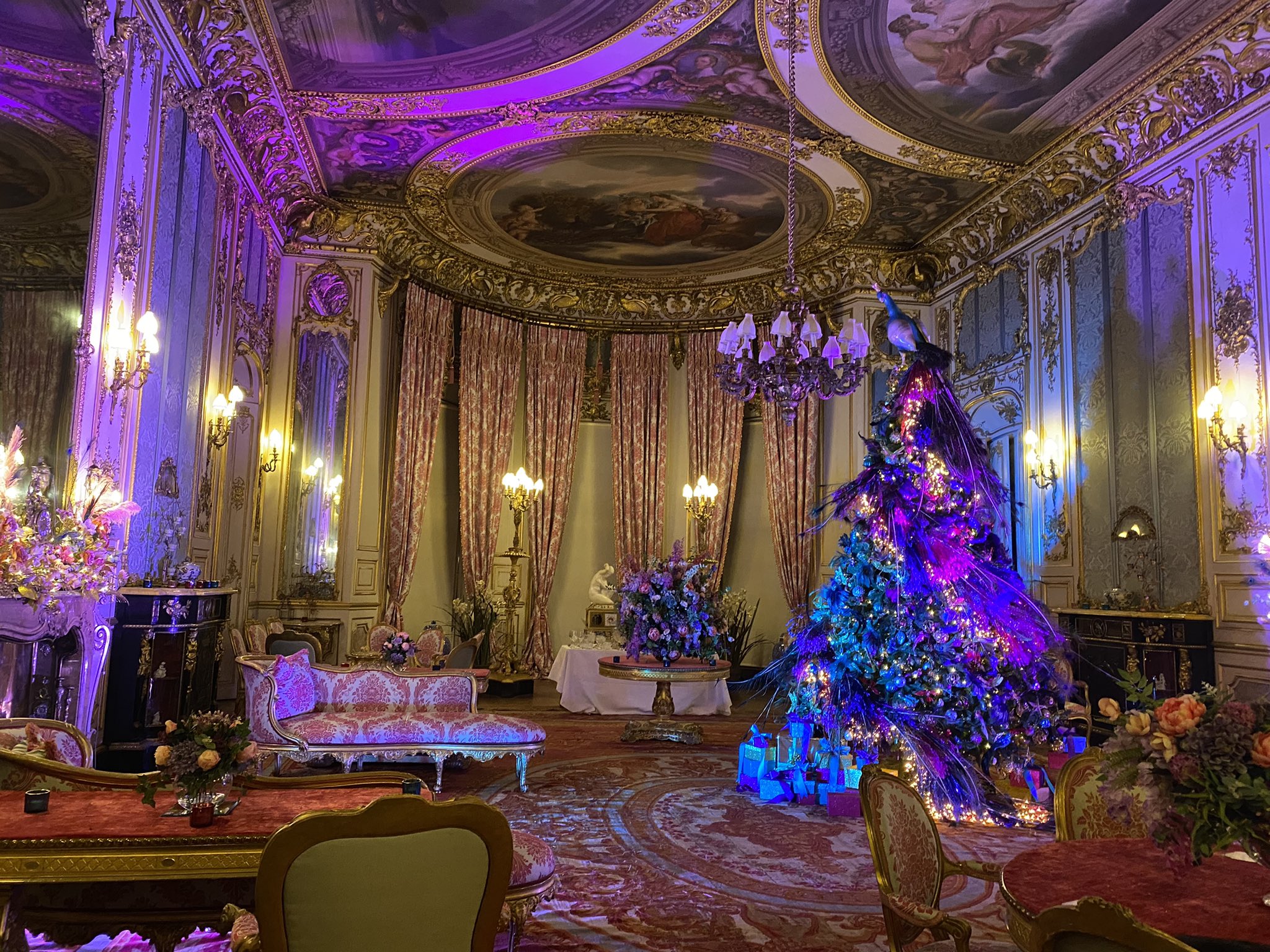 We have done our best to ensure that the information below is correct but please contact the venue before travelling, to avoid disappointment.

_________________________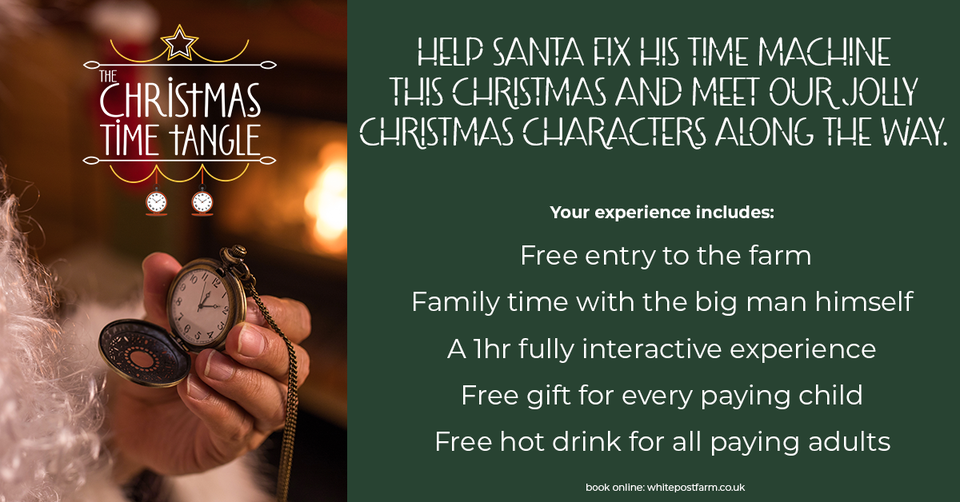 The Christmas Time-Tangle
White Post Farm

27th November to 24th December 2021

The North Pole is in a state of emergency!

As you all know, Santa uses a magical time machine to stop time on Christmas Eve, but something has gone wrong… The time machine has malfunctioned – instead of stopping time, it's going back in time! You might just be our only hope - will you help Santa fix his time machine before it's too late!? Head to the North Pole Time Machine – get ready to take a look and see what needs to be fixed. Be careful – if the time machine turns on there's no knowing where you'll end up!

Maybe you'll meet a Viking, maybe you'll meet an elf…… perhaps you'll see a shining knight, or even the man himself!

With tasks to complete, and characters to meet you've got a long journey to make - we know you can do it, jump in to it, the whole of Christmas could be at stake!

Book here

_________________________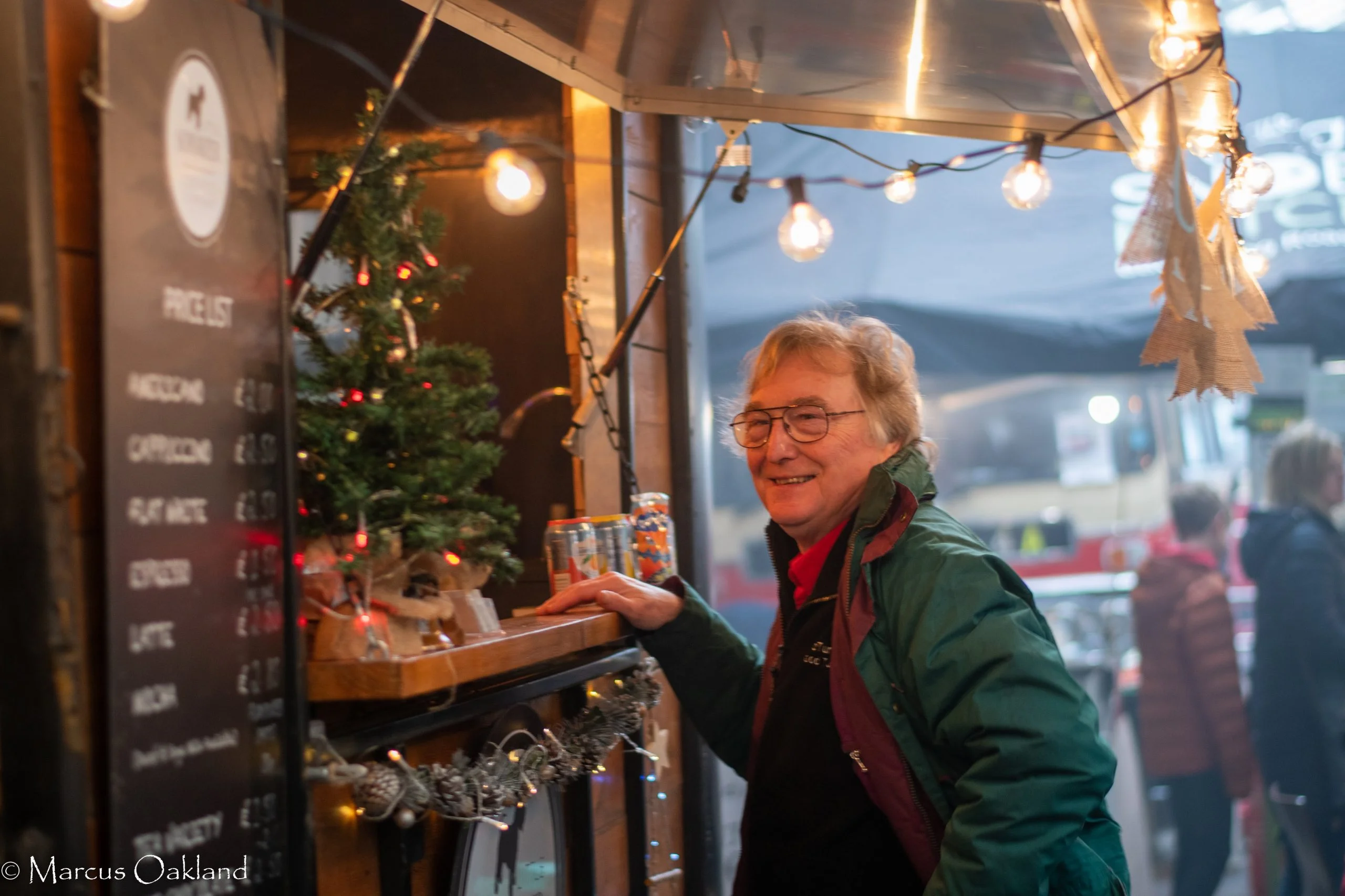 Events at The Garage
The Garage, Chilwell

17th to 19th December 2021

FRIDAY 17TH DECEMBER

CHRISTMAS BEER & FOOD HALL - FREE ENTRANCE - 5PM-10PM
Live Music - BBQ Street Food (inc vegan) - Cocktails, Mulled Wine, Boozy Hot Chocolate, Local Beers - Fire Pits
SATURDAY 18TH DECEMBER


CHRISTMAS BEER & FOOD HALL - FREE ENTRANCE - 5PM-10PM

Live Music - BBQ Street Food (inc vegan) - Cocktails, Mulled Wine, Boozy Hot Chocolate, Local Beers - Fire Pits

SUNDAY 19TH DECEMBER


SUNDAY CHRISTMAS MARKET - FREE ENTRANCE - 10AM-20M

Our FINAL Christmas market of 2021 is the BIGGEST of the year.


Artisan food, drink & craft. Over 45 local traders selling Christmas gifts, home decor, cards, pet accessories and award winning foods and drink.
Hot Food - Barista Coffee - Mulled Wine - Fire Pits

FREE CINEMA

Could be The Wrong Trousers or it could be The Snowman ...

4.30 pm (doors open at 4.00 pm). Free entrance.


FREE ENTRANCE. Family/Dog Friendly.


The Garage, Chilwell, Bartons. 63 High Road Chilwell, Nottingham, NG9 4AJ.
___________________________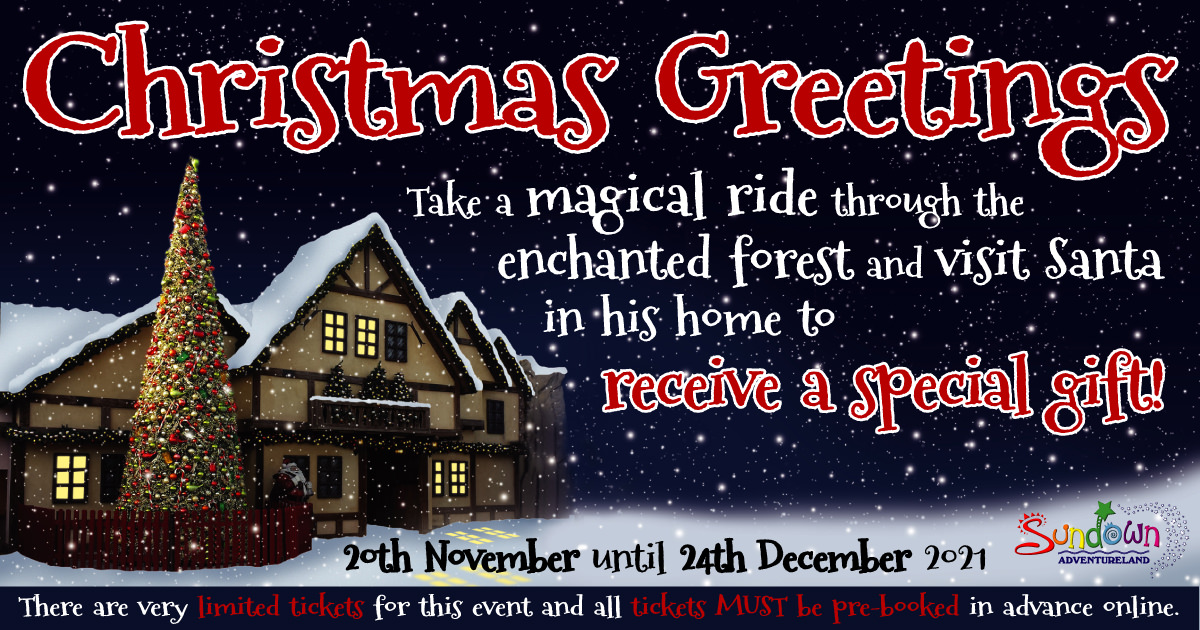 The Sundown Adventureland Christmas Spectacular 2021
Sundown Adventureland, Retford

20th November to 24th December 2021


As Christmas draws near, the park is converted into a Winter Wonderland with Christmas theming throughout and the annual opening of the wonderful 'Night before Christmas' ride. Climb aboard one of Santa's sleighs and take a magical journey through the enchanted forest to arrive in style at Santa's Magical Grotto. You'll be greeted by the elves and the ever friendly Mrs. Claus and when it's your time, you'll be invited to meet the big man himself. Where you'll receive a lovely, individually wrapped present and the chance to share your wishes with him.

During Christmas Spectacular Weekends, which start on 20 November, Sundown Adventureland's family of elves will be decking the halls of the Christmas marquee which will give children the chance to meet the park's very own Snow Queen, friendly elves and three Arctic animatronic singing reindeers. Children can also watch live entertainment of dancing characters and local entertainers Andy and Lewis.

When you've seen Santa and your present is safely in your hands, it's time to explore the rest of the park.

The Market Place will be transformed to take you back to a traditional time with beautiful festive lights and the smell of non-alcoholic mulled wine. If you're looking for something else filling, there's mushy peas and mince pies (not together though as that sounds gross ) a warming hot soup and hot dogs for the kids. On a cold Christmassy day it'll warm you through and help you keep going for more fun with the kids. There will also be market stalls selling all those Christmas goodies, decorations, stocking fillers and lots more.

All indoor play areas, cafes and rides will remain open until closing time

Book tickets

___________________________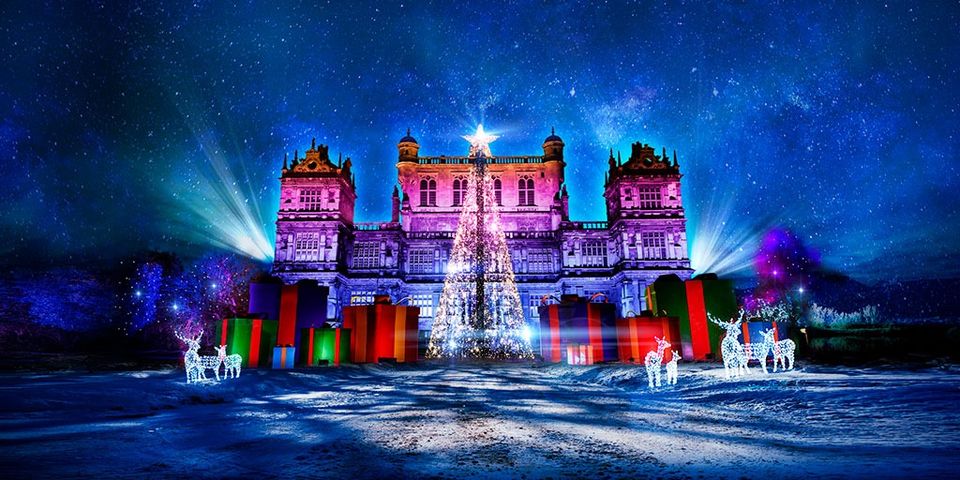 Christmas at Wollaton
Wollaton Hall, Nottingham

26th November to 9th January

This Christmas, as twilight descends, Wollaton Hall turns into an enchanting world of light and music.

A brand new trail for 2021 will bring new smiles of delight as the park is transformed into a magical wonderland, set to captivate visitors with awe inspiring illuminations. Back after a sensational debut, Christmas at Wollaton once again promises a visually stunning multi-sensory experience.~

A seasonal classic with a contemporary twist, fast becoming an annual tradition. Make Christmas special this year, make Christmas light up at Wollaton Hall.

Buy Tickets

Nottingham City Residents can get a discount with their Council Tax Number and Postcode.

___________________________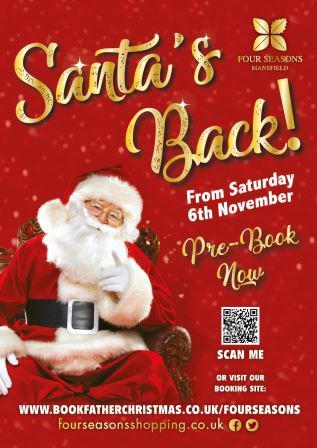 Christmas in Mansfield

From Christmas Markets to Touring Snowglobes. The chance to visit Santa in his grotto in the Four Seasons Shopping Centre and a Christmas Tree Festival at Mansfield Museum, there is plenty of festive fun in the run-up to Christmas this year in Mansfield.

For a complete list of events, please visit the events page here.

___________________________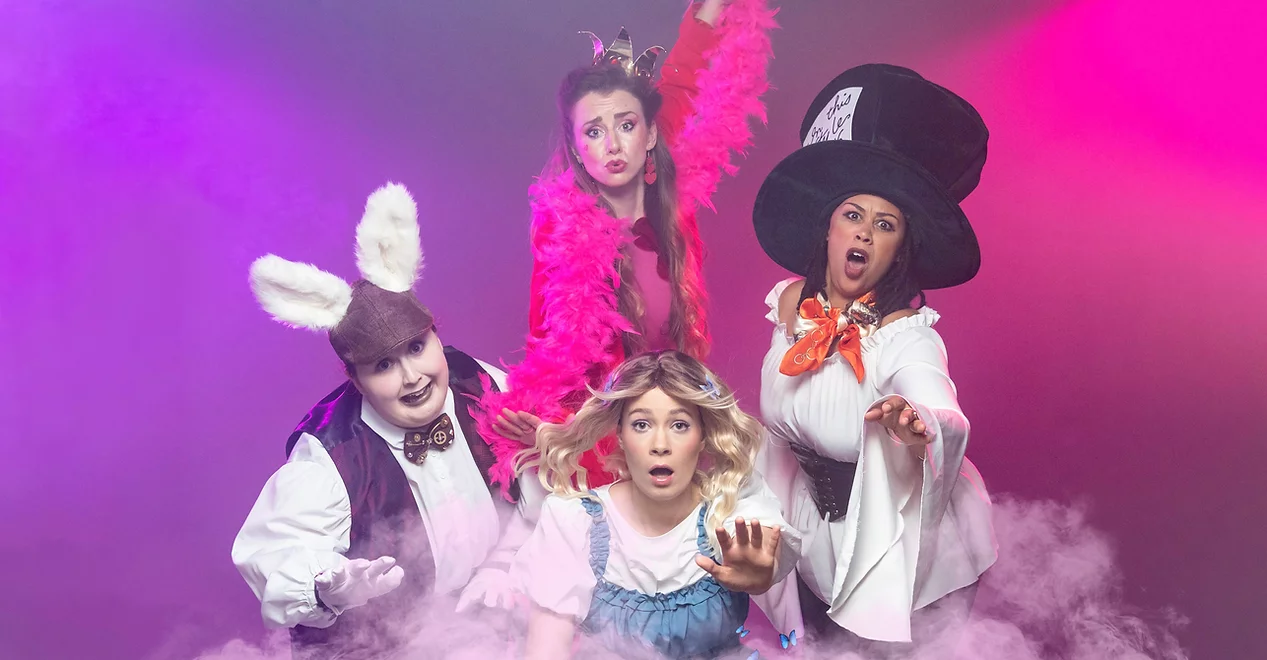 Wonderland
Victoria Centre, Nottingham

17th November to 30th December 2021

Tumble down the rabbit hole this Winter. This captivating immersive experience in the heart of Nottingham will certainly bring an hour of excitement for anyone looking to get their hands on the Queen of Hearts tarts! Our new version of Wonderland, dystopian and mad, will have you chasing the White Rabbit, stopping by for tea with the Hatter and narrowly avoiding a decapitation by the Queen of Hearts herself!

We are bringing the joy of live entertainment into Nottinghams 'Victoria Centre' by transforming an empty retail unit into an immersive theatre where audiences can journey through this Lewis Carrol family favourite.

The new adaption sees a modern take on classic characters, a new soundtrack and a one of a kind immersive experience. The show breaks down those traditional theatre walls transporting audiences into the completely magical, madness of Wonderland.

Take an hour-long journey through dance, puppetry, music and comedy. Featuring professional performers, fantastic costumes, beautiful scenery and a brand new set of musical numbers.

Tickets are extremely limited so book now or it'll be off with your head!

Book here
___________________________

North Pole Experience
Thoresby Park

13th November to 23rd December 2021


The North Pole Experience is a festive adventure for all the family and guarantees a Christmas experience to remember. With the power of believing and a sprinkle of Christmas magic, help our Elf return back home to the North Pole, but not before helping them look for the secret portal! If you succeed in making your way back to the North Pole, this is where your festive adventures begin!

Explore the Village Square, meet our wonderful village Elves, be dazzled, entertained and amused by the magical sights and sounds, and the amazing things to discover and do. Visit Mr Jingle at the North Pole Post Office to write your letter to Father Christmas. Build your very own toy with our makers in the Toy factory Make sure you follow the sweet festive aroma of steaming hot chocolate and tasty food at Madame Candycanes Food Court to find yourself something delicious for meandering through the village.

A trip to The North Pole and the North Pole Village would not be complete without visiting Father Christmas in his woodland cabin. Be sure to tell him all about your adventure through the secret portal, and of course don't forget to say hello to all his Reindeer. The North Pole Experience promises to be a festive family experience like no other, leaving your family with a lifetime of memories and a Christmas to remember. But don't forget, Christmas wouldn't be Christmas without the power of wishing and believing…so..what will your wish be this year?

Get your tickets here

___________________________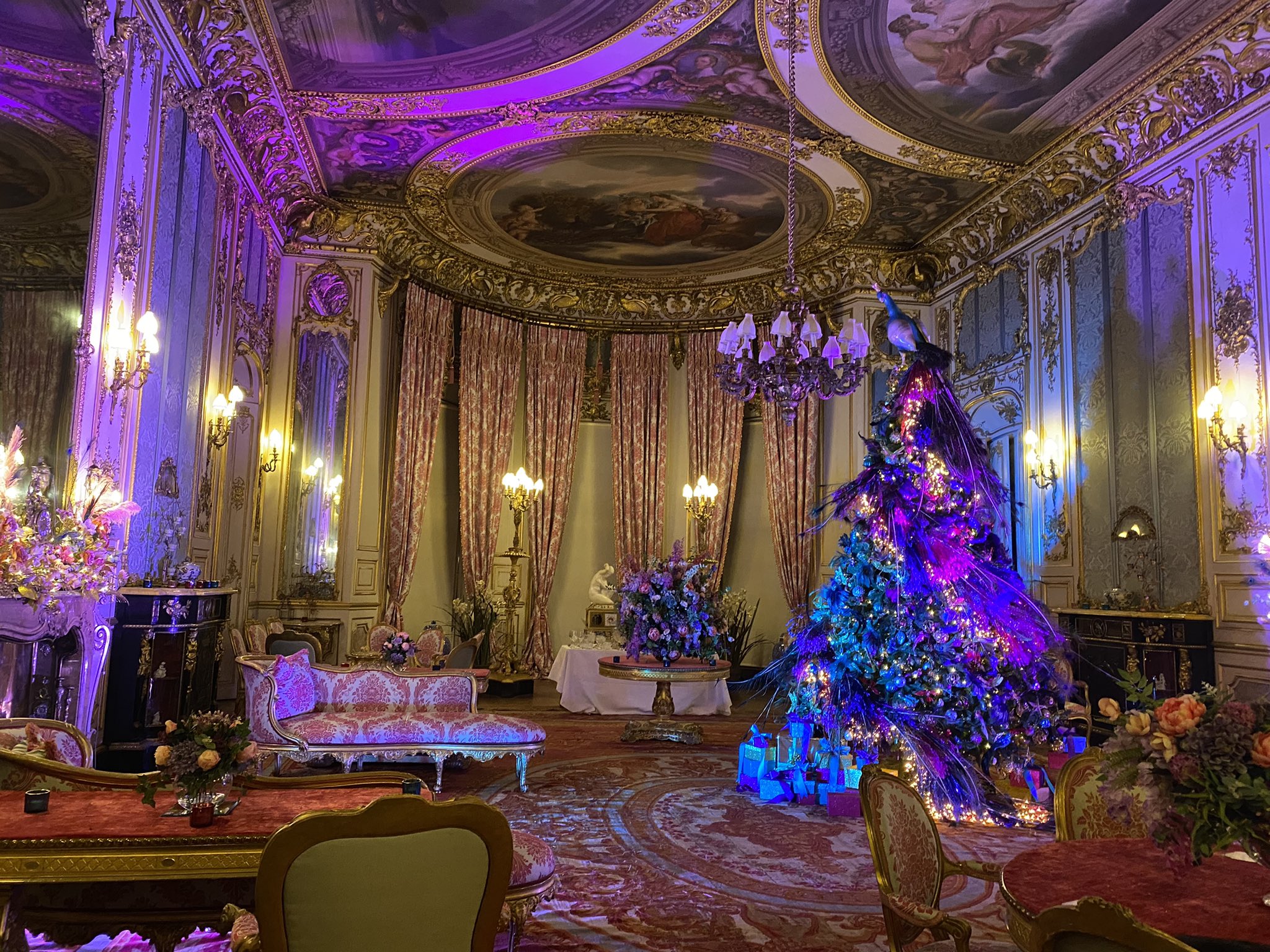 A Regency Christmas
Belvoir Castle

15th November to 2nd January

There's lots to see and do at Belvoir Castle this Christmas.

From the Regency-styled decorations through the Castle's staterooms, designed by award-winner Charlotte Lloyd-Webber, the outdoor light trail which runs through the gardens and the chance to meet Santa in his grotto, there's so much to see and do for the whole family.

Don't forget the Engine Yard, with late night shopping events, giving you the opportunity to buy those not-on-the-high-street gifts and plenty of places to stop and refuel.

Events at Belvoir Castle have different start and end dates, so please visit their website for further information and to book here.



___________________________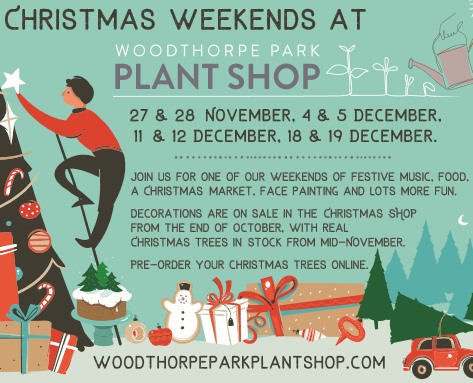 Woodthorpe Park, Nottingham

18th and 19th December 2021

Weekends from 27th November our little Plant Shop will be transformed into a winter wonderland.
Christmas Trees, decorations, gifts, activities, entertainment and of course plants!

10am to 4pm
Woodthorpe Park Plant Shop, Woodthorpe, Nottingham
___________________________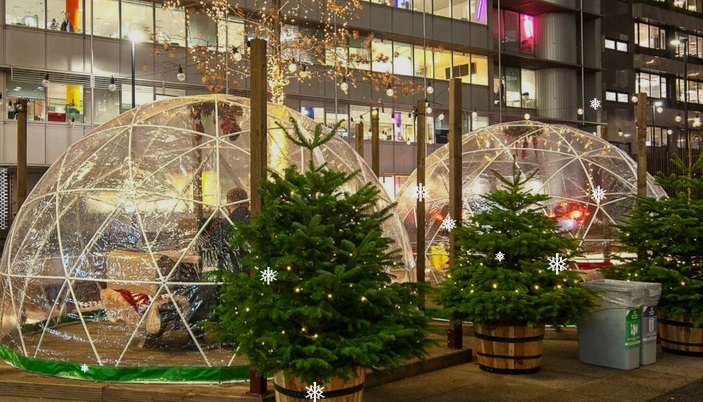 Winter Wonderland 2021
Nottingham's Market Square and Trinity Square

15th November to 31st December 2021

Nottingham's Winter Wonderland returns for 2021, with a new layout across two locations. The Market Square will feature Nottingham's Christmas Market, the 32 metre observation wheel, a helter skelter slide, a carousel ride and the brand new Apres Ski Bar.

At Trinity Square, you will find a winter village, housing a festiva bar and seating areas. A mix of alpine igloos, kissing stands and standing barrels provide the perfect pause whilst Christmas shopping. Grab a mulled wine or hot chocolate and cosy up in your very own igloo.

You can't book an igloo in advance - it's walk-ups only. There is a minimum spend of £40 for an hour Monday to Thursday and £60 Friday to Sunday.

Opening Times:

Market Square - Mon to Thurs

Markets: 11am to 6.30pm
Bars & Food: 11am to 11pm
Big Wheel: 11am to 11pm

Fri to Sun (21st to 24th Dec)

Markets: 10am to 8pm
Bars & Food: 10am to 11pm
Big Wheel: 10am to 11pm|

Trinity Square:

11am to 11pm



___________________________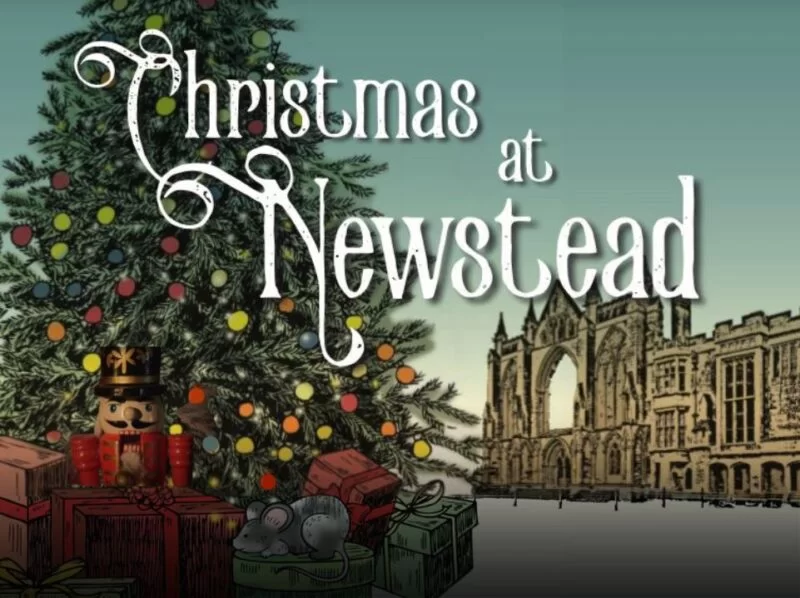 Christmas at Newstead Abbey

27th November to 3rd January


Join us for an enchanting Christmas at Newstead this December
Delight in The Nutcracker, our festive storybook scenes with a walk through our Historic House
Discover more about Newstead Abbey with our festive House Tours & Twilight Tours
Explore with our festive outdoor trail
Group booking for Storybook Christmas, Tours, Afternoon Tea & Christmas Dinner
Get inspired with gifts & treats from our craft stalls, café & shop.
Enjoy a wintery walk through the park & gardens
From Saturday 27th November – Monday 3rd January, you'll find festive fun for your family and for every one of all ages
___________________________

Christmas in the Courtyard
Rufford Abbey

Weekends to 19th December
Open every weekend in the run up to the festive season.

We will be hosting a number of local craft and gift stalls located in our twinkle lit courtyard. You will also be able to get yourself the the holiday vibe with a nice glass of mulled wine and some sweet treats!!

Open from 10am until 4pm each day
Parking charges apply - £4.00 per car (Payment by Card Only)

Dine With Santa


Dates: Every weekend 4th - 19th December and everyday 20th - 24th December


Cost: £18.95 for 1 adult and 1 child and £9.50 for additional guests


For an extra special treat for only £5 why not add a gift from Santa
Breakfast Time: 8.30am - 10.00am


Here's what's on the menu for breakfast with the jolly great man in the red suit...


Yummy Breakfast Fry Up with a selection of toast, waffles, muffins and unlimited tea, coffee and juice.
Lunch Time: 12.00pm - 1.30pm |
Tea Time: 3.30pm - 5.00pm


Here's what's on the menu for lunch or tea with the jolly great man in the red suit...


A festive themed platter of treats.


Suitable for children from 2 year old, all children must be accompanied by at least 1 paying adult.

Please ensure that you give advice on any dietary requirements at the time of booking.


To book please call 01623 677688 between 10.00am - 4.00pm daily
___________________________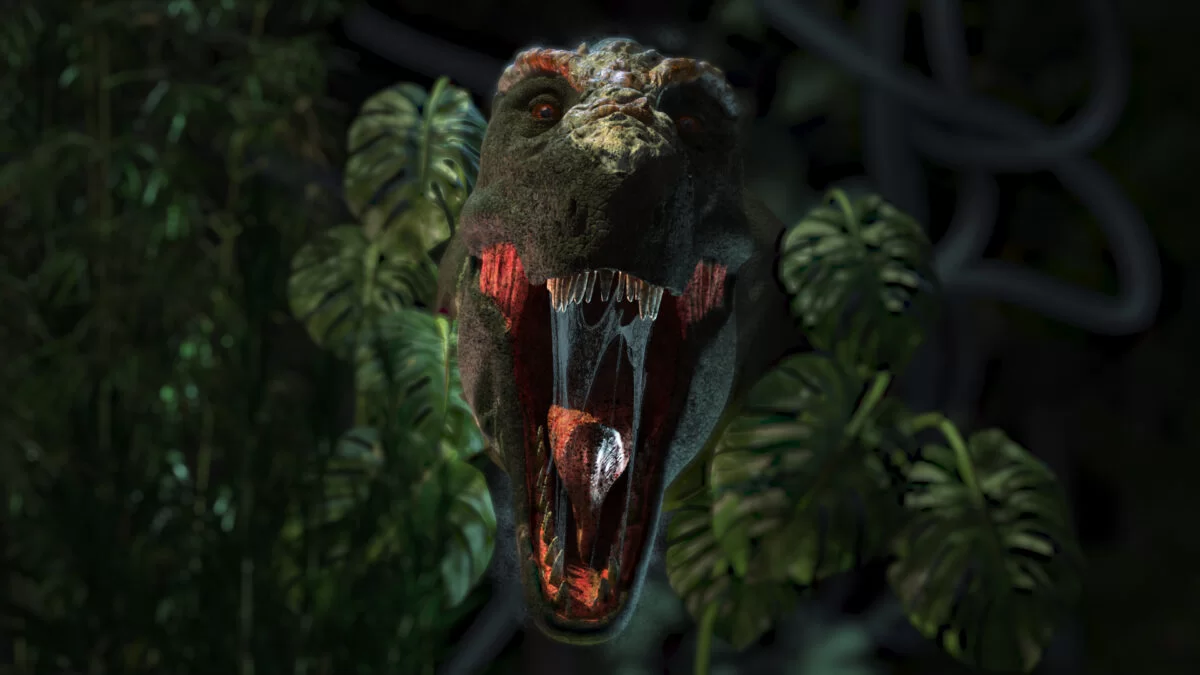 Titus: T.Rex is King Exhibition
Wollaton Hall
To 31st August 2022
Get ready for a roaring day out to see the first real Tyrannosaurus Rex to be exhibited in England for over a century! Titus: T. rex is King is an extraordinary exhibition where you can explore the world of this titanic predator and his story. You'll see the skeleton of the T. rex himself, as well as digital and interactive virtual media displays that will immerse you in his extraordinary journey from discovery in the Montana Badlands in the USA, through the experience of excavation, curation, examination, rebuild and final reveal.

You will also be able to explore the legend of the T. rex, learn the truth behind the myths about this iconic dinosaur – and perhaps decide if in fact he was covered in scales, feathers or both.

An absolute must-see, this is an epic, once-in-a-lifetime opportunity to come face to face with a real T. rex up-close and personal in the UK.

More information and tickets

___________________________

Star Makers Pop Up Christmas Market
The Harley Gallery, Welbeck

17th to 19th December
Fridays, Saturdays and Sundays


Starting on the 19th of November, join us every Friday, Saturday and Sunday for our Pop Up Christmas Market. At this new event, you will have the chance to meet a selection of the Star Makers, buy from them directly, and enjoy a special Christmas shopping experience. 4-6 exhibitors will join us in the Gallery each day, and exhibitors change daily.
More information here
___________________________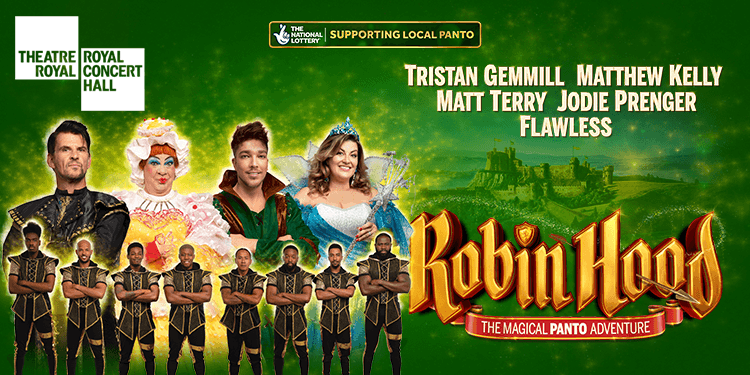 Robin Hood
Theatre Royal, Nottingham

11th December to 9th January


Don't miss the ultimate pantomime adventure Robin Hood as it returns to its rightful home at the Theatre Royal Nottingham in 2021!

Join the most heroic outlaw of them all as the arrow-shooting hero Robin Hood strives to win the hand of the beautiful Maid Marion while he and his trusty band of Merry Men outwit the evil Sheriff of Nottingham. It's a show packed full of comedy, action, adventure, and plenty of glitz and glamour.

Much loved actor Tristan Gemmill will play The Sheriff of Nottingham, TV and stage favourite, Matthew Kelly will play Dame Tilly Tuck, X-Factor's Matt Terry will play the title role of Robin Hood and West-End leading lady Jodie Prenger will play the role of The Spirit of Sherwood. Bringing the moves, dance sensations Flawless will play The Merry Men. Comedian Phil Walker will play the role of Silly Simon, ventriloquist Kieran Powell as Alan-a-Dale, Lucy May Barker as 'Maid Marian', and the line-up is completed with the magnificent circus performers, The Randols.

Robin Hood features all the ingredients of a perfect pantomime a fabulous cast and orchestra, laugh out loud comedy, bundles of audience participation, stunning scenery and special effects, beautiful costumes and plenty of boos and hisses for all the family to enjoy.

Book your ticket now for the sheriff-busting, tights-wearing pantomime extravaganza!

Book tickets
________________________________________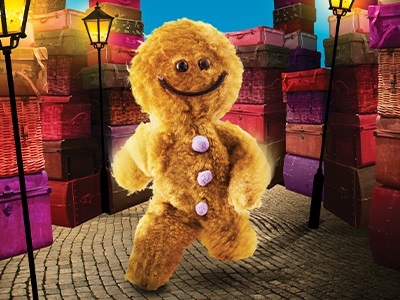 The Gingerbread Man
Lakeside Arts, Nottingham

9th to 30th December 2021

Imagine being born in an oven and the first person you meet wants to dunk you in their tea!  

Up and down and into town our Gingerbread Man must use his wits to escape anyone who finds him tasty. Is he faster than a Goose?  Can he cross a river using a Fox as a raft? Come and join the bravest biscuit of all on his quest for survival. Stuff and Nonsense apply their usual brilliance with a mix of puppetry, live action, great music,  humour  and stunning staging in this exciting and pacey retelling of the much-loved classic tale.  Suitable for families of all ages! No scary bits – just don't turn up hungry! Now  run, run as fast as you can, you need to get tickets to catch this Gingerbread Man! 

Book Tickets

___________________________
Christmas at Nottingham Castle

1st December to 6th January

Throughout December, the Castle grounds will be aglow with festive lights. The Ducal Palace will also be decorated, with two beautiful Christmas trees occupying each stairwell. There will also be a host of seasonal craft activities taking place in the Galleries, including:
Make your own Castle Christmas card

Craft a Christmas cracker

Make and decorate festive baubles

Help bedeck our Castle 'Communitree' with a personalised ornament, inspired by wintry collection items from our world-class Galleries. Leave a message for a loved one and give thanks to the things that have made you smile this year.

The Castle Shop will also be hosting a series of events throughout November and December, including 'Ayup, It's Christmas!', Museum Shop Sunday and our 'Share the Light' competition, in collaboration with local business Paper Starlights.

Looking to lose yourself in a Dickensian winter wonderland? Join us from 18-19 December as we welcome Black Knight Historical for their Dickensian weekend at the Castle. On 19 December, we will also have carol singers singing a mix of classic and contemporary numbers in the North stairwell from 2.45pm – 4pm.

All activities listed are included in the General Admission ticket. Events happening in the Shop and Visitor Centre are free of charge.

Book here

___________________________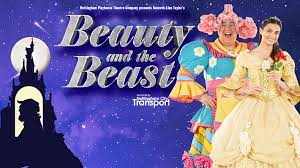 Beauty and the Beast
Nottingham Playhouse

3rd December to 15th January
Filled with magic and monstrous fun, this tale as old as time is the perfect festive treat.

Join us to laugh and cheer, 'boo' the baddies and singalong to magnificent musical numbers – it's a guaranteed great night out for all the family. When the beautiful Belle is trapped in an enchanted castle by a mysterious beast, the stage is set for a spellbinding adventure. Can she escape with the help of her friends? Will Belle melt the beast's frosty heart and lift his curse before it's too late? Packed with hilarious characters, stunning sets, glittering costumes and plenty of panto humour, you won't want to miss our legendary pantomime.

Book here



___________________________



Snow White and the Seven Dwarfs
Nottingham Arts Theatre

4th to 19th December 2021

Mirror, Mirror on the wall, what's the best panto of them all? Following their award-winning pantomimes 'Beauty and the Beast' (2018) and 'Aladdin' (2019) watch out for the unmissable Christmas 2021 pantomime, 'Snow White and the Seven Dwarfs'.

After being raised in a castle with her father, King Crumble and her kind but comical Nanny, the beautiful and fair, Snow White finds herself on the wrong side of her step-mother, the Wicked Queen. Filled with both jealousy and rage, the Wicked Queen plans to rid herself of Snow White so she can finally get the answer she wants from her Magic Mirror, but does everything go according to plan? Packed with comedy and festive fun, don't miss this action-packed, magical Amanda Hall production, once again at the Nottingham Arts Theatre.

Book now

___________________________

Sleeping Beauty
Mansfield Palace Theatre

27th November to 2nd January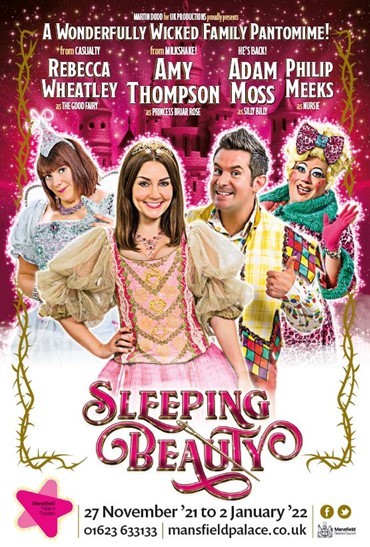 Book here
___________________________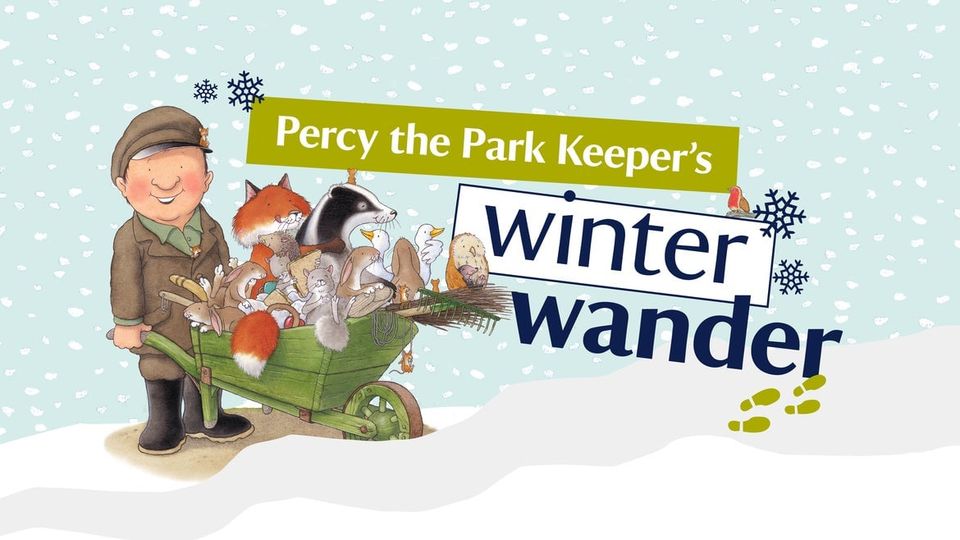 Christmas at Clumber Park
Percy the Park Keeper's winter wander trail
4th to 24th December 2021
This winter, treat your little ones to a world of adventures at Clumber Park on the Percy the Park Keeper's winter wander trail. Join in the fun with Percy and his animal friends and give nature a helping hand. The trail will take place between 4th - 24th December, so come along and explore the beautiful gardens and parkland of Clumber Park.
The trail costs £2 to complete and begins in the Discovery Centre. Pre-booking is not required.

Time: 10.30am to 2.30pm


___________________________


Seasonal Events at Sherwood Forest - 19th December 2021
FREE

Proclaming Christmas at Sherwood Forest

A wonderful day of music and fun to truly get you in the Christmas Spirit - and you get to choose who leads the festivities. Will it be the jolly Friar or the Sheriff?

We'll have the sweet sounds of the Dukeries Community Band and the Major Oak Pop Choir performing at the Visitor Centre. Then the Sheriff of Nottingham and Friar Tuck will vie for the title of the Lord of Misrule – the person who will lead the Christmas revelry – and bid for your vote to claim the honour. Who will you choose? Come and hear why they deserve your ballot.

Of course, we all know who really makes Christmas happen and we're expecting Santa's sleigh ride into the Forest on the day too.

Approximate timings:
Santa's sleigh 11am – 3pm

Dukeries Community Band 12pm – 12.45pm

Proclaiming of Christmas 12.45pm – 1pm

Major Oak Pop Choir 1.30pm – 2pm

Proclaiming of Christmas and Declaring the Lord of Misrule 2pm – 2.30pm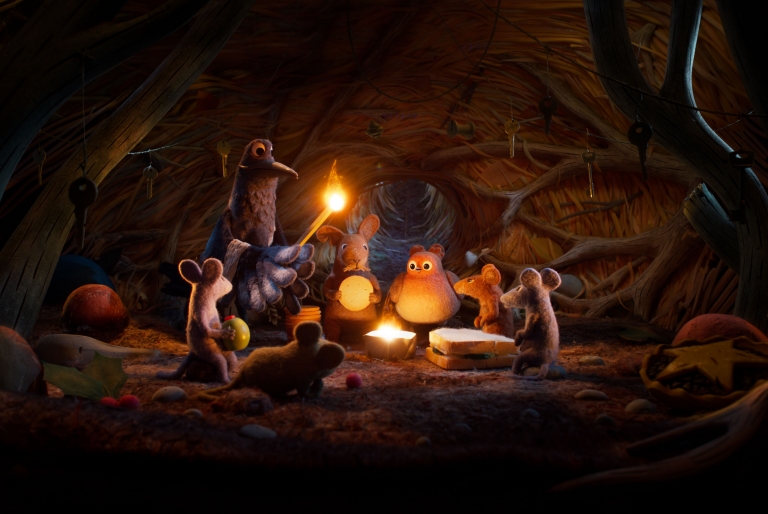 Robin Robin Storytelling Walk - 19th December


Join us at Sherwood Forest for a walking story tour of the Robin Robin tale.
Prick your ears, sniff the air and watch out for pesky predators as you journey through the story and discover your own sneak superpower.
You will have the chance to hear the wonderful story of Robin Robin and get involved with activities based on the story. Whether you're sneaking through the forest, finding Things for Magpie or learning how to avoid Cat, there will be something for everyone!


When you've completed your big sneak, you'll be able to join us for a complimentary hot chocolate. If you have dietary requirements or allergies, please let us know after booking.


Please note that all children must attend with an adult and there can be a maximum of 4 children per adult.

Time: 12.00 noon to 13.30 pm
Cost: £5 non-members
£4 members

Robin Robin Adventure Trail - 13th to 19th December
Celebrate your inner Robin on a Robin Robin adventure trail at Sherwood Forest!
Aardman's new festive musical tale about a young robin trying to fit in, debuts on Netflix on 24 November. Every year, Robin joins her family on a big sneak to find food to survive the winter.
Join us on the great RSPB sneak and celebrate your inner robin! Complete the trail and you will learn to sing like a robin, find your own superpower and use all your senses to connect with the robin within.


Our exclusive activity packs will help you complete all the fun challenges along the trail as well as give robin-related activities to do at home, a certificate (for when you become a brilliant robin) and much more!


Activity packs are £3 each from the Visitor Centre and trails are available between 11 am and 3 pm. No need to book. Just come along and start sneaking.
___________________________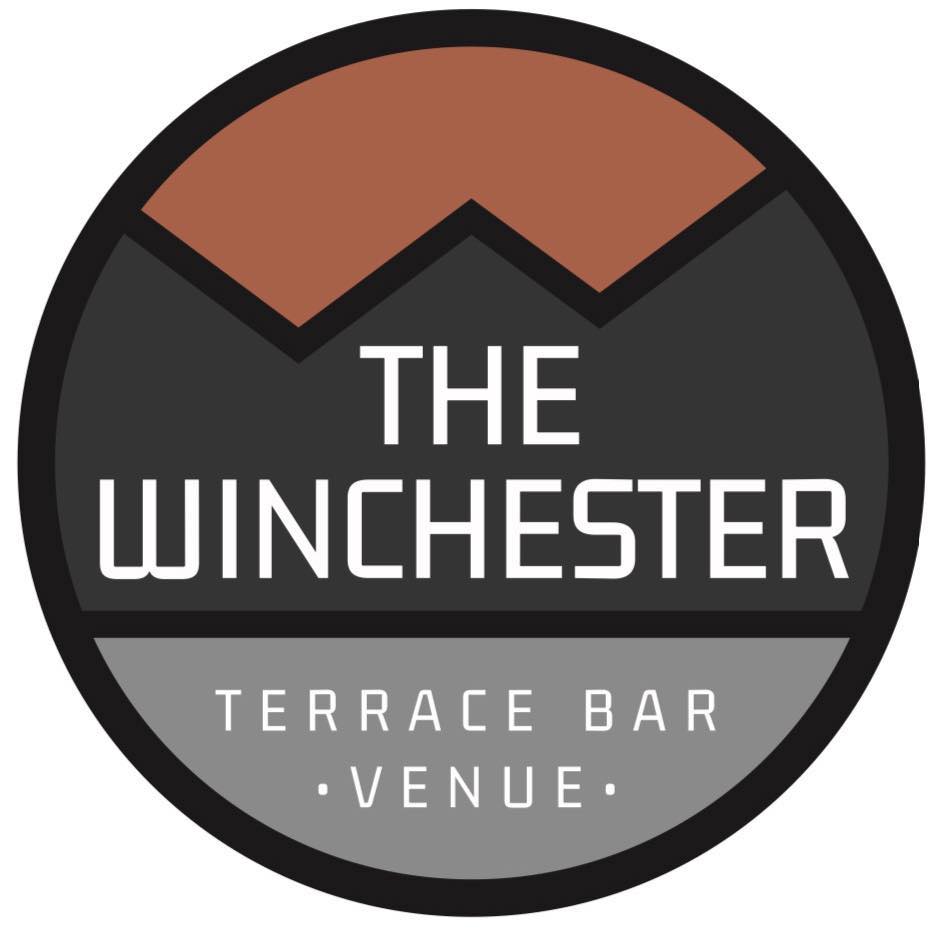 Pop-up Bar
The Winchester, Sherwood

18th and 19th December 2021

Join us in our brand new bar, with upstairs outdoor terrace and shipping container seating areas. Enjoy real ale from Welbeck Breweries, lager and cider on tap and plenty of gin! We've even got a dragon.

Join us at our Winchester Wonderland during December.

You can find us hidden away upstairs within Sherwood Business Centre on Winchester Street (NG7 2GA).

Time: 6pm to 11.30 pm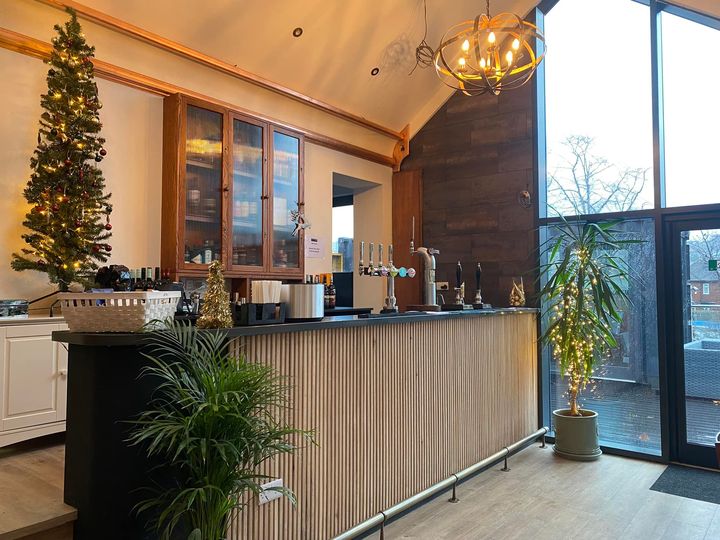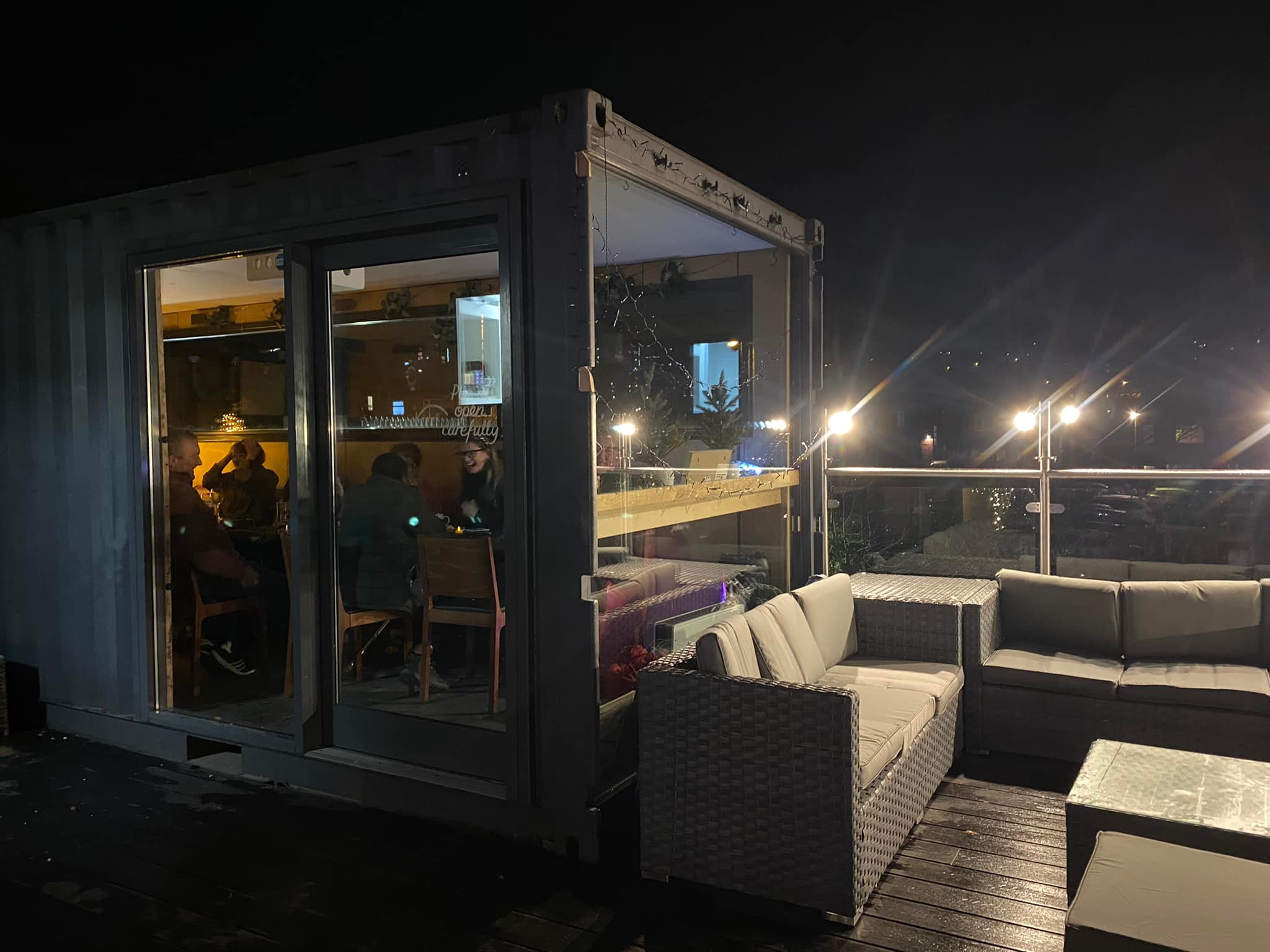 ___________________________

Newark Autojumble
Newark Showground

19th December 2021

A great day out for any car or motorcycle enthusiast, the 'Normous Newark Autojumble offers a vast array of parts, restoration services and related products for a variety of vehicles on ten separate Sundays throughout the year. Each 'Normous Newark Autojumble sees Newark Showground filled with hundreds of inside and outside trade plots, as well as a classic car and bike display area.

On site catering units are available as well as an inside cafeteria.

Run by a friendly and experienced team of event staff from Mortons Media, each 'Normous Newark Autojumble attracts a large number of visitors from across the UK in search of the great finds and bargains on offer.

General admission from 10.00am

Tickets and further information
___________________________

A Dickensian Christmas
Nottingham Castle

with Black Knight Historical

Travel back in time and experience a Dickensian Christmas.

This weekend, you'll be greeted at the Gatehouse by a collection of wonderful Victorian characters including a Chimney sweep, a Ratcatcher, a Tosher and the amazing Dr Payne on his Penny Farthing machine.

Join Charles Dickens in the historic Bandstand as he reads from A Christmas Carol at 12pm, 1pm, 2pm and 3pm – readings last approximately 30 minutes. Musical duo, Lily and George, will lead a choir of festive carol singers. Come and sing along by the Bandstand at 12.30pm and 2.30pm.

The Holly King, along with his barn owl, and joined by the Ice Queen will tour the site between 1.30pm and 2.30pm. Why not join them for a festive photo opportunity? The team at Black Knight Historical will entertain and amaze you with their story-telling and lavish costumes.

We encourage visitors to dress up and take photos/video.

Time: 10.30 am to 4.00 pm

This event is included in the general castle admission. Book tickets
___________________________

The Glow Room
Victoria Centre, Nottingham

10th December to 9th January


Join us at The Glow Room, a free, magical, narrated light experience. Be prepared to be transported to an immersive wintery landscape with magical creatures aplenty, where you'll enjoy a visual light experience filled with 30,000 LED lights. You'll experience the tale of a little robin on a mission to get his singing voice and spread some Christmas cheers to the people of Nottingham.

Open daily from 11am between 10 December to 9 January. Performances will take place every half hour from 11am. At booking, you will be given the chance to donate to our charity of year Rainbows Hospice for Children and Young People.

In line with the latest Government guidance, we're encouraging those visiting the centre and The Glow Room to wear face coverings, unless they are exempt. We're also limiting our bookings for each session, and hand sanitiser stations will be available throughout the centre and inside the experience.

You'll find the Glow Room located on the lower mall, next to Monsoon and Boux Avenue. Book now to avoid disappointment!
___________________________

Nonsuch Festive Makers Market

19th December 2021

Join us on Sunday the 19th of December for our 'Like No Other' festive makers market at Nonsuch Studios. Featuring the best local makers, artists, and traders, we'll be filled wall-to-wall with creativity! The Nonsuch Kitchen will also be open serving drinks and snacks throughout the day bringing some tasty Christmas cheer.

The market is FREE Entry but ticketed to help us manage capacities and COVID safety. Book here.

Time: 11.00 am to 4.00 pm

Nonsuch Studios, 92 Lower Parliament Street, Nottingham NG1 1EH

___________________________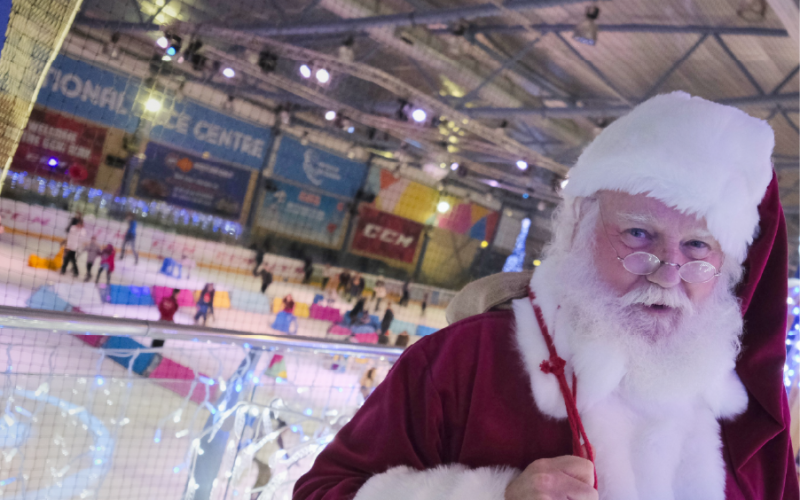 Skate With Santa
National Ice Centre, Nottingham

18th December 2021


Santa's making a special stop to take part in one of his favourite Christmas activities… ice skating at the National Ice Centre!
Join him for pictures and a magical skate among the twinkling light and majestic tree with lots of festive fun guaranteed.
Don't forget, children aged 5 and under skate for free!

Book now

___________________________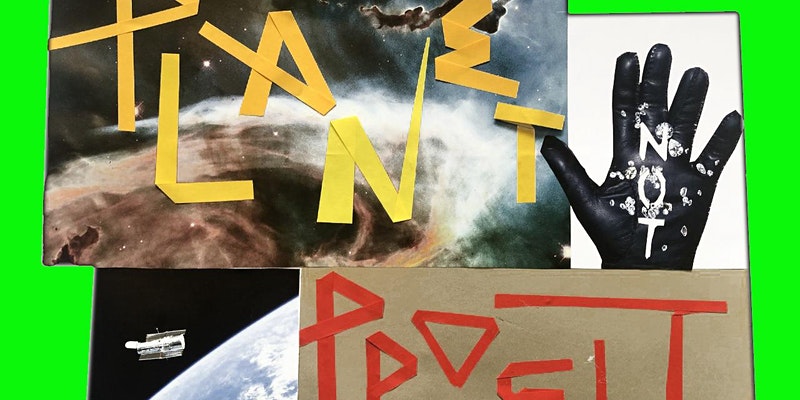 Make it Yours Creative Workshop
National Justice Museum

17th December 2021


You're invited to drop into our Creative Courtyard and make something inspired by the museum collection. Our creative sessions are free and open to all. Join us to make and create together and contribute to our growing museum! The sessions will be led by artists, makers and writers, all influenced by this unique museum. Register using the Eventbrite links below.

Please note, you will need to choose a timeslot when booking through Eventbrite. This is so all workshops adhere to current social distancing guidelines.

17th December - Revolutionary Posters Making

Be an activist and create revolutionary protest posters with artist Ant Sacco. Using words, lines and symbols you will create collage based posters to inspire future change and imagine new worlds.

Time: 10.00 am to 12 noon