28th October 2017
Hubby is from up North, so he and our son Jake headed off to watch Nottingham Forest vs Hull today, leaving Evie and myself to have a girls' trip into Nottingham City Centre, something that we don't get the chance to do very often.
First stop was intu Victoria Centre where, after the obligatory (and thankfully short) visit to Smiggle, we decided to take a closer look at the Halloween activities on offer. There were lots of little folk carrying pumpkin buckets around, eagerly searching for the stickers on the windows of participating shops and restaurants and the goodies inside. The Big Trick or Treat event is on all weekend and there is also free face painting available but, with so much else to see and do, we decided to give it a miss today.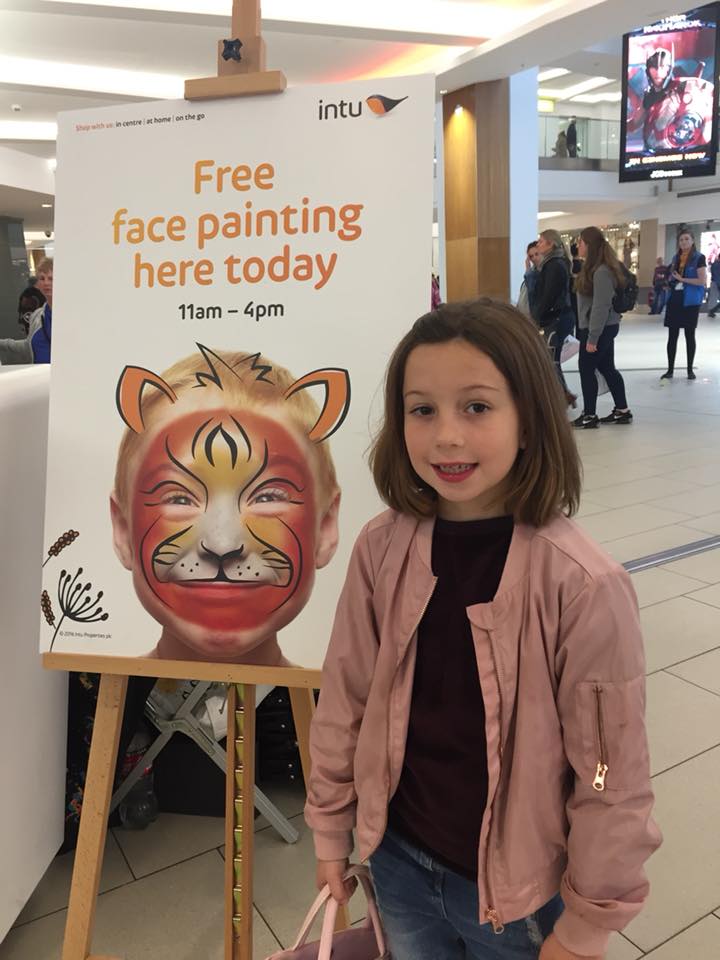 You wouldn't normally get me anywhere near Primark on a busy Saturday afternoon but my daughter had a giftcard to spend and there was no dissuading her. We battled the crowds and found the Beauty and the Beast accessories section which, luckily, was very well stocked and with plenty of different characters available. After snagging Cogsworth, Mrs Potts and whatever the Wardrobe is called for just under £15, we beat a hasty retreat – big tick to Primark from one very happy 9 year old.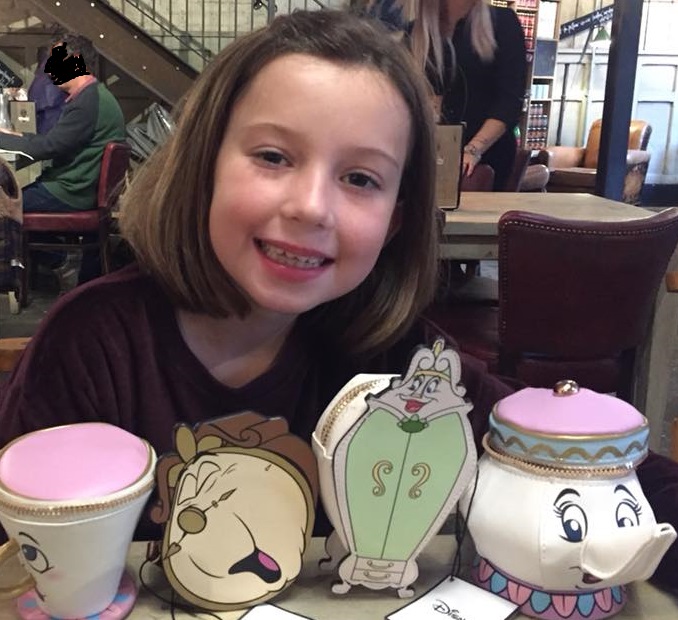 After all that jostling, it was time for a bit of a sit-down and a fuel stop. Anyone familiar with Nottingham will know that there are literally oodles of eateries to choose from. After discounting Evie's choice of McDonalds (on this occasion), we headed to Bills Restaurant, which is located just off the Market Square and a particular favourite of mine. The staff are always friendly and helpful and we were quickly seated and orders taken. The atmosphere is cheerful and, although the restaurant was very busy, the music was not overpowering, making it the perfect place for a relaxing chat. Evie chose the steak and chips from the kids' menu, followed by the chocolate brownie (£6.95 includes apple or orange juice and tortilla chips with veg sticks to start) and I had the Naked Burger – no bun, just lots of salad and tzatziki for £10.50, followed by coffee (and a bit of the chocolate brownie!).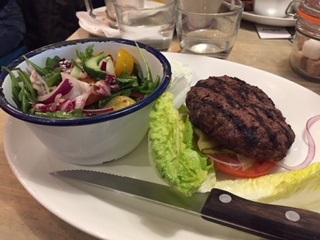 Time was ticking on for our afternoon in Nottingham, so after lunch, we popped down to the Market Square to experience the Halloween celebrations. With the UK's biggest Ghost Train and some hideous-looking contraption that catapults you into the air, there are lots of spooky rides to have a go on and the opportunity to carve a pumpkin for a fiver. There's even a bar if you need something to calm your nerves after visiting the Haunted House.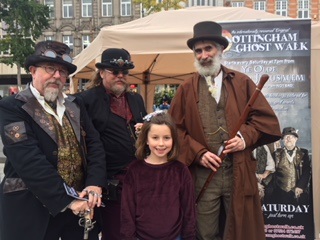 We had a quick chat with the lovely gents from the Original Nottingham Ghost Walk, who have been telling tales of ghosts and hauntings in Nottingham for many years. If you're interested in getting involved, they run tours every Saturday (Jan to Nov) at 7pm from Ye Old Trip to Jerusalem and there's no need to book. Tours cost £6 for adults and £3 for children. We'll be doing one of these soon and will let you know how it goes.
The Verdict ...
Nottingham was absolutely buzzing today – lots of people dressed up and out for having a good time and it is fantastic to see so many venues getting into the 'spirit' of Halloween. The fun is certainly going to continue late into the evening and it's certainly worth a visit there if you're looking for something to do this weekend.