27th September 2019

Learning how to make teacakes, paired with methods to relax, sounded like the ideal coupling to me. I enjoy baking but, due to a seemingly natural inability to produce much that my family will enjoy consuming, I usually leave the cake making to my much more capable 10 year old daughter.

This was my 1st visit to The School of Artisan Foods. Nestled in the beautiful surroundings of The Welbeck Estate in North Nottinghamshire, the drive from Nottingham on a sunny(ish) September morning was a great start to a promised day of mindfulness.

For those (like me) not familiar with the term 'mindfulness' the NHS basically describes it as "reconnecting with our bodies and the sensations they experience. This means waking up to the sights, sounds, smells and tastes of the present moment and allowing ourselves to see the present moment clearly".

Our course leader, Ian Waterland, spent 28 years in health and social care, before retraining as a real bread baker in 2013 and opening the Knead Good Bread micro-bakery in Leicestershire. He now marries his skills at this and other unique courses, which are held at the Artisan School of Food.

85% of UK adults are experiencing stress regularly according to studies, so it's pretty likely that it has affected a lot of the people within our friendship circles. Our group of 6 for today's Therapeutic Baking course were a mixed bunch but all had a genuine desire to explore ways of examining their lives and find coping mechanisms to help with these day-to-day stresses. The atmosphere was friendly and relaxed and, after starting with a breathing exercise, designed to help us to connect to our senses, we were sharing our own stories and reasons for attending the course.

The day is split up into sections, with the morning focusing on ways to achieve mindfulness and wellbeing and how to incorporate this into everyday life, along with thinking about how to deal with stress and ideas for relaxation. Ian is an excellent teacher and the course content was easy to understand and interesting enough to hold my attention throughout, as well as being relevant and thought-provoking. The morning concluded with a move into the kitchen area to start our teacakes.

Mindful baking involves really taking notice of every aspect of whichever task you are doing – whether it's weighing the ingredients or breaking up the yeast, including sounds, smell and touch and it's actually quite amazing what a difference it makes when you take the time to do this. I'm usually chucking things into a bowl at lightning speed and getting stressed into the bargain. This course encourages you to slow down and allow baking to be therapeutic and relaxing.

Lunch was served in the refectory, a comfortable space where the on-site chefs produce healthy and extremely tasty fare. The fishcakes in particular were a popular choice and deserve special mention for their all-round superb-ness. The Welbeck Estate is a lovely place for a lunchtime stroll and we returned to the afternoon section of the course, replete, refreshed and ready to bake.

As a skilled baker, Ian has a vast knowledge about the technicalities of baking and I learned a lot of interesting nuggets about processes and probable reasons why my cakes always turn out flat! I tend to struggle to concentrate on all-day courses and actually being able to do something practical is a big bonus for me. Making the teacakes in the afternoon was lots of fun and really helped us to bond as a group, as well as providing very useful advice about how to use baking as a mechanism to cope.

We finished the day with another hour around the table, discussing strategies for wellbeing and processes for recovery action planning, before packing up our teacakes and heading home.

For someone with high levels of stress and anxiety, I found the course incredibly useful. I went with a very open mind and returned home with new-found clarification. Whatever the reasons for attending this course, whether to use it to teach others or just as a way to move forward personally, it raises questions but also provides solutions to wellbeing.

The course isn't 'cheap' at £145 but, bearing in mind the facilities, the excellent lunch and the content itself, I believe that it offers very good for money. I have taken away a variety of new skills and, although my teacakes may not get a Paul Hollywood handshake, I'm pretty pleased with my first work – which was definitely more down to the teacher than my own skill – thanks Ian!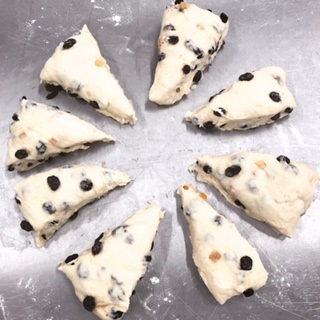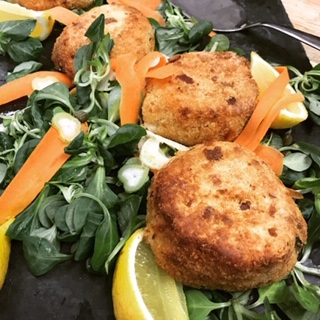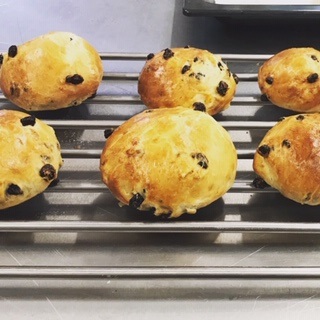 The Artisan School of Food does a wide range of courses and you can find out more about these and Therapeutic Baking on their website here.