9th June 2019

Golf. Not something that I have ever had a massive amount of interest in. I've seen the next door neighbour disappear off for the whole day to play and have always been glad that my other half hasn't been bitten by the golfing bug.
So, when I was invited to have a lesson by the folk at Rushcliffe Golf Club in Nottingham, my interest was sparked … a little.
On a lovely, sunny Sunday morning, I headed over to Rushcliffe to join a ladies' lesson with the club 'pro' Chris Hall. I must admit that I've always had this idea that golf clubs were a bit elitist and unfriendly, so I was slightly nervous. However, the warm welcome we received from everyone we encountered quickly made me realise that my perceptions were outdated and totally wrong.


Rushcliffe Golf Club proudly displays its award of East Midlands Golf Club of the Year for 2019 (Your Golfer Magazine) and quite rightly so. The club, which was formed in 1909, is set on a hillside overlooking South Notts and has some absolutely stunning views from the Clubhouse. Every now and again, we could hear the sound of the train at nearby Rushcliffe Halt and spotted a very brave pheasant strutting across the green, probably quite rightly assuming that I wouldn't hit the ball that far. The club boasts 18 holes. spread out over some beautiful countryside, as well as a driving range.


Chris Hall has been a Golf Professional for 40 years and at Rushcliffe for 24 – he even has his own on-site shop, which looks like it stocks everything you could need (after my lesson, I had my eye on the gloves!). Personable and apt to talk about conspiracy theories, Chris is instantly likeable and got rid of any last nerves I was clinging on to. He runs this Sunday morning Ladies Group most weeks (weather allowing) during Spring to Autumn and I was joined by 3 others who, although obvious club regulars (and included one former Ladies Club Captain), were equally friendly and welcoming.


After proving my absolute ineptitude for actually hitting the golf ball, Chris very patiently showed me (time and time again) how to stand, hold the golf club correctly and swing in a controlled manner. Amazingly, and this just goes to show his experience and skill, I was soon actually hitting the ball and made some shots that I was pretty proud of – which is the difference between having a go by yourself on a driving range and actually having a lesson. In-between comments from Chris about Love island and 5G, I spent a happy 90 minutes whacking balls into the yonder, which was both satisfying and good exercise – I was aching a bit the next day.


The lesson was followed by a cuppa and a bacon cob at the conveniently placed hut down on the golf course, which was where lots of the real golfers seem to meet for a chat after a game. As this is an important aspect for me, I'd like to report that the cob and cuppa were very good. This was followed by a quick gin and tonic in the Clubhouse, which was full of the delightful smells from Sunday Lunch and the perfect ending to a very enjoyable morning.
Rushcliffe Golf Club certainly has a lot to offer. Ladies can pop down for a Sunday morning group lesson with Chris for just £10 and you don't even have to join as a member, so it's a great opportunity to discover if it's the game for you. There are also lots of opportunities for everyone, including kids classes with Chris on a Thursday evening which cost just £4.


Am I converted? Well, I certainly enjoyed the experience and am considering going for another lesson. Might even think about taking golf up when the kids are older and I can disappear out for 18 holes. When the weather is nice, it's a lovely way to spend a Sunday morning and Rushcliffe is certainly a club that seems inclusive and keen to welcome new people – even when they are dressed as inappropriately as I was!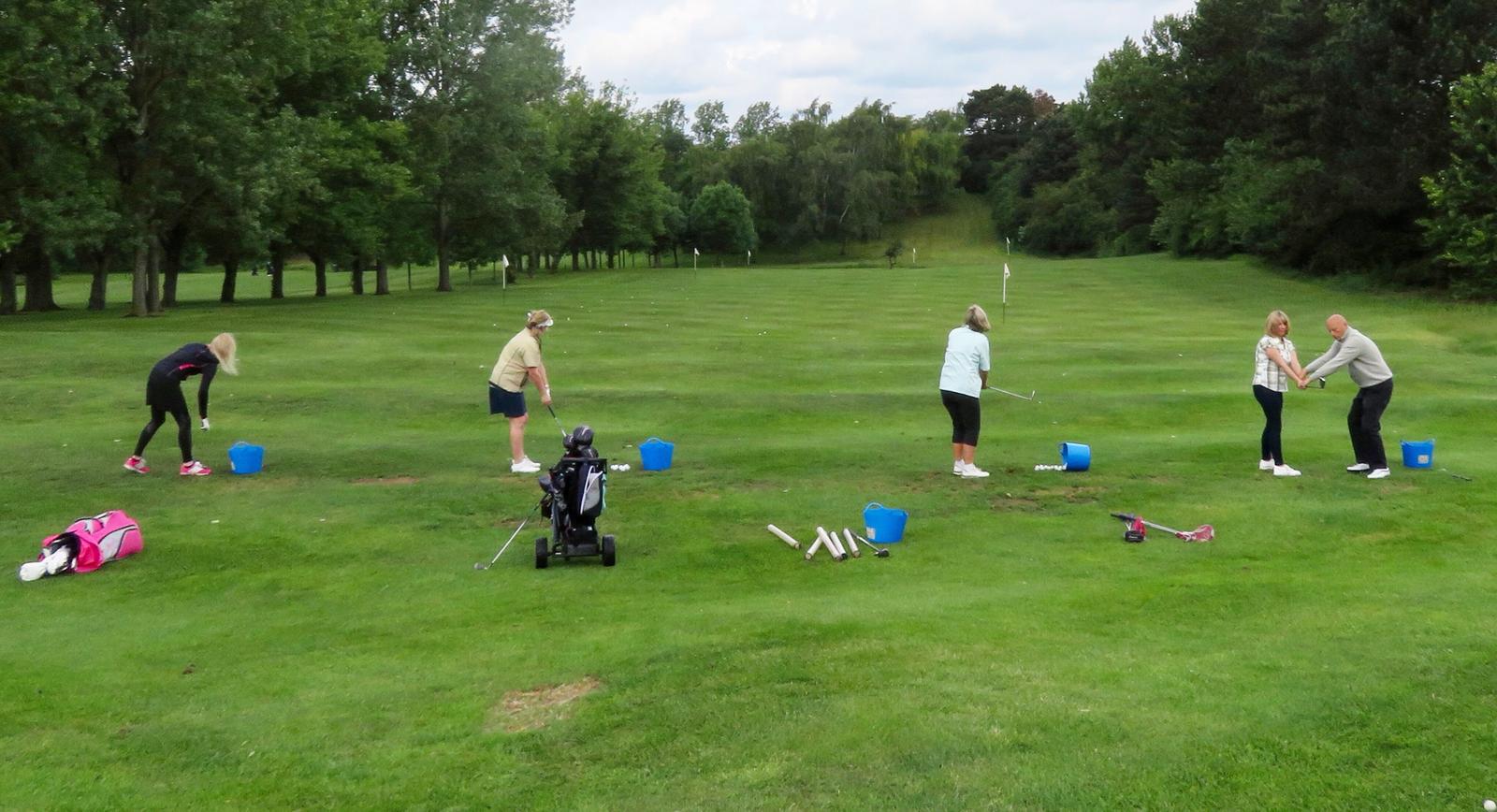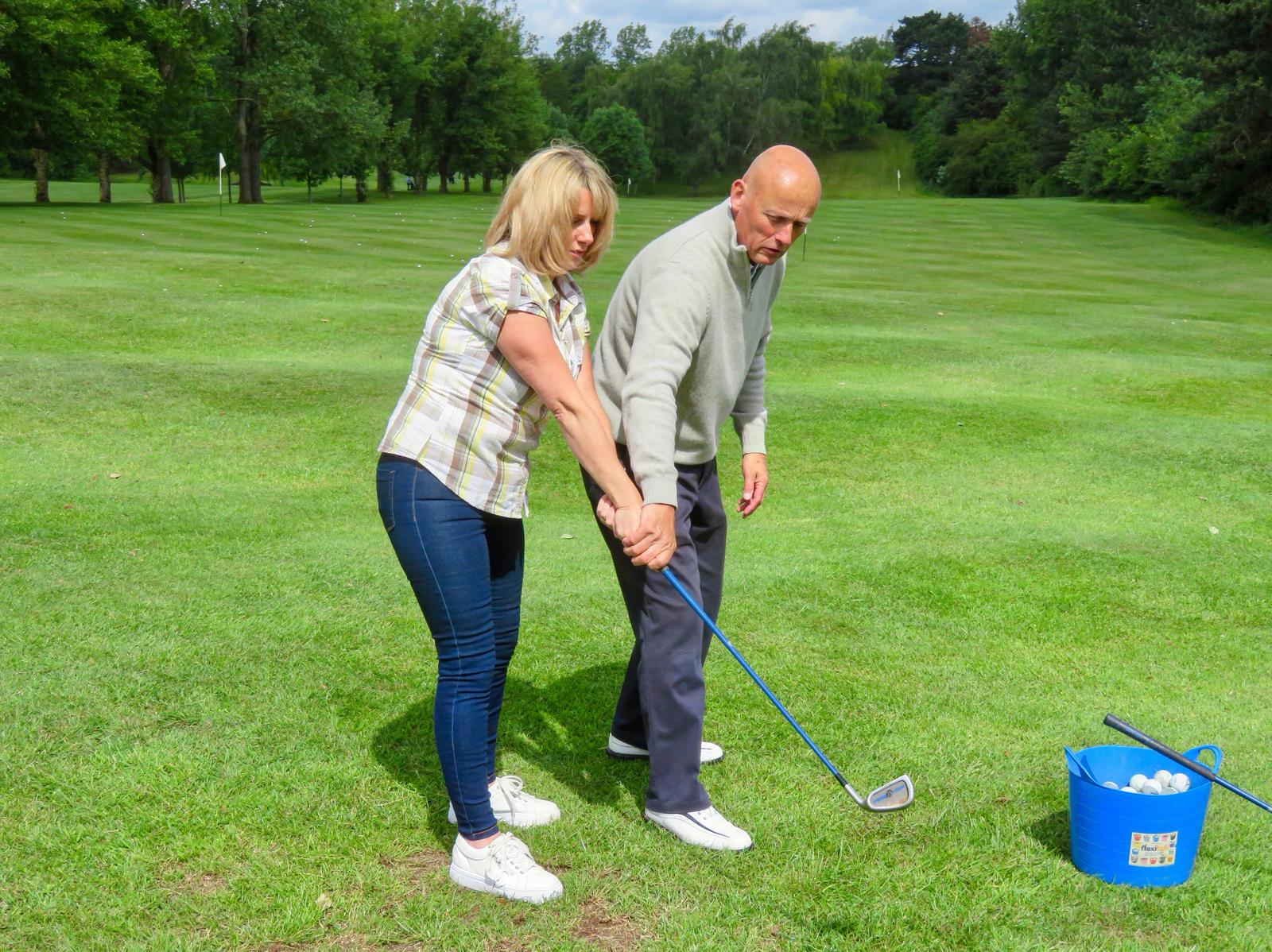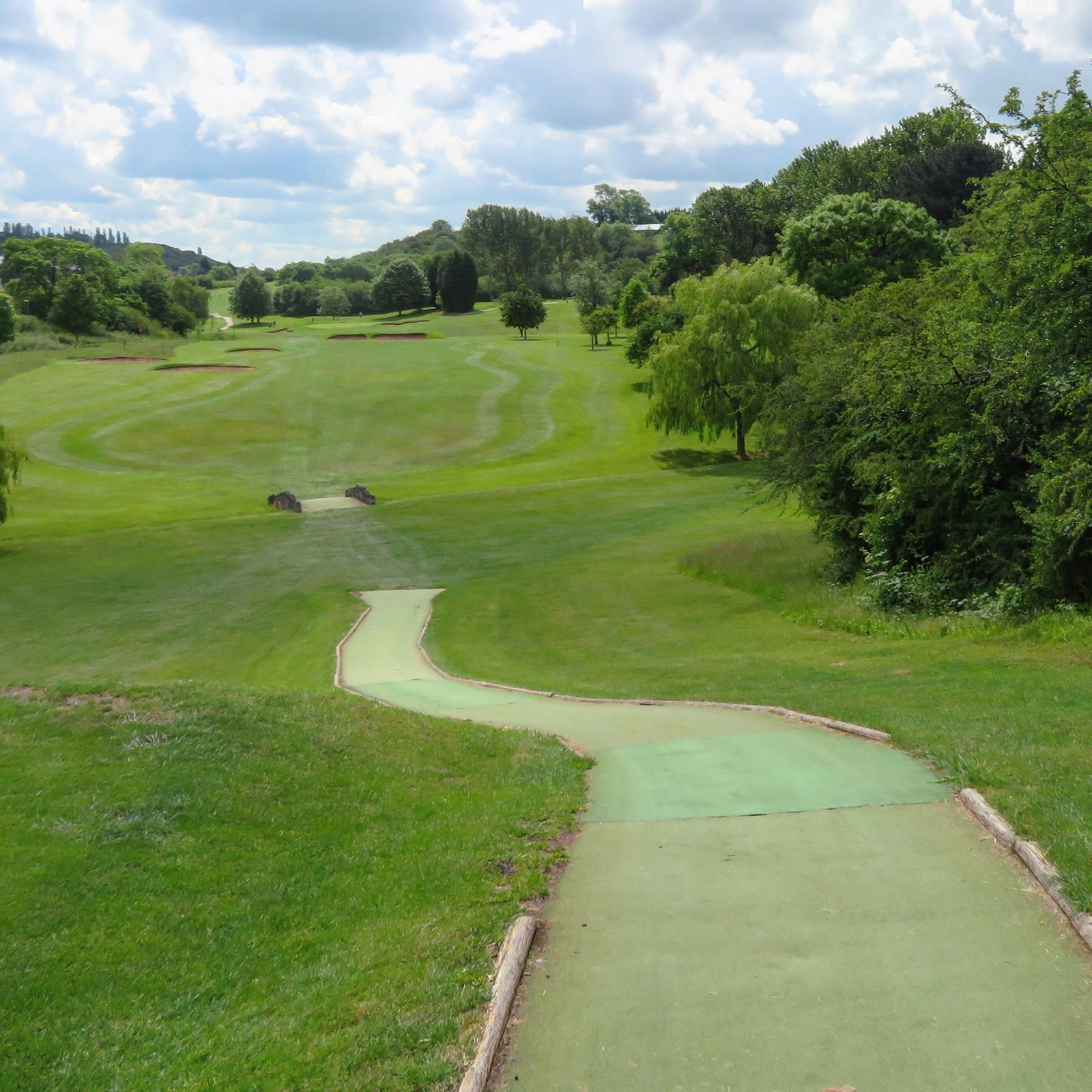 You can find out more about The Rushcliffe Golf Club by visiting their website here.

Thanks to Richard Newbold for the photos.

The Rushcliffe Golf Club
Tel: 01509 852959