March Highlights
There are some great events taking place across Nottinghamshire this March and here's our rundown of what we are recommending. From plays to music, comedy to Shakespeare, there is plenty to keep you occupied throughout March.

St Patrick's Day will be celebrated in Nottingham City Centre on 17th March and don't forget about Mothers' Day on 22nd.
____________

There's plenty of entertaiment taking place at Nottingham's Theatre Royal and Concert Hall throughout March, including comedy, musical theatre and drama. Picking just a few has been tough but here's my choices.

6th March 2020

Susan Boyle - The Ten Tour

It's been 10 years since The Boyle wowed the nation on Britain's Got Talent and she's back with a brand new show, featuring her greatest hits and new genres of music. If you're not sure, pop over to the TRCH website, where you can hear snapshots of her singing her heart out to classics including I Dreamed a Dream and Wild Horses.

8th March 2020

Diva: The Limelight Orchestra
Royal Concert Hall, Nottingham

Join The Limelight Orchestra's celebration on International Women's Day as it shares proceeds in support of the charity, Nottingham Women's Centre.

A sensational line-up of over 50 musicians with breath-taking performances of ballads and dance music from the 1960s to now. With music from iconic female singers including Barbra Streisand, Diana Ross, Mariah Carey, Lizzo, Kylie Minogue, Beyonce and many more.

Time: 7.30 pm

Tickets

9th March 2020

An Evening with Whitney: The Whitney Houston Hologram Tour

If you're a fan of Whitney Houston, you'll get the chance to see her perform again (as a hologram) at this theatrical performance, backed by a live band, singers and dancers. So, if you Wanna Dance with Somebody, grab your fancy pants and head down to the Royal Concert Hall.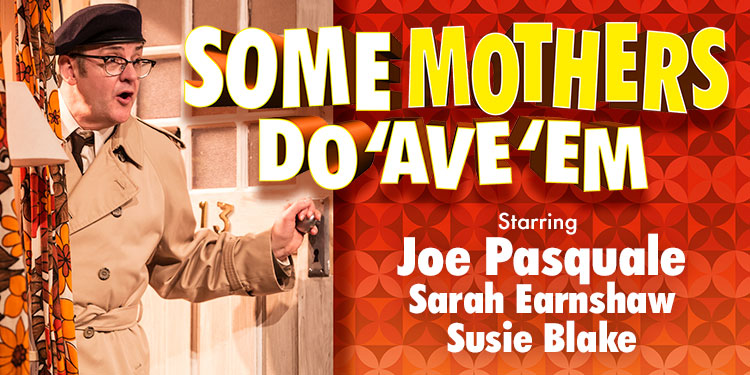 10th to 14th March 2020

Some Mothers Do 'Ave Em'

For those of you who are old enough to remember this much-loved TV show from the 1970s, you're either going to love or hate comedian Joe Pasquale's resurrection of Frank Spencer. As always ,there will be lots of slapstick and mishaps from Frank and long-suffering wife Betty (Susie Blake).

19th March 2020

Opera North: The Turn of the Screw

Opera and top scares combine to make The Turn of the Screw a terrifying edge-of-your-seat thriller, where a newly-appointed governess fights to protect 2 children from menacing spirits and, of course, it takes place in a remote country house! It's dark, it's powerful and will chill your spine.

Visit the TRCH website for info and bookings
____________

6th March 2020

The Original Harlem Globetrotters
Motorpoint Arena, Nottingham

The World famous Harlem Globetrotters are bringing their show to the UK and they'll be visiting Nottingham's Motorpoint Arena on 6th March.

Not only will they be delighting audiences with their tricks, they will also be attempting a new World record live at each game on tour. What's not to love?

Grab your tickets from the Motorpoint Arena website.
________________

24th February to 7th March 2020

Shakespeare Festival
Theatre Royal and Concert Hall, Nottingham

We'll be celebrating Shakespeare here in Nottingham from 24th Feb to 7th March. There will be 10 days of performances and events at the Theatre Royal and Concert Hall to celebrate William's work, including performances of As You Like It and The Taming of the Shrew. There will also be interactive workshops, mini lectures, storytelling sessions and musical performances. So if you're a fan, this Festival could be for you. All of the info and performances are on the Theatre Royal website.
____________

8th March 2020

Celebrating Nottingham Women
Nottingham Council House

Here's one for all you women out there!

Nottingham will be celebrating International Women's Day 2020 on Sunday 8th March, with a special event at our very own Council House in the Market Square.

Drop in any time throughout the day to enjoy a range of activities designed to celebrate the success and strength of women across our city. It is a chance to take stock of what Nottingham women have achieved, see what services are on offer for women and share ideas for continuing the journey to gender equality.

FREE Council House tours and FREE tea and cakes will be provided, so pop down and get involved.

Date: 8th March 2020
Time: 11am to 3pm
Cost: Free
____________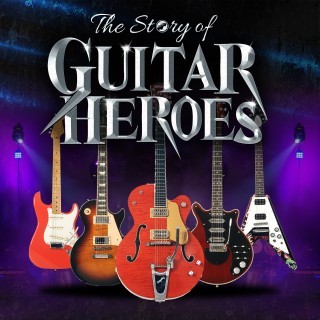 14th March 2020

The Story of Guitar Heroes
Nottingham Playhouse

Whether you're a guitar supremo, an air guitar legend or simply love guitar music, there's a good chance you're going to love this show.

The Story of Guitar Heroes will transport you through time - from the 1950s to modern day - with footage of historical moments from the likes of Chuck Berry, Jimi Hendrix and Brian May and a band using over 30 guitars to reproduce the sound and ambience of each guitar hero.

Date: 14th March 2020
Time: 7.30 pm
Cost: £22.50 Tickets
_______________

17th March

St Patrick's Day Festival
Old Market Square, Nottingham

The 21st annual Nottingham St Patrick's Day event returns to the city centre on 17th March, celebrating the city and region's vibrant Irish community and descendants. This year, the Festival is presented in conjunction with Cork city and county.

Head to Nottingham's Old Market Square to enjoy a range of Irish and Irish-inspired live music and culture on stage, including the John McNicholl Band.
There will also be stalls and traditional food and drink to enjoy, in what is in what is now the largest St Paddy's celebration staged in the East Midlands.

Date: 17th March 2020
Time: Mass at 9.30 am
Open Air Entertainment from 11.30am
Civic Reception at 1pm
Afternoon concert of music, song and dance
_____________

20th and 21st March 2020

The Gin to My Tonic Festival Nottingham 2020
St Mary's Church, Nottingham

The Gin To My Tonic Festival brings together over 100 different gins from across the UK and beyond. Each gin stocked behind the bars has been selected based on outstanding craftsmanship, delightful flavour and the most enjoyable drinking experiences. The festival is here to take you on a journey of gin discovery!

NEW FOR 2020! Looking for something other than gin? They've got you covered with an array of vodkas, rums, whiskies and bourbon so you can still enjoy the celebrations!

Tickets: £14.99 per person

More information and tickets
______________


21st March 2020

Spring Fayre
Green's Windmill, Nottingham

Green's Windmill will be throwing open its sails once more for its traditional Spring Fayre. With stalls to browse, tours of the windmill at 1pm, 2pm and 3pm and home-made pizza, fresh from the community garden pizza oven, this is a lovely family-friendly event and all proceeds will go towards keeping the windmill open and operating.

Date: 21st March 2020
Time: From 1pm
Cost: Entry is free
Tours cost £3 for adults and £2 for children
___________

22nd March 2020

Don't forget that its Mothers Day in the UK on 22nd March and there are always plenty of special menus and events taking place across Nottinghamshire.

Please take a look at our Recommended Restaurants section to see what they are offering this Mothers' Day in Nottinghamshire.
______________

27th March 2020

Private Peaceful
Nottingham Playhouse

Join 18 year old Private Tommo Peaceful in the trenches, as he tells you a stroy of courage, devotion and sibling rivalry - on what may be his last night on earth. From the award-winning book by Michael Morpurgo, this stunning drama tells the story of a country lad fighting a war he doesn't understand, for people he cannot respect.

You can see Private Peaceful at Nottingham Playhouse between 27th March and 11th April 2020.

Tickets
_____________

27th to 29th March 2020

The Eventing Spring Carnival
Thoresby Park

There's something for everyone at Thoresby's Spring Carnival - or so they say!

As well as World-class equestrian sport, you'll also be able to enjoy live music, a classic car show, a street food festival, a Victorian funfair and shopping galore.

Children under 14 get free entry.

Date: 27th to 29th March 2020
Time: 8.30 am gates open

Please click here to view prices and buy tickets
____________

27th to 29th March 2020

Doc'n Roll Nottingham 2020
Broadway Cinema, Nottingham

Doc'n Roll, the UK's Music Documentary Festival, returns for its 2nd Nottingham edition from 27th to 29th March at one of the city's best-loved cinemas, the Broadway.

From Zambian rock to MySpace-spawned waves of electronic creativity, Doc'n Roll Nottingham 2020's five acclaimed full-length features each spotlight a unique musical landscape. Witness the births of movements both musical (Drum & Bass and the offbeat Synthwave) and political (Rock Against Racism), get under the skin of Sixties folk-rock legend David Crosby and watch a forgotten African icon gain a new following, years and thousands of miles from where he began.

Two of the films in the Doc'n Roll Nottingham 2020 programme - David Crosby: Remember My Name and The Rise of the Synths - were shortlisted for the Best Music Documentary 2019 prize at Doc'n Roll London in November 2019, judged by a jury panel featuring Paul Rodgers (Head of BBC 6 Music), Sophie K (journalist, Kerrang!), Jen Long (Take Care Management), Julia Nottingham (Head of Dorothy St Pictures) and author and broadcaster Emma Dabiri.

More information and tickets
_____________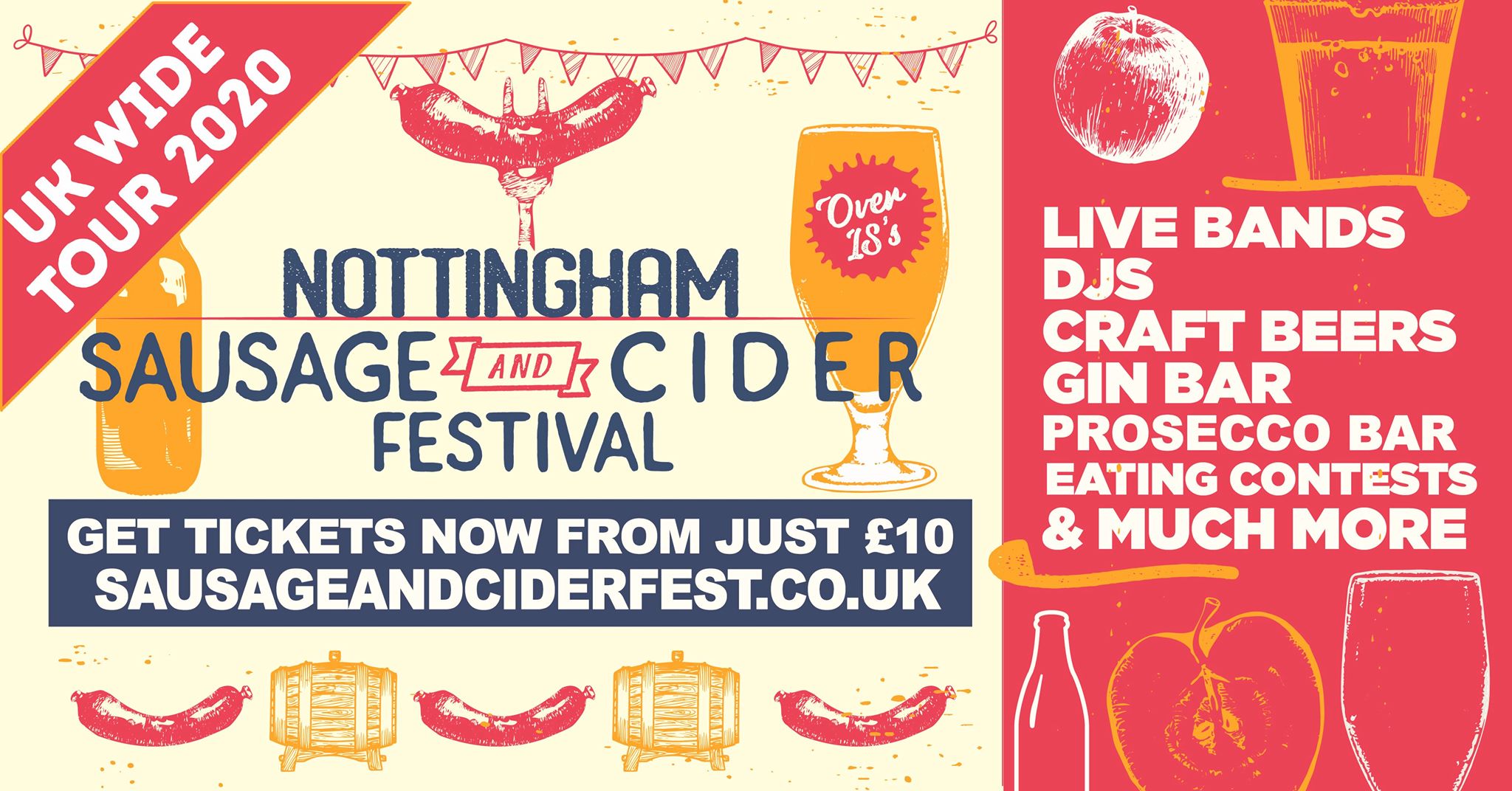 28th March 2020

Nottingham Sausage and Cider Festival
NTU Events and Conferencing

The fabulous pairing of sausages and cider will be winging its way to Nottingham, with a day of food, drink and live music on 28th March.

Don't worry if you don't like cider, there will be gin, processo and craft beer to accompany a huge variety of the finest butchers' sausages. There will even be eating contests ...

If this sounds like your bag, you'd better grab yourself a ticket, which costs from £11.10 to £22.20 here.
______________

29th March 2020

Cockapoo Cafe, Nottingham
Revolution Cornerhouse

Are you the proud owner of a Cockapoo, or do you just love them? If so, this is the event for you and your furry friend.

Cockapoo Cafe will be at Revolution Cornerhouse on 29th March for a doggy takeover, where your pooch can mingle and make friends - with plenty of opportunities for fun photos.

There will also be a delicious brunch and lunch and plenty of cocktails and spritzes, cake and coffee, as well as a whole menu dedicated to dogs, provided by Rudi's the Doggy Bakery, including pupcakes, doggy dognuts, heart bark-scotti biscuits, lollipups and more. Every dog gets a free pupuccino on the house!

The Cockapoo Cafe is organised into 75 minute time slots starting at the following times:
10am, 11:15am, 12:30pm, 1:45pm, 3pm and 4:15pm.
Prices as follows:
Dog Owners & Adult Guests £7
Dog Owners Children 16 & Under £5
Dog Lovers* & Adult Guests £10
Dog Lovers Children 16 & Under £7
All Dogs FREE
*Dog Lovers are those in a party not bringing a dog with them

Bookings and further information here